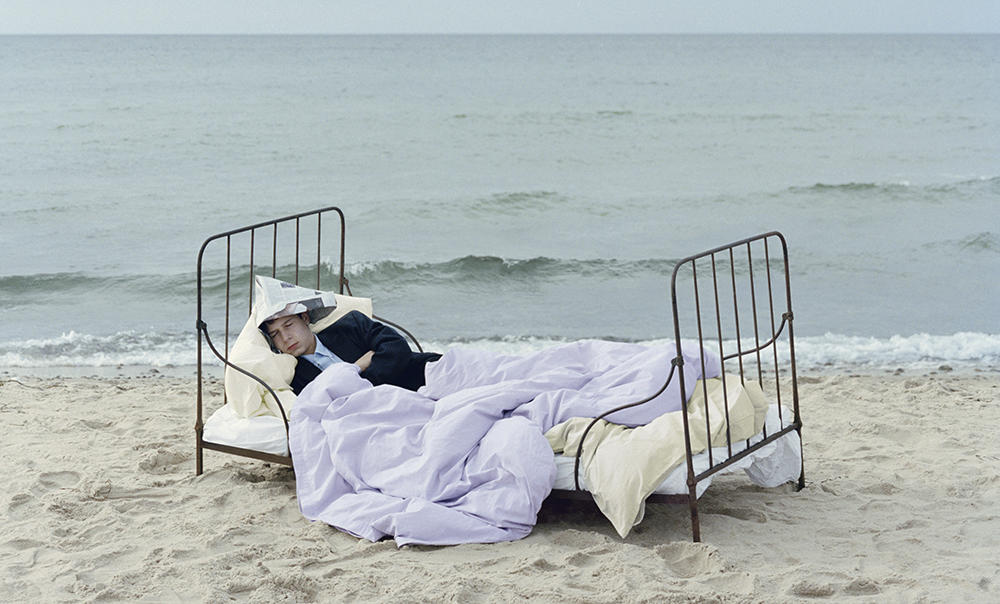 STUDIO MOODBOARD: TEKLA
A behind-the-scenes look at the Danish label's inspiration
Words by Bridget Barnett
From organic cotton pyjamas and bath sheets to fine merino wool blankets, Copenhagen- based sustainable textiles brand Tekla has carved out a corner for itself in the industry with home comfort essentials rooted in Danish design.

Here, we asked the design team behind their creations – led by founder Charlie Hedin – to share some tid-bits from their studio moodboard.
Texture
"Tekla is inspired by different spaces and textures, and the tactility of materials. For us, it's about creating a space that feels light and warm. This inspiration you can find anywhere, from galleries to museums and airports. However, homes that have been influential in our work are spaces designed by Charlotte Perriand, Alvar Aalto, Axel Vervoordt and John Pawson."
Cleanness and Simplicity
"Our aesthetic remains very simple and clean, but that is more to allow the products to stand out and for the viewer to get an idea of how they would fit in their home. It is an invitation to create your personal universe based on the colours we provide, and that gives you so much freedom and tranquillity."
Colour
"The inspiration behind the patterns and the colours of our Percale collection is based on the architectural references and specific visual memory of a graphic interaction between space and light. It's often very personal, related to the hues of nature and how different seasons are changing our perception of light."
Mood
"Those three images encapsulate the Tekla universe. It is an idea of evoking a dream state. Places – in the past and future; fictive or real – we travel to when we want to escape."
Shop Lane Crawford's edit of Tekla below.