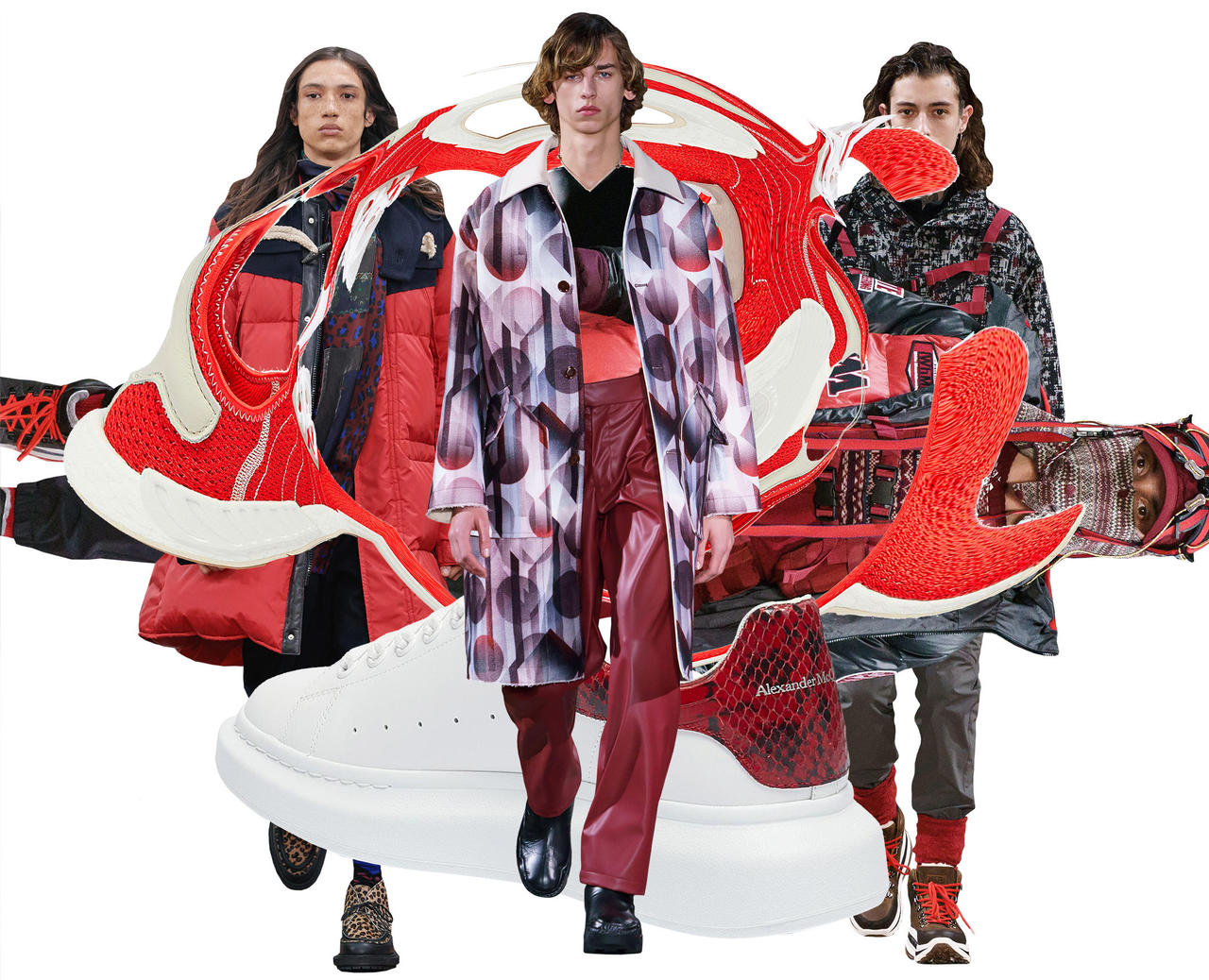 OUR MANIFESTO

At Lane Crawford, we aim to curate a global luxury shopping experience while being a leading light in supporting a flourishing planet and society. That's why we've launched Building a Better Future, our pioneering, long-term programme that helps us impact the environment and society across our business.
When we talk about sustainability at Lane Crawford, we articulate our deeply held ethos that it's our job to take responsibility for people and planet. The earth has finite resources, and we are custodians of these resources. Yet our consumption levels threaten to undermine the integrity of the planet for future generations. We must prioritise decisive action.
Building a Better Future acknowledges that we are in the business of selling beautiful products that people desire and need; but it also means our customers can be assured of balanced consumption that does not needlessly degrade our precious environment. Above all, we are a business that is based on humanity — and that means all of humanity. As we evolve Building A Better Future, look out for innovative and encompassing standards on diversity to complement our ecological and wellness drive. Whether you work with us or shop with us, you can have complete confidence that our values reflect yours.
UNDERSTANDING OUR IMPACTS
Lane Crawford has worked with various partners to understand which sustainability issues are most important for our business and our stakeholders: our customers, employees, suppliers and community. We've identified three guiding principles; they are areas where we believe we can make a meaningful difference:
Environment
Community
Wellness
MANAGING OUR IMPACTS
We manage our environmental, social and economic impacts through a number of employee teams. Our people are passionate about making a difference, and we encourage all of our employees to get involved in building a better future. This starts at the top with our Ignite Leadership Team, a group of senior employees that lead our sustainability direction. We're also establishing a network of employees across all locations and levels that share ideas and inspire each other to make small changes with a big impact, both at home and at work.
ENVIRONMENT

From the packaging we use and reducing our carbon footprint to collecting and recycling used goods, we strive towards cultivating a responsible practice that can have a positive impact on our industry, our community – and most importantly, our earth.

What we're doing?
Packaging
• Our bags and boxes use FSC paper, water-based glue and soy-based inks.
• The ribbons for our boxes and the handles on our bags are organic cotton.
• We are transitioning our garment bags to RPET – a material made from recycled water and soda bottles.
Polybags and Hangers
• We recycle all the polybags and hangers from our operations across Hong Kong and China, as well as ones collected from other brands and retailers. The old hangers are made into new hangers and polybags are converted to plastic pellets for new that can be used to make new plastic products.
Transportation
• Our ground delivery fleet in all three cities in China are 100% electric.
• We are currently transitioning to hybrid trucks and electric vans for our ground delivery fleet in Hong Kong.
• We have reduced our reliance on air transportation, shifting to sea and truck, to minimise our carbon footprint.
• From April 2020, we are purchasing carbon offsets through the UNFCCC, to offset the carbon from transportation that we have not been able to eliminate.
Our stores
• Our beauty and jewellery section (L3) of Lane Crawford Canton Road has been converted to LED.
• We have created strict design guidelines for vendors to adhere to, such as Low VOC paint, certified timber and LED fittings.
Luxarity, a social initiative of The Lane Crawford Joyce Group, has launched the Take Back Program which strives towards raising awareness and promoting a circular ecosystem by collecting used packaging, second-hand electronics and pre-loved clothing. The program intends to reduce, reuse and recycle and give a second life to used goods. All net proceeds from the Take Back program will be used to fund social enterprises to give back to the community.
Take Back Program
How we take back


1. CUSTOMER DROP OFF
Customers in store and online can drop off their items at the concierge

2. CUSTOMER PICK UP
Customers can have used items picked up by our delivery service when new orders are delivered.
COMMUNITY

Lane Crawford is committed to our community; we aim to radiate a positive impact and to contribute to charitable initiatives through fundraising initiatives, events, voluntary work and financial support.
We provide continuing community support through a number of ongoing projects:
All you Knit is Love
Each year, we support our chosen charity of the year through knitting something they need. Previous examples include beanies for Nepalese infants following the Nepal earthquake, scarves and cushions for the elderly, and pencil cases for children to contribute to educational needs.
Swim for Millions
Since 2015, we have participated in the Community Chest of Hong Kong's Swim for Millions initiative as part of the The Wharf Holdings Limited by sending a team to take part in the relay and encouraging fundraising among staff. Between 2015 and 2018, we raised HKD1,520,000 for charities in Hong Kong SAR.
Empowering women through upcycling
For Chinese New Year 2019, we partnered with sustainable lifestyle brand PHVLO co-founder Johanna Ho and artist Carmen Channers on a project to give 6,000 old shopping bags a new life as 10,000 paper cherry blossoms for our celebratory installations across our stores. For this project, we offered work experience, skills enhancement and family-friendly flexible working hours to over 50 women from less-privileged families in Sham Shui Po, aiming to unleash their potential and help boost their confidence for their returns to the workforce.
Project WeCan
Project WeCan is a business-in-community programme designed to offer care and opportunities for less-privileged students in Hong Kong SAR, which we've supported as part of The Wharf Holdings Limited. The programme was established in 2011 as an open platform for business sponsors to work closely with schools through financial commitment and volunteering support for the benefit of students who lack support and resources.
Luxarity
The Lane Crawford Joyce Group founded Luxarity to inspire conscious living and to build a community that shares our R.A.W. Values: Responsibility, Awareness and Wonder. Luxarity's work focuses on recirculating pre-loved luxury goods: our network of community members donates the goods through a transparent process, we curate pop-up events to sell the goods, and we donate all proceeds to projects and educational grants focusing on UN Sustainable Development Goals #12 (Responsible Consumption), #3 (Health & Well-Being) and #4 (Quality Education), which match our R.A.W values.
FOSTERING EMERGING TALENT
We want to be a platform where creativity can shine brightly, so empowering and nurturing our creative community is highly important to us. We're proud to be named Asia Pacific's 2018 Talent Accelerator of the Year in IDC's Digital Transformation Awards for our Creative Call Out programme, a platform that nurtures the best emerging talents around the world.
The Creative Call Out symbolises our commitment to identify and nurture the best emerging talent in fashion and lifestyle across the globe. It allows us to make a difference to designers to help their businesses grow and to introduce their products to a new customer segment. To date, we've held multiple rounds of the programme in Sydney, Los Angeles, Shanghai, Beijing, Chengdu and Hong Kong SAR.
Our 2018 winner was Australian designer Tom Fereday, for his "honest design" approach that celebrates the materials and manufacturing processes behind furniture and products to design objects from the inside out. By using the materials and environment as a positive design constraint, Fereday guides intelligent and thoughtful design outcomes that connect with people through natural materials, tactile finishes and unique design, striving to create enduring designs that are meaningful to people and their environments.
We awarded Fereday an 18-month partnership and more than HKD2 million in investment for his business and exclusive collection development. At our suggestion, he worked with contemporary Asian manufacturer Stellar Works and various teams across Lane Crawford to understand the commercial side of the retail business and develop a product range with Asian customer preferences in mind. His debut collection launched at Milan Fashion Week in 2019, celebrating Asian sensibilities but reinterpreted for an international audience. Staying true to Fereday's passion for using sustainable materials, the Crawford Collection is produced using FSC-certified timbers, natural fabrics and removable steel frames.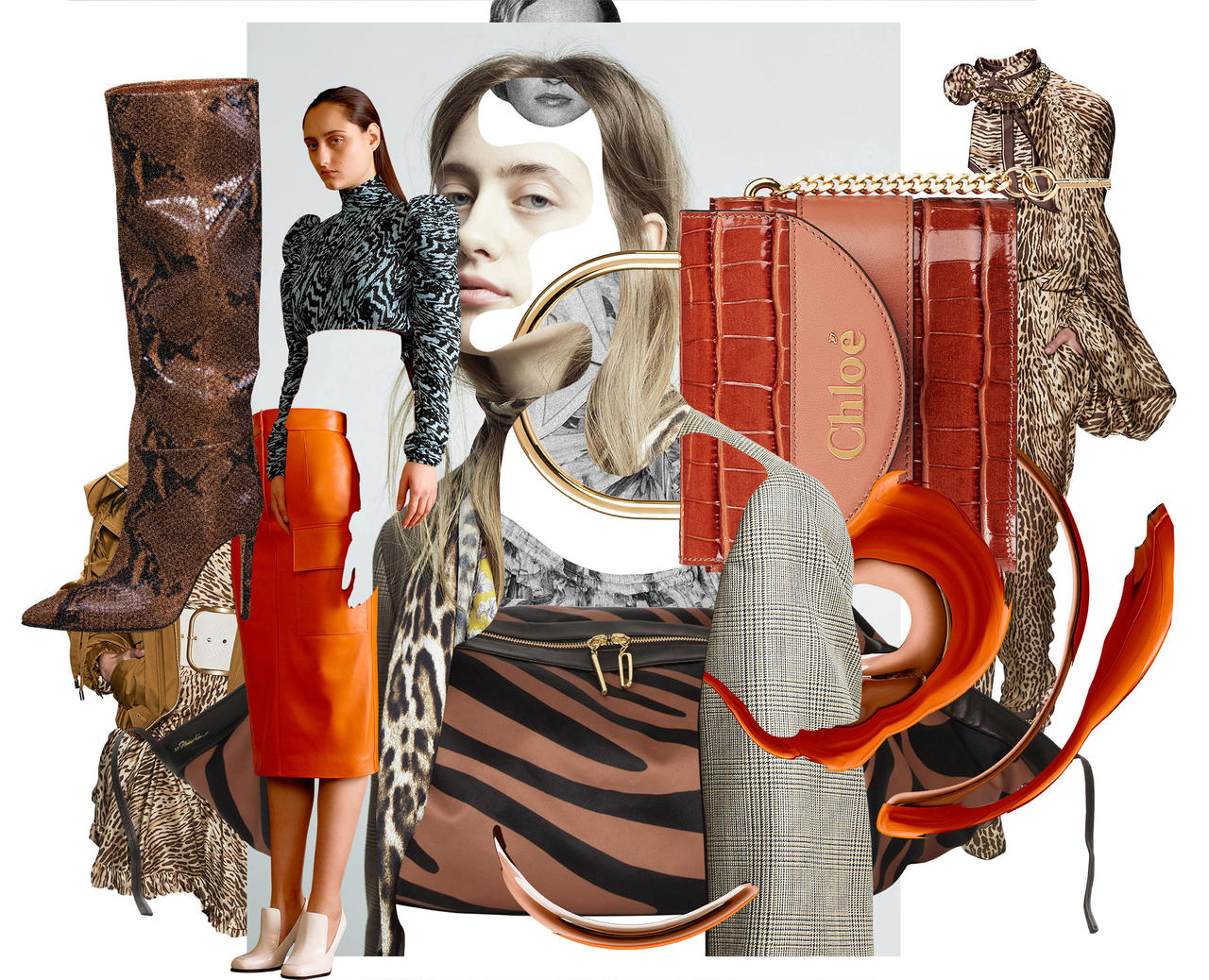 WELLNESS

We aim to provide a supportive and inclusive working environment for all employees, offering them the opportunities to develop their skills and carve their own unique career paths here at Lane Crawford.
We're honoured to have received the Hong Kong Best Employer Brand Award from World HRD Congress in 2018, for our efforts at effectively attracting, retaining and developing talent. We've also been awarded China's Healthiest Workplace by Mercer Consulting for supporting employee work-life balance.
OUR SPIRIT AND CULTURE
The culture we foster at Lane Crawford is central to our success, which is why we've invested in programmes to support an energetic and positive working environment with our partners. We've launched a Staff Delight Fund to invest in team bonding activities, from after-work socialising to celebratory events. Our team in Mainland China enjoys family days during school summer breaks, holds team building outings and activities from dinners to sports games, and paints and sells pictures to aid charity.
TRAINING AND DEVELOPMENT
We operate a learning initiative called the Lane Crawford Academy, which offers extensive coaching and online learning opportunities to all employees 365 days a year.
We've launched a Bank of Me personal development programme, focusing on emotional, physiological and personal growth, motivation and focus. The programme has been built with input from athletes, pilots, business leaders and psychologists around the premise of the "human bank account", through which we make our own withdrawals and deposits as we live our lives. This gives employees practical advice on how to sustain their energy, emotional well-being, drive and passion.
We've also been rolling out staff sustainability training since 2018 to educate our employees on the most pressing global issues we face. In January 2019, environmentalist, journalist and author Lucy Siegle joined us for a series of sustainability workshops for 200 of our employees in Hong Kong SAR, which we've since rolled out across our Mainland China operations. Following these insightful sessions, we've seen a significant increase in the confidence of our employees when talking about sustainability, on which we aim to build in the coming years.
WELL-BEING AT WORK
The health and happiness of our people is important to us, which is why we offer a variety of mental, emotional and physical wellness benefits at our Headquarters in Hong Kong SAR, as well as events across our operations in Mainland China. These benefits include medical care, dental care, exercise classes, mindfulness sessions and in-office chiropractor, naturopath and kinesiologist visits. The long-term goal of our wellness programme is to create a culture that values wellness and supports individual choices.
We've launched a "team time" benefits programme to encourage quiet, reflective moments and meditative activities that ensure our employees get the downtime they need. By promoting praise exercises, book corners, notes on appreciation, sleep and walking, we're equipping our employees with the tools they need to shine at work and at home.
We also support our employees by inviting experts in to share their knowledge on all aspects of well-being, from food and fitness to stress and sleep. As nutrition is incredibly important to our physiological and mental health, we offer an array of healthy options at our staff canteen, provide free fruit daily and have cooking facilities for employees to bring their own lunches.
At our headquarters in One Island South, we have two wellness rooms with a number of health- and happiness-enhancing benefits, from regular fitness classes such as yoga and TRX to sleep huts with mats and blankets where employees can relax and recharge. Employees can also book in for one-to-one coaching appointments to improve their well-being, make use of our massage chairs and join us for outings to visit Hong Kong SAR's hidden gems. Similarly, our warehouse team also has access to exercise classes to improve mobility and strength, as well as being taught moving meditation to promote relaxation.
We aim to be a group of highly energised and positive people with the resilience and stamina to overcome challenges at work and at home.