Meet Sabyasachi Diaphanous, glittering and

global exclusive
Styling by Declan Chan / Photography by Rodrigo Carmuega / Hair and Makeup by Victoria Reuter / Model Jae / Words by Harriet Quick
"I imagined glorious travellers, flying in private jets from all over the world to China Club in cross cultural handmade clothing. I imagined women in Indian textiles, oriental reds, chinoiserie prints and sparkle, sitting upright on bright canvas clad chairs playing bridge and Mahjong with feral intimidation," says Indian designer Sabyasachi Mukherjee on his impressions of the China Club, Hong Kong and the inspiration behind his global exclusive collection for Lane Crawford.
Mukherjee has a fervid imagination and a passion for craft. He started the Sabyasachi brand from his parent's living room in 2001 and has grown the company to encompass couture, ready-to-wear and collaborations in fine jewellery and wonderful leather trunks.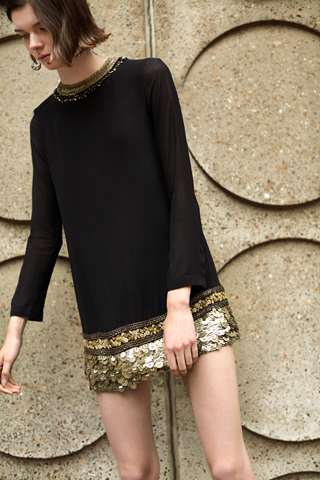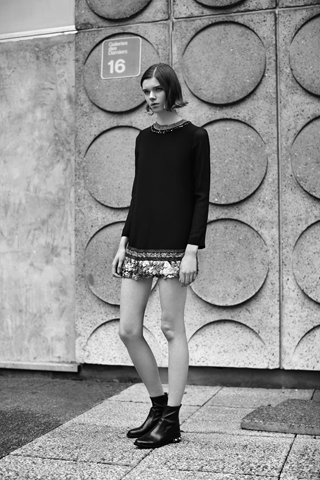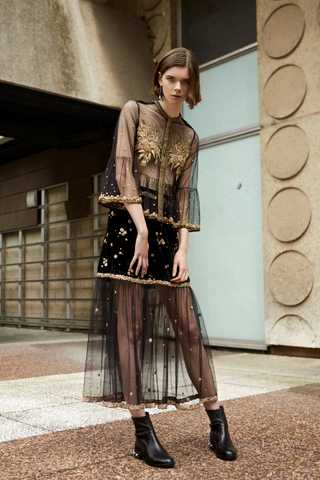 "We champion the power and skills of the human hand. For the last 17 years, we have built a craft workforce pan India that excels in hand dyeing, weaving, embroidery, printing and hand painting. It could be a 22-colour manual screen-printed lining, it could be an old document remastered and digitally printed onto textiles or even the most lavish hand embroidery. In short, we make clothing in an unhurried, old fashioned way, far removed from the furious pace of the global fashion cycle," says Mukherjee.
The artistry shines in the work. For our global exclusive capsule, Mukherjee has created delicate embroidered tulle tops, sparkling harem pants, embellished bomber jackets, sequin swing dresses and divine ball gown skirts with a festoon of red floral embroidery. The ravishing pieces attract a host of industrialists, politicians and actresses to the brand alongside Naomi Campbell and Oprah Winfrey.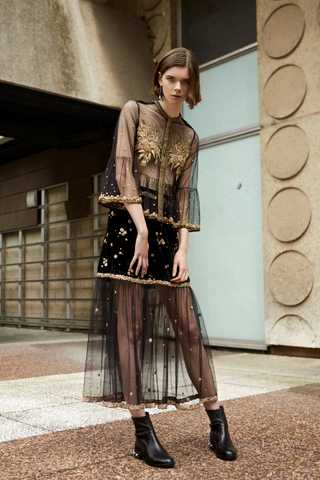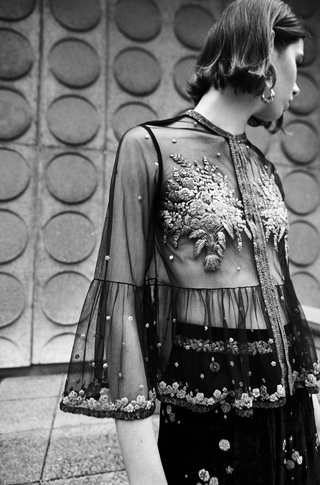 "I use the same principles in jewellery that I use in my clothes," says Mukherjee. "A lot of Indian jewellery is now produced by machine and designed by auto-CAD. We prefer to draft designs on graph paper by hand, it gives a certain romanticism to the curves and straight lines," he says of the collaboration with Forevermark. "The jewellery is entirely handmade using uncut diamonds, rubies, emeralds, jade, tourmalines, sapphires and spinels." From the front room, the business has now morphed into a 295,000 sq. feet factory with a sprawling atelier.
The grandeur also extends to luggage with Sabyasachi collaborating with the Trunk Company, Jaipur on vanity sets, steam trunks and cases. "Indians don't know how to travel light," he jests. For pieces with craft at their heart and a meaningful soul, Mukherjee is in a class of its own.