Manners maketh man
Fits befitting of a modern gentleman
Class, courtesy, and conduct are certainly crucial characteristics to any cavalier, but it's the clothes and the ensuing confidence that immediately command a room. Whether the outfit is a simple, classic suit or a bold statement of your eccentricity, we believe clothes make the man just as much as manners and merit do.
Looking to present yourself as the pinnacle of decorum and gentility? We've put together a few looks that speak to a contemporary gentleman's standards. Read on to discover which style of gentlemanly chic best suits you.
Slick savoir-faire
Arguably the greatest mark of the modern gentleman is adeptness in navigating social settings - and this outfit is perfect for any smart-casual event that requires a little finesse. EQUIL's sharp brown blazer and Magnanni's timeless leather footwear paired with a casual striped top make for a classy combo with a whole lot of panache.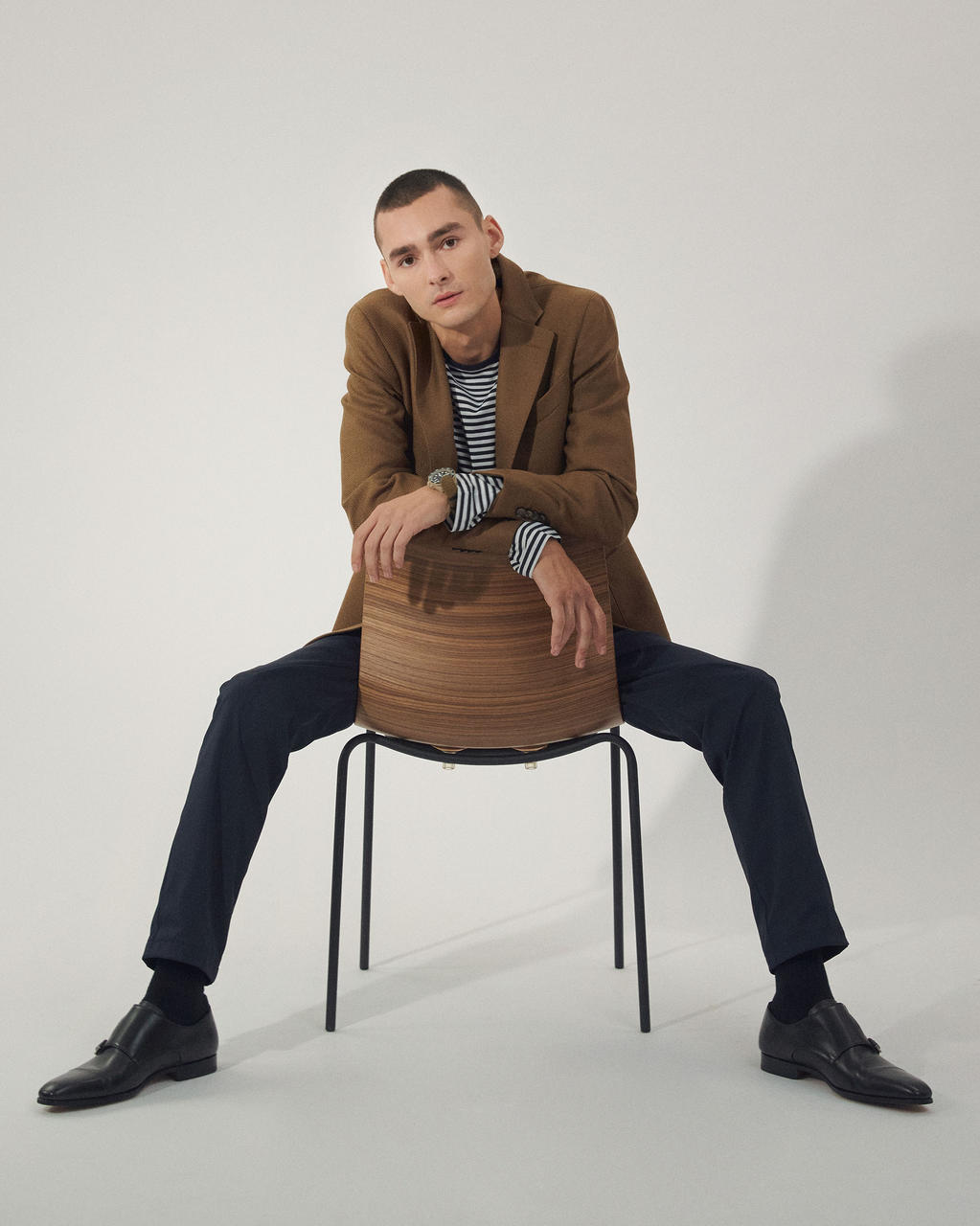 Scholarly sophistication
For some, the better measure of a man's refinement lies in his breadth of knowledge and depth of literacy. Strike a balance between practicality and style by pairing an understated Herno jacket with a denim-on-denim look. To hammer home the ethos of "function over form" with extra academic flair, tie Dreyden's cashmere knit over the shoulders.
Streetwise sensibility
Ever-practical gentlemen are likely to prioritise comfort and efficiency above all else - and what's a more effortless approach than being exclusively decked out in one brand? Brunello Cucinelli has you covered on all fronts with classic cuts from top to bottom, including an eternal staple of casualwear: cushiony sneakers.
Shop more gentleman-approved wear from our edit below.