Inspo Lane: A Toast to the Holidays
The refreshments to impress
To be the ultimate party host, you've got to have a few tricks up your sleeve. Whether the food is taking longer than expected or icebreaker games are falling flat, we recommend having a few drink recipes in your back pocket, ready to whip out at a moment's notice. It's no secret that alcohol is a crowd favourite that will get the party started in a jiffy – made all the more effective with a Christmas twist.
'Tis the season for heartwarming beverages to usher in the festive spirit and bring friends and family close. Read on for the essential recipes to seamlessly set the tone as you toast to another year around the sun.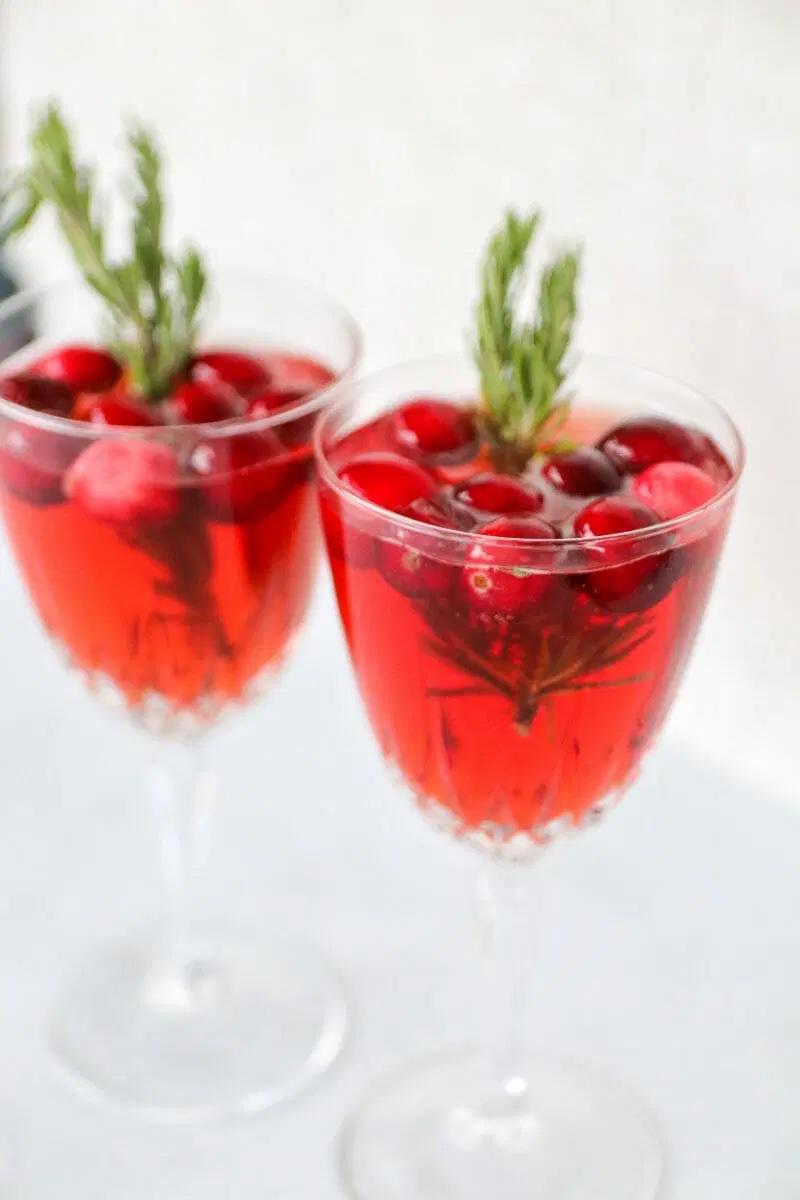 ¾ cup vodka, chilled
1½ cups cranberry juice
Crushed ice
¾ cup champagne, chilled
Fresh cranberries
Fresh rosemary sprigs
Mix vodka and cranberry juice in a large pitcher.

Fill six champagne flutes with crushed ice.

Add champagne to the pitcher, mix, and pour into champagne flutes.

Garnish with cranberries and a small rosemary sprig.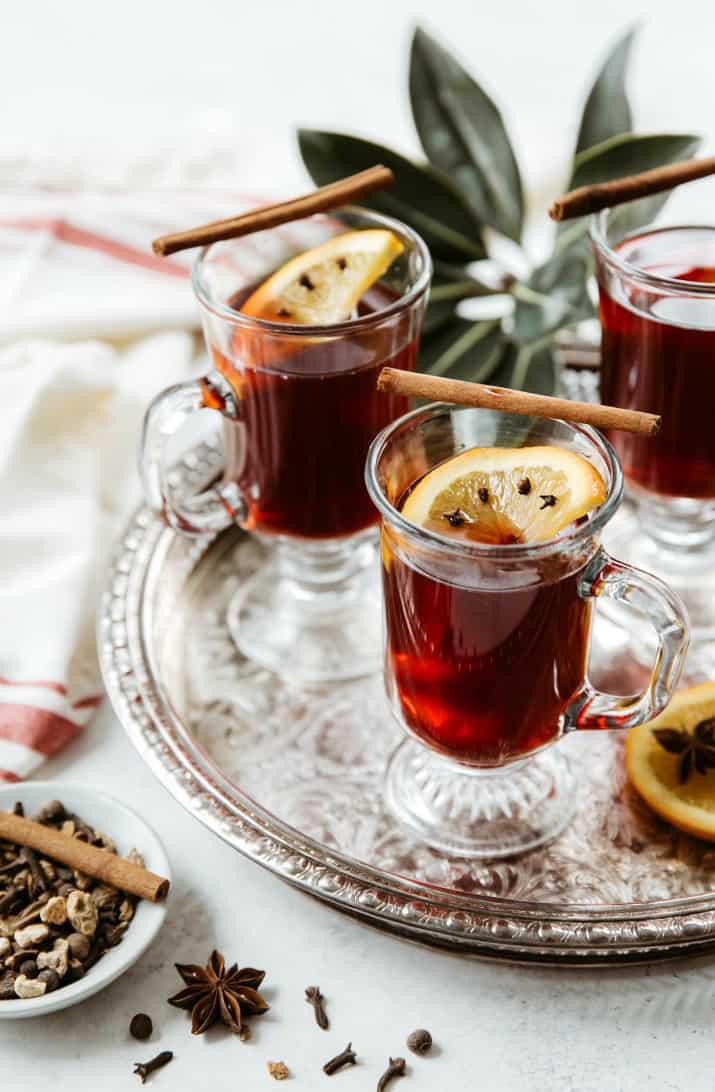 2 large oranges
4¼ cups red wine
1¼ cups brandy
½ cup dark brown sugar
2 cinnamon sticks
6 whole cloves
3 cardamom pods
Peel one of the oranges into strips and juice it. Slice the other orange into rounds, reserving for garnish.

Combine the orange peel, juice, and all other ingredients in a saucepan. Stir over medium heat until the sugar dissolves. Increase the heat and bring to a boil, then immediately reduce the heat to low. Simmer for 30 minutes.

Strain the mixture, removing any solids.

Ladle into cups and garnish each with an orange round.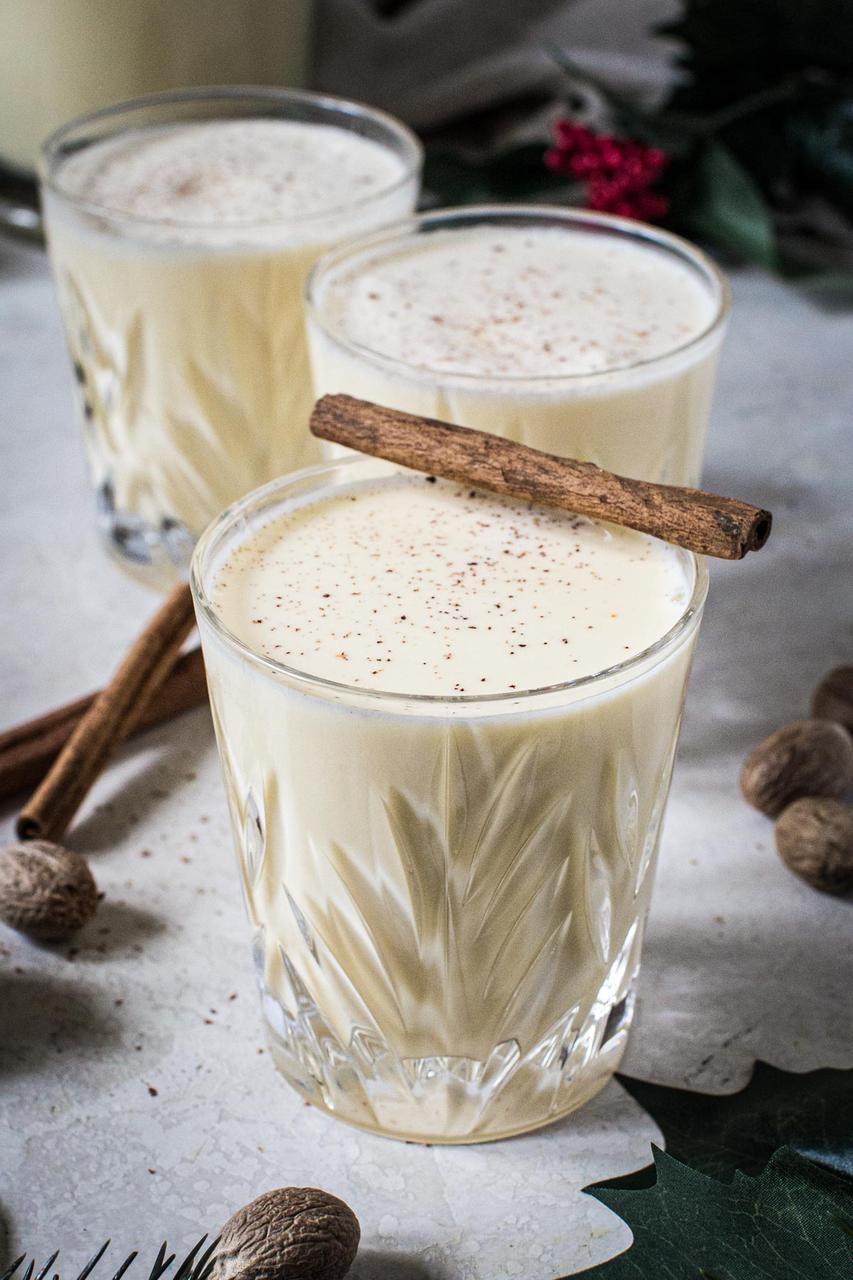 2 cups milk
½ teaspoon ground cinnamon
1¼ teaspoons vanilla extract
2½ whole cloves
6 large egg yolks
¾ cups sugar
2 cups light cream
1¼ cups whisky
¼ teaspoon ground nutmeg
Combine milk, cinnamon, ¼ teaspoon vanilla, and cloves in a saucepan over the lowest heat setting while stirring for 5 minutes. Increase heat to medium-low and slowly bring to a boil. Remove from heat.

Whisk egg yolks until light yellow. Add sugar and whisk until light and fluffy.

Pour the hot milk mixture into the egg yolk mixture while whisking quickly until milk is fully incorporated.

Pour into the saucepan. Cook over medium heat while stirring constantly for about 3 minutes.

Strain to remove cloves and let cool for 1 hour.

Stir in cream, whisky, the remaining teaspoon of vanilla, and nutmeg. Refrigerate for at least 8 hours before serving.
For more ways to spruce up your home for the holidays, shop our exquisite drinkware selection below.