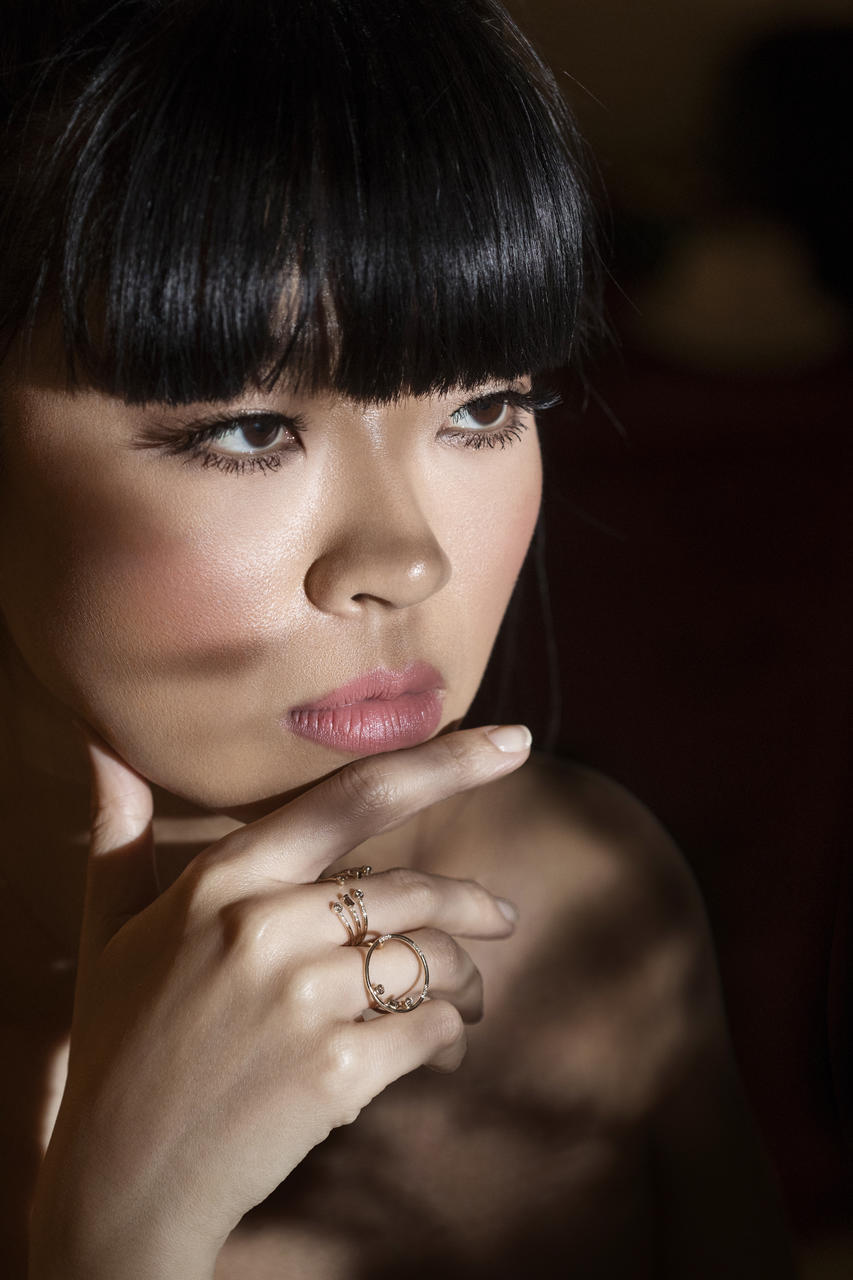 TRENDING: BARELY-THERE JEWELLERY
Piecing together your perfect look starts and ends here
Coco Chanel's legendary styling tip may have been to take one item off before you leave the house, but it's a rule that need not apply to the season's barely-there jewellery trend. From string-thin rings to intricate baby ear studs, and charm bracelets peppered with trinkets, it's all about delicate, dainty jewellery that whispers rather than shouts.

While the pieces themselves might be small, there's still plenty of personality at play — from Sydney Evan's baby pepperoni pizza studs to delicate cage-like stacked rings at Xiao Wang. And for styling? A more-is-more policy is encouraged — think fingers and wrists layered liberally, paired with ears dotted with multiple piercings.

Leading our edit is emerging, sustainable and responsibly sourced New York brand Xiao Wang. Join Lane Crawford and designer Xiao Wang herself for a celebration of the label's Autumn Winter 2019 collection on October 11 at Lane Crawford ifc mall store from 3:00pm to 5:00pm. The exclusive in-store soirée will be filled with delicate, whimsical pieces — perfect for stacking and layering with abandon.