The New Modern
Age of Digital Art
Lane Crawford collaborates with Palestinian-American artist Nic Courdy on an incredible store window display. We speak to the emerging artist on how he developed his signature aesthetic.
Artist Nic Courdy only started exploring the multimedia medium two years ago as a way to assemble his visual ideas in a much quicker way than with drawing and painting. Since then, he has crafted a signature style that he calls "compilation aesthetics," which has captured the attention of Gucci's Alessandro Michele who invited him to create an exclusive piece for the Gucci Gram project.
Courdy's work juxtaposes great old masters with contemporary references, combining animated elements and videos to bring each piece to life. "I was intrigued after reading about Richard Prince and his appropriation works, but rather than just appropriating, I started employing something I call 'compilation aesthetics,'" he says. "This differs from pure appropriation as it just appropriates a piece of something else and uses it in a bigger picture with an entirely different narrative."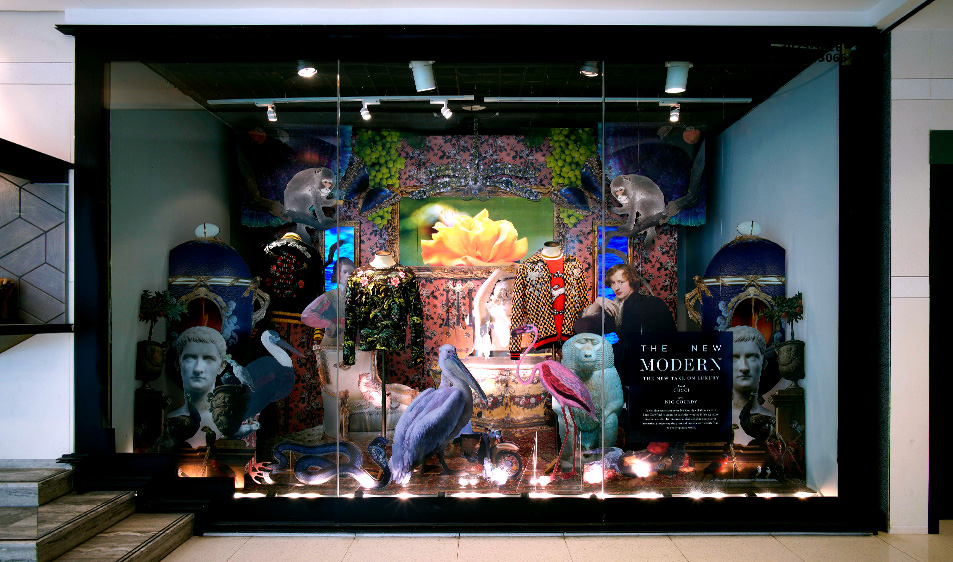 In his exclusive window installation for Lane Crawford, Courdy is inspired by the coming-of-age story of a young boy with different thematic elements such as nature versus nurture and first love. "I generally use historical characters to tell a familiar narrative along with modern references make the story more playful and relatable."
The exploration of the meaning of 'contemporary' is a driving force behind Courdy's work. An overused word that defines the "characteristic of a well-received artwork", Courdy began to wonder what it meant for something to be contemporary. With each piece he poses the question, "Could something that was comprised of images of the past still be contemporary?"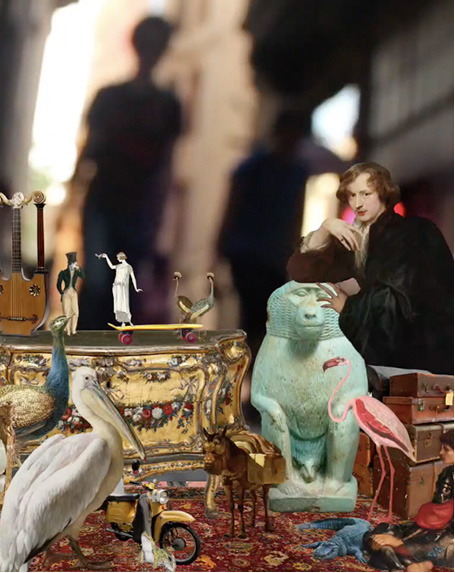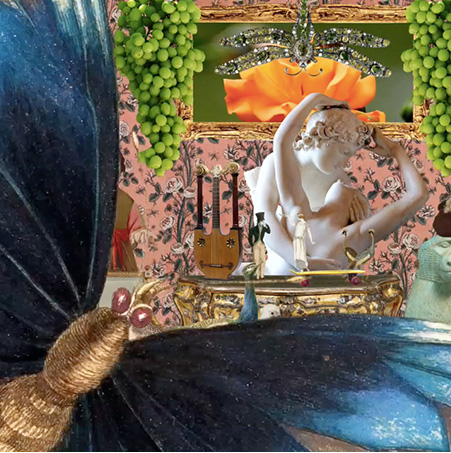 Interestingly, it is new technologies that have allowed artists to continue to challenge the notion of the gallery as an exhibition space. Courdy is an avid user of social media, though he maintains that the feedback he receives doesn't alter the trajectory of his work.
Despite Courdy's appreciation of the digital world, and his unparalleled creativity using it, nothing can replicate the physical experience of seeing one of his pieces up close and in person. With Lane Crawford, Courdy's cult work comes to you.