THE HISTORY OF TURTLENECKS
From medieval times to modern day
Words by Bridget Barnett
The turtleneck is a piece we all turn to for practicality, warmth and sophistication, but when did it become a sartorial staple? Here, we trace it all the way back to the world's first… knights in shining armour.
1500s
The turtleneck was first conceived during the Middle Ages, when knights suffered severe chafing as a result of wearing chainmail. Not only was the material extremely uncomfortable, but it prevented them from being able to turn their heads quickly in battle. As a result, a garment that could protect the neck and torso from rough and heavy metal was born.
This era was the first time turtlenecks transitioned from being a functional item to a fashionable one. Considered elegant and ultra-feminine in design, a high neckline that flared outwards with dramatic ruffles became synonymous with Queen Elizabeth I of England and other members of high society. The size and volume of the ruffles were indicative of status.
1800s
In 1860, English polo players began dressing in turtlenecks as part of their uniform on the field, and it was here that the term 'polo neck' was coined. Alongside its first foray into the world of sport, the turtleneck moved from the 1800s to the 1900s as a practical everyday go-to amongst the working class.
1920s
Necklines were definitely lowered during the 1920s, but English playwright Noël Coward continued to covet the turtleneck with confidence during this time. It can be argued that this decision alone was enough to keep the garment on trend during the decade; it practically disappeared from the fashion forum in the 1930s, reserved mainly as workwear.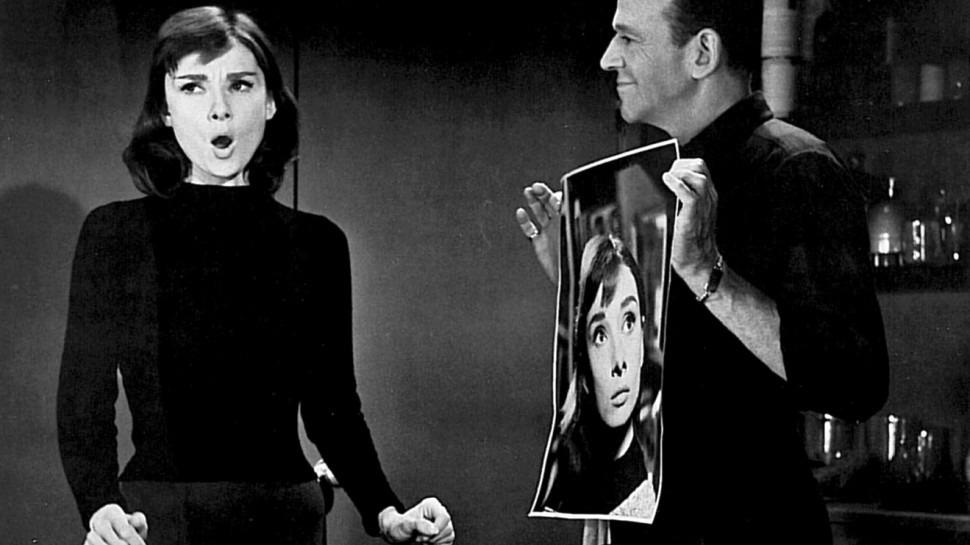 During the 1940s and 1950s, skin-tight sweaters, including turtlenecks, became all the rage. In particular, icons like Jayne Mansfield and Audrey Hepburn helped to popularise fitted black turtlenecks; scenes of Audrey sashaying through the streets of Paris in a chic knitted number and skinny jeans for Funny Face continue to inspire today.
1970s
Feminism made waves in the 1970s, and many political activists adopted the turtleneck as both part of their uniform and their feminist statement. Strong and striking, women such as Gloria Steinem and Dorothy Pitman-Hughes, among others, both championed the sartorial choice, repurposing the traditionally working man's uniform to make clear that "women, too, [could] wear clothing with utility at its core".
Turtlenecks weren't hugely popular during the 80s, but they reentered the mainstream in the 90s with staple potential, typically worn with jeans or chinos. It was during this time that Apple's Steve Jobs began ramping up the rotation of his infamous black turtlenecks; in one interview he admitted to owning about 100 iterations by Japanese designer Issey Miyake.
These days, the turtleneck is equal parts a wardrobe staple and a statement hero piece, reimagined a million times over by emerging designers and luxury fashion houses. From skintight and sophisticated to chunky and oversized, shop Lane Crawford's edit of turtlenecks below.