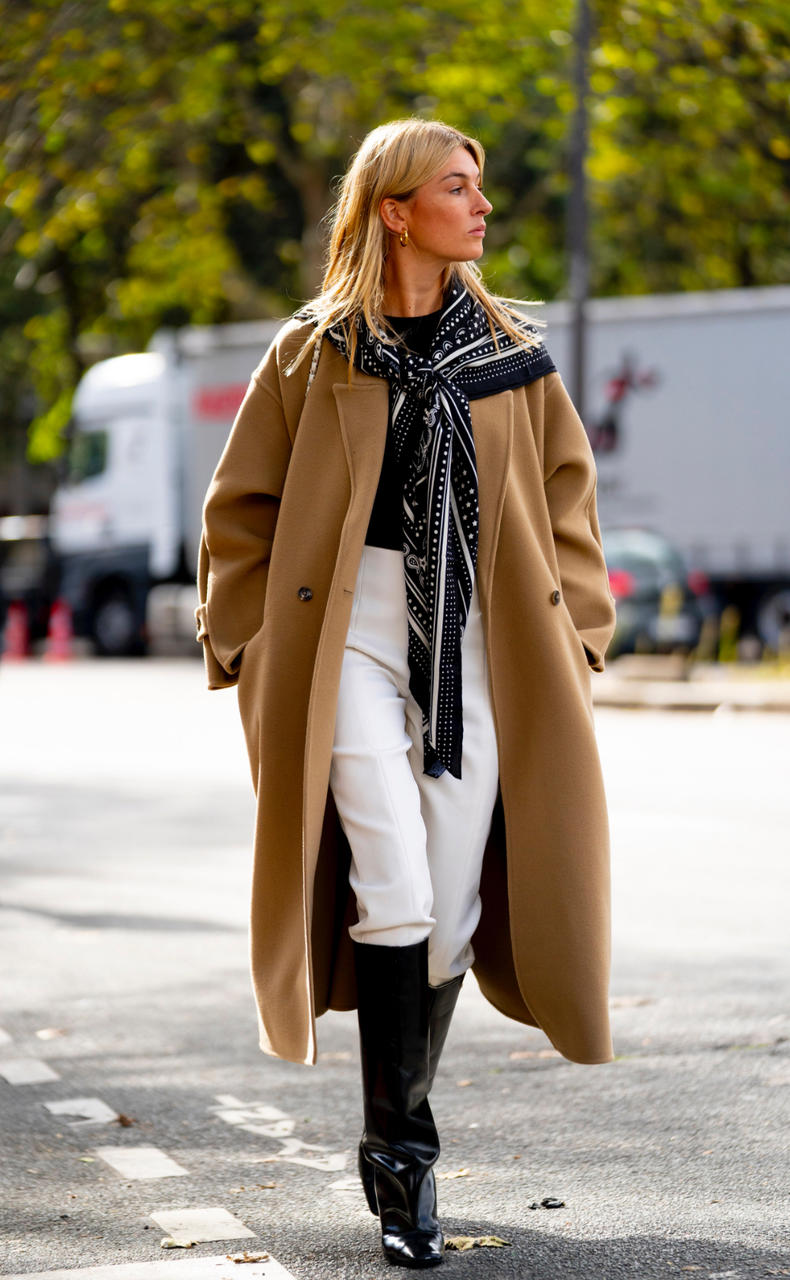 Not only does the season's reigning bright, bold overcoat stand out in a sea of subdued wintery shades, but the loud piece is surprisingly versatile, too. Here are three ways to maximise the style mileage of a statement coat during the cool and cold months ahead.
1. Go monochrome
Wearing the same colour head-to-toe is the quickest way to look pulled together. Simply open up the doors of your wardrobe, pull out pieces in a hue similar to your coat, and mix-and-match your separates for a cohesive effect. To add an extra layer of interest to your ensemble, opt for various textures in similar shades.
2. Dress it down
One of the biggest benefits of the statement coat is that you can get away with wearing almost anything beneath it – which is perfect for those looking to apply minimal effort and maximum comfort to getting dressed. While a statement, structured coat and tracksuit might seem like an unlikely pairing, the juxtaposition between high/low takes your off-duty dressing up an elevated notch.
3. Pare it back
While a statement overlay seems like a dramatic approach to embracing colour, it's actually the perfect segue for those feeling trepidatious about committing to a bright look. To pare your outfit back to your comfort-zone of a neutral palette, all it takes is the swift removal of your coat at any point throughout an outing.