SLOW AND SIMPLE IS THE NEW LUXURY
An Interview with Peggy Chan of Nectar
"The time to slow down, read a book or be at one with nature has become a luxury in a hyper-productive culture," says Peggy Chan, chef and founder of new plant-based restaurant Nectar.

To Chan, it's all about simplicity. As she describes it, "It's the emptying of excess noise so that the tiniest sounds can be heard clearly." The restaurateur's latest culinary venture, Nectar is testament to this new luxury, its concept emphasising natural food and ingredients as a type of preventive medicine. "Times have changed, and our society's demands and eating habits have changed," she says. "With our seasonal tasting menus, we have new opportunities to educate customers on the possibilities of locally sourced organic ingredients."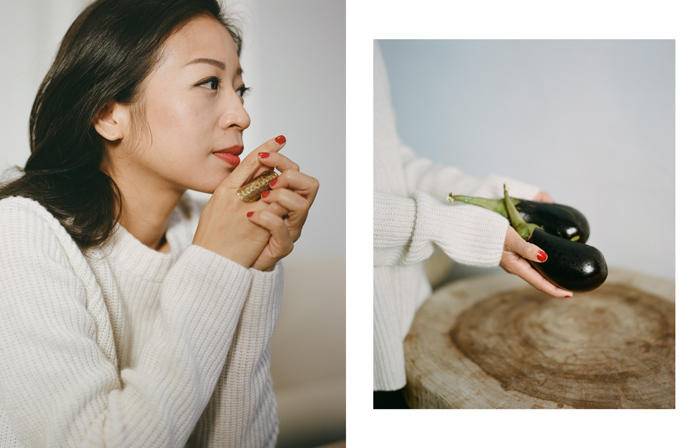 Peggy's self-described boho-meets-rock style embraces this simplicity at its core. "Most of the time, black trousers and a T-shirt will do. Other times I prefer high-quality pieces that can withstand time." Knitwear is Peggy's preferred minimalist look, as she enjoys cosying up in the cold in pieces from the Caroline Belhumeur-helmed Vince; which epitomises Peggy's aesthetic in its everyday classic essentials. Belhumeur herself describes Vince as 'luxury that is simple, timeless and season-less', making the brand a go-to for an effortless autumnal wardrobe in an a slower, yet more luxurious world.