Sleep Sanctuary
Turn your bedroom into the perfect retreat, with the inside scoop from Mikmax's founder Cristina Montaña.
After working in women's fashion and inspired by a need for creative change of pace Barcelona-based textile designer Cristina Montaña founded Mikmax in 2007. Since then the brand has become synonymous with contemporary style with a collection of cushions, throws, blankets and bed linens crafted from high-quality cotton and linen fabrics in an understated colour palette that appeals to minimalists looking for something simple and modern.
Drawing from Montaña's environmental awareness, Mikmax is also conscious about using only the best natural fibres and the most appropriate creation process. This philosophy forms the foundation of the brand, not only in sustainability, but also for the best sleep experience. "In my family there have always been many problems with allergies and atopic skin, "she says, "so I decided to start investigating how to develop a bed linen collection ideal for sensitive skin, in order to improve the quality of rest."
"My perfect bedroom isn't just a bedroom – it's a space where I feel good, not only for sleeping but also for reading, talking or even have breakfast on Sunday morning if ever I want to."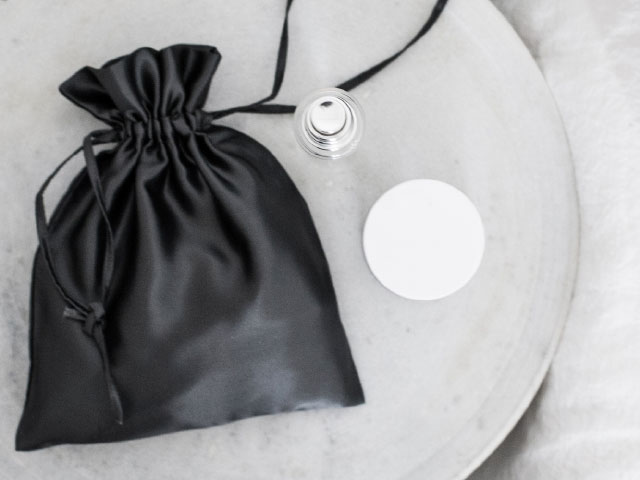 After all, the bedroom should first and foremost exude a safe and cozy atmosphere. "The bedroom should be a comfortable place where you can rest, work, meet friends... or whatever you want! The expression 'Feel like home' says it all," she says.
Mikmax's collections are designed to be versatile, fitting any taste, age and occasion to create an "internal harmony" where pieces from one collection can be seamlessly combined with those from another to create a unique style signature.
"Seamlessly mix and match pieces from one collection with those from another to create different tonal combinations."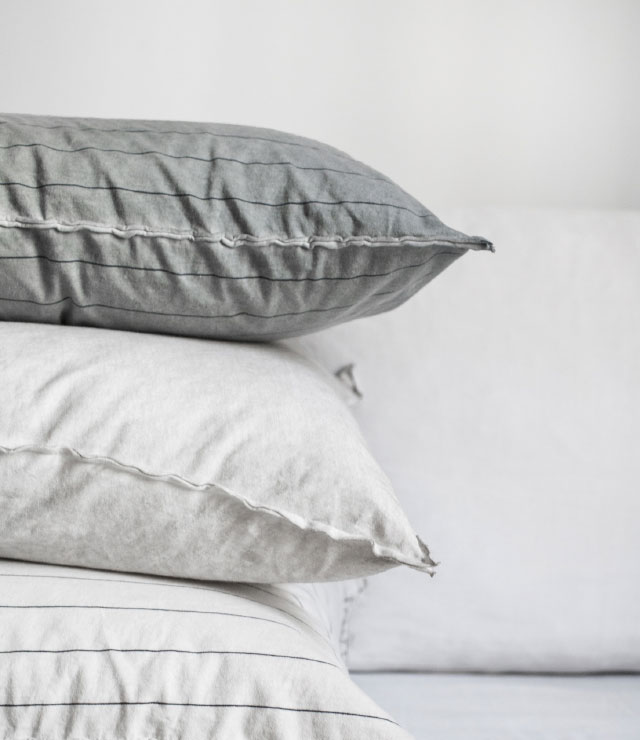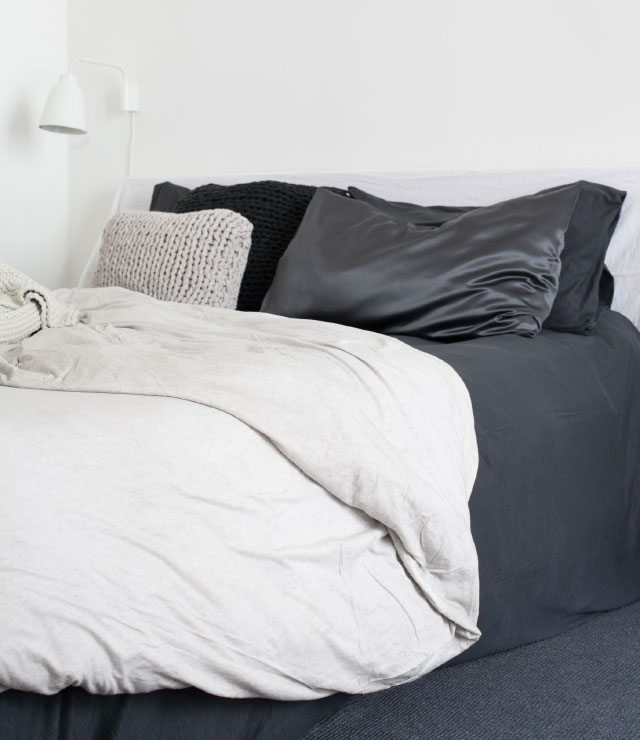 How to Style the Perfect Bed
Create a comfortable atmosphere
Opt for neutral colours to form the foundation of your linens to give a calming and timeless appeal.
Layer to create warmth
Add cushions and additional textures to the base to create a warm ambience. Play with these elements to change the look: reversible pieces, throws and linens in different tonal fabrics make styling a breeze.
Invest in fabric
High-quality fabrics make a vast difference in sleep quality but it's not all about thread count. If you have sensitive skin, look for natural cotton jersey fabrics that wick sweat away from the body and encourage natural airflow.