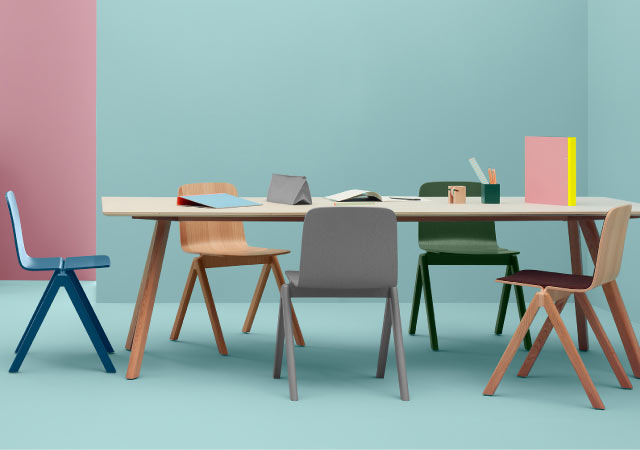 Scandinavian Style
This travel season, we head to Scandinavia for design inspiration. Flawless in form and faultless in function, Denmark's HAY is known for designing furniture and lifestyle accessories with clean lines and a distinctly modern feel. Founded in 2002 by creative director Rolf Hay, who oversees the brand with wife Mette, HAY combines cutting-edge thinking and design techniques with an understated Scandinavian sensibility.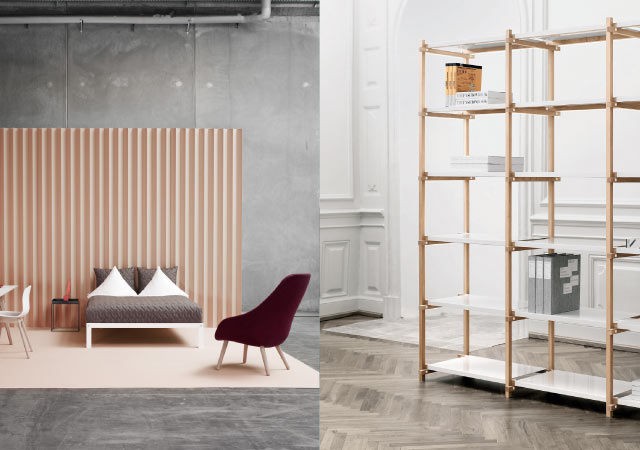 Born from a desire to emulate the influential innovation of 1950s and 1960s Danish design and place it within a contemporary context, HAY's furniture collections are deceptively simple yet effortlessly sophisticated. Through collaborations with a variety of esteemed international designers, and by drawing particular inspiration from the worlds of architecture and fashion, HAY pushes the technical boundaries to create cutting-edge pieces in which form and function work in perfect harmony.

Imbued with the same aesthetic purity and straightforward functionality as HAY's furniture designs, the brand's stationery and lifestyle accessories offer a calming sense of balance and quiet élan for the modern home or office. Whether in the form of deftly crafted desk organisers and design tools, artful chopping boards and kitchen accessories, or distinctive soft furnishings and rugs, HAY's collection offers elegant solutions for a host of practical purposes.
Here in Denmark we grow up with design. There has always been a lot of focus on materials, simplicity and everyday life, and I think that this is one of the areas where we draw upon our Scandinavian heritage.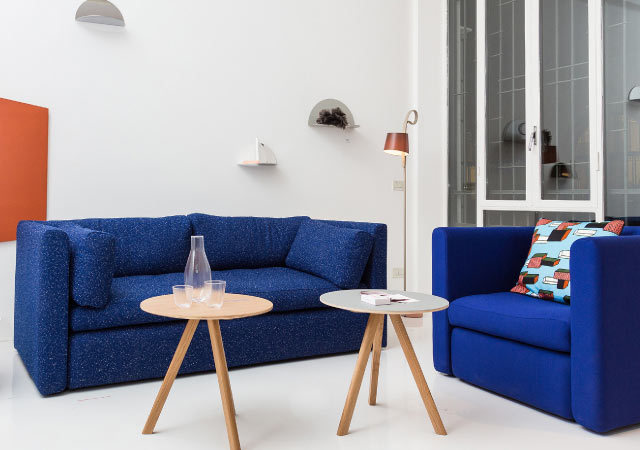 In 2013, HAY launched a new design venture. A collaboration between London-based designer Sebastian Wrong – previously of Established & Sons - entitled WRONG FOR HAY, which draws upon the city's creative energy, eclecticism and talent. This new line pushes the boundaries in terms of curation as Wrong works with designers across a multitude of disciplines to create experimental, sophisticated but also pragmatic pieces that remain utterly Scandinavian at its core.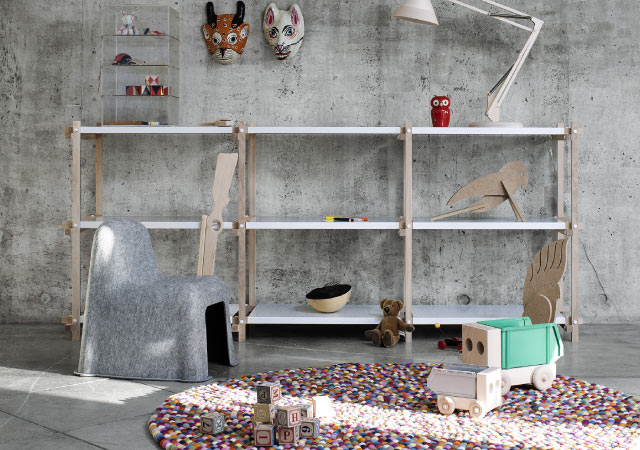 How would you describe HAY's design ethos?

We are guided by the vision of creating straightforward, functional and joyful products in cooperation with some of the world's most talented, curious and spirited designers. Our ambition is to create and produce innovative and durable designs at affordable prices.

Is that ethos fixed or continually changing?

Our ambition and the ideas behind HAY are consistent. But as Rolf and I evolve and change, the collection evolves and changes, too. I think this is why the HAY collection looks different today from how it did 10 years ago. HAY is in motion, and I think that is a really positive thing.

What would you say are the most quintessentially Danish elements of your designs?

Here in Denmark we grow up with design. There has always been a lot of focus on materials, simplicity and everyday life, and I think that this is one of the areas where we draw upon our Scandinavian heritage. We have never considered HAY to be a Danish project. We work with designers from all over the world. For us it is more important what you represent, than where you are from.

Who or what inspires you the most?

I meet so many nice, inspiring people almost every day. And I like to go to places that are very different from Denmark for inspiration, but most of my inspiration comes from my everyday life. Of course, I also find magazines and social media such as Instagram influential and inspiring resources. As for people, we have admired Giulio Cappellini and Rolf Fehlbaum for many years and the company Established & Sons, with Sebastian Wrong as art director. We also have a great pool of talent in our own design studio and we work and collaborate with such people as The Bouroullec Brothers, Inga Sempé, Stefan Diez, Shane Schneck, Clara Von Zweigbergk, and Scholten & Baijings. They are all fantastically inspiring.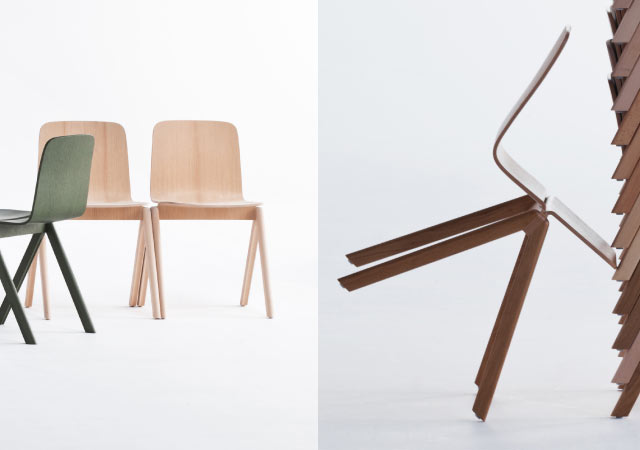 What, for you, is the most crucial difference between good design and bad design?

Good quality and plenty of personality are vital to good design. When distinguishing between good design and bad design I always follow my instinct; when it comes to picking things out for our collection, I always have a very strong feeling if it's a yes or a no-go.

Leonardo Da Vinci once said that 'Simplicity is the ultimate sophistication.' How important do you consider the idea of simplicity in design to be?

I'm attracted to designs that are simplistic aesthetically, without too many details, which is important when I am selecting a product. However, making a product that appears simple is not always simplistic in its design or development, but it's also what makes it good design. The New Order shelving system by Stefan Diez is a good example of a HAY product that looks very simple but is a detailed and sophisticated design that went through a long development process.

Is functionality always paramount in designing furniture? If so, are there any exceptions?

Functionality is absolutely important. We strive to create and produce beautiful, functional items. Of course there are times where it is necessary to compromise for a product to fulfill its design but functionality remains a top priority.

Are there any HAY products or lines of which you are particularly fond?

It is impossible to choose – they are all our children, but you do have a certain energy and passion for the new products you are working on at any given time. I would never make a new product I couldn't see going into our own home. I'm not saying that I live with all our products, but it has been a good guideline.


Exclusive Offer
From April 24 to June 7, 2015, spend HK$3,000 net on HAY products to receive the iconic HAY Kaleido XS Tray as a free gift.*

*Terms & Conditions apply