Our 170th Anniversary Special
We're celebrating our 170th anniversary with exciting collaborations and capsule collections by some of our favourite brands
For generations of customers, we've done our very best to bring exceptional curations of luxury to our community of customers since 1850. For our 170th, we're bringing you extra special, exclusive collections from Thom Browne, Gabriela Hearst, Sacai x Li Lihong, René Caovilla, Knoll, Fornasetti, Bacaarat x Be@rbrick – all to celebrate our history, ponder over our present, and reimagine luxury as a part of our vision for the future.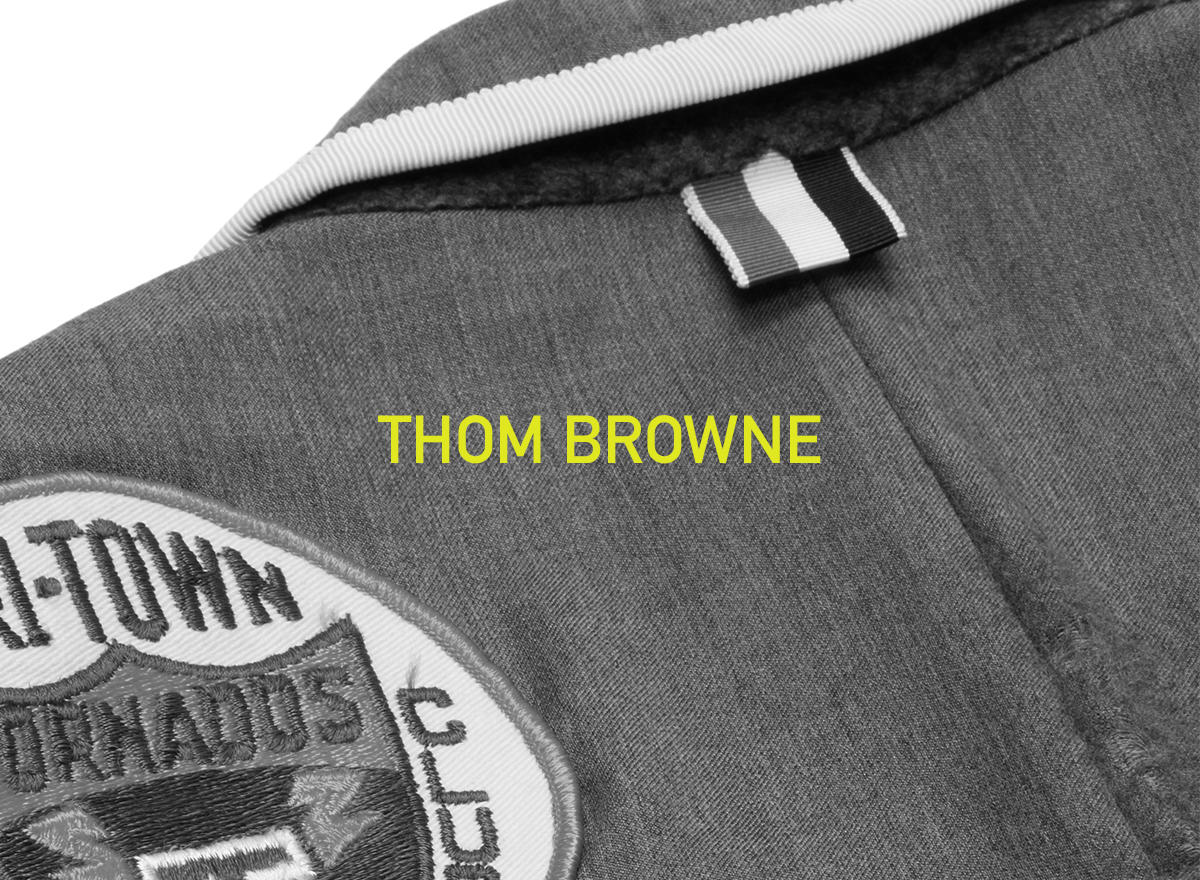 Working exclusively with Lane Crawford, Thom has selected and reworked 17 suits from his personal archive – pieces he has worn himself, some dating back to when he started his brand 15 years ago; all handmade in his Long Island, New York tailoring facility. He has taken classic grey suits made from the highest quality English suiting fabrics, of both summer and winter weights, all customised with authentic patches representing 20th century American teams' sports, and his own trademark grosgrain ribbons. Every suit has been hand-distressed, showing Thom's love for well loved, worn-in, and storied clothing. Every single piece of the collection is unique and  unisex.

"I've had a relationship with Lane Crawford for almost 15 years. It's important to me to have a retailer that supports the creativity of pure design and really conceptual ideas – that's something really and something Lane Crawford has always encouraged," Thom  said.

"The idea was to take my classic grey suit idea and interpret it into a special collection of 17 suits for the 170-year celebration," Thom said. "I think the most interesting thing about the capsule is that you see clothing I wore 15 years ago - old pieces that are beautifully made and, in a way, look even better 15 years later than when they were  new."

Available online at www.lanecrawford.com November 5-19, 2020.
Gabriela Hearst has worked exclusively with Lane Crawford for its 170th anniversary to create the Retrofit Capsule. Taking 18 loved styles from her archives, Gabriela has reinterpreted them in new ways using upcycled materials including cashmere and leather, employing tie-dye and hand embroidery, to update her signature silhouettes. The capsule includes skirts, dresses, blazers, trousers, knits and puffers; including a piece that bears the badge of the famous Hearst family estate, San Simeon. The collection embodies her commitment to creating timeless pieces through sustainable methods. Gabriela's process for the Retrofit Capsule has been documented throughout and customers can see the upcycling transformation from the original piece to the final product.

"For us to make a retrofit collection, it was a dream. It's a project that we've worked for a few years thinking about it and to be able to launch it with Lane Crawford, exclusively in Asia is an amazing platform. We're very excited to do the most sustainable action you can do: repurpose something existing and create something new and beautiful," Gabriela said.

Available online at www.lanecrawford.com in November 2020.

Gabriela is known for her highly covetable handbags and to mark this special anniversary she is also staging a global exclusive launch of five new handbags with Lane Crawford, which will launch in November 2020.
Sacai x Li Lihong x Lane Crawford 170th Collection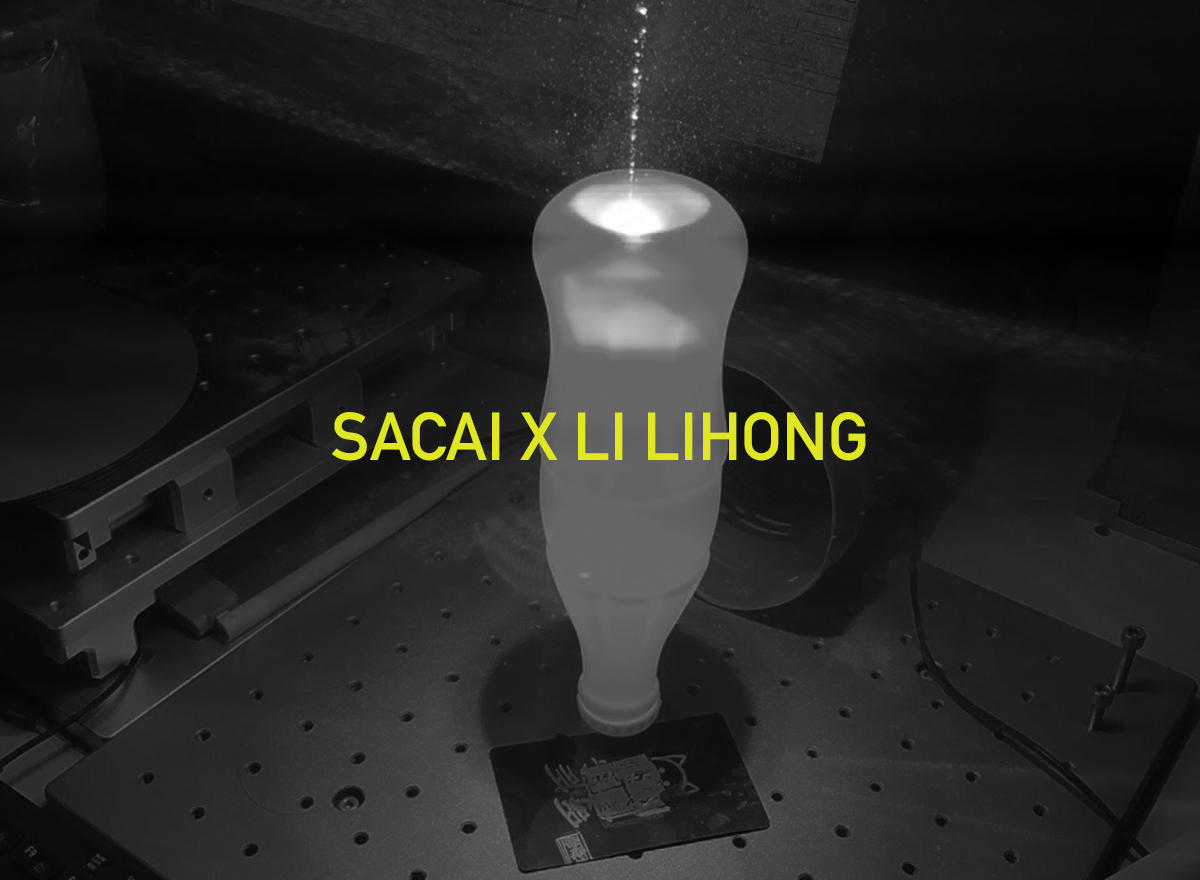 Sacai 's Chitose Abe has worked with Lane Crawford since her first collections, so celebrating Lane Crawford's 170th anniversary called for something very special.

Chitose has partnered with ceramic artist Li Lihong, who is known for combining traditional blue and white painted china techniques with sculptural pieces of iconic consumer products and brands, including Mickey Mouse ears and the McDonald's logo. Chitose was particularly taken with Li's Coca Cola bottle, so together they have created 20 sets of hand-painted Coca Cola bottle sculptures painted with Sacai 's latest prints; all held in a classic buddy-bottle-holder made of Perspex, emblazoned with the Sacai logo. In the entire world, there are only just five that have been signed. These limited edition sets are available only in Hong Kong.

"Lane Crawford had been one of the great long-time partners and has always been respectful to sacai 's DNA when it comes to representing the brand in any occasions. This particular collaboration with Li LiHong was actually chosen by my intuition, when I was first introduced to his artwork by Lane Crawford. I immediately was inspired by his authentic work, which is the hybridization of the traditional technique and the contemporary iconography, which I felt is common to sacai philosophy, to reinterpret familiar products and transform them to something new. I am very excited to have this unique opportunity to go beyond the usual fashion framework," Chitose said.

Available in stores at Lane Crawford Hong Kong and online at www.lanecrawford.com in mid-October 2020 and in Lane Crawford China at the end of October 2020.
A fabulous capsule shoe collection taking inspiration from the late, famed art collector Peggy Guggenheim's signature Edward Melcarth-designed butterfly-shaped, scalloped-edged eyewear.
Knoll, x Lane Crawford 170th Collection
Accompanied by a certificate of exclusivity, this limited edition Barcelona chair and daybed in the exclusive colourways of chrome and navy leather will be available online at www.lanecrawford.com from October 1, 2020.
The renowned Italian artisanal brand launches an exclusive Gold Coromandel Dinnerware set and an exclusive star print porcelain collection that will be available online at www.lanecrawford.com from October 1, 2020.
First launch online at www.lanecrawford.com from the end of October.