Only at Lane Crawford
Make an Entrance in Our Exclusive Capsules
With the holidays swiftly approaching, Lane Crawford transforms into a picturesque marketplace that emanates a magical festive mood filled with wonder and joy. Drawing inspiration from family heritage, a yearning to be reunited with our loved ones, and a wanderlust for places with deep-rooted traditions, our enchanting Christmas Lane is brimming with over 2,500 gift ideas and over 30 in store pop ups. Join us in store to shop everything you need when preparing for the season ahead.
When it comes to holiday gatherings, there's no bigger fashion faux pas than showing up in the same outfit as a fellow attendee. We're spotlighting a series of Lane Crawford Exclusive Capsules to allow you to put your best foot forward - with confidence. Read on to learn about which unique, party-ready styles to invest in for your December adventures.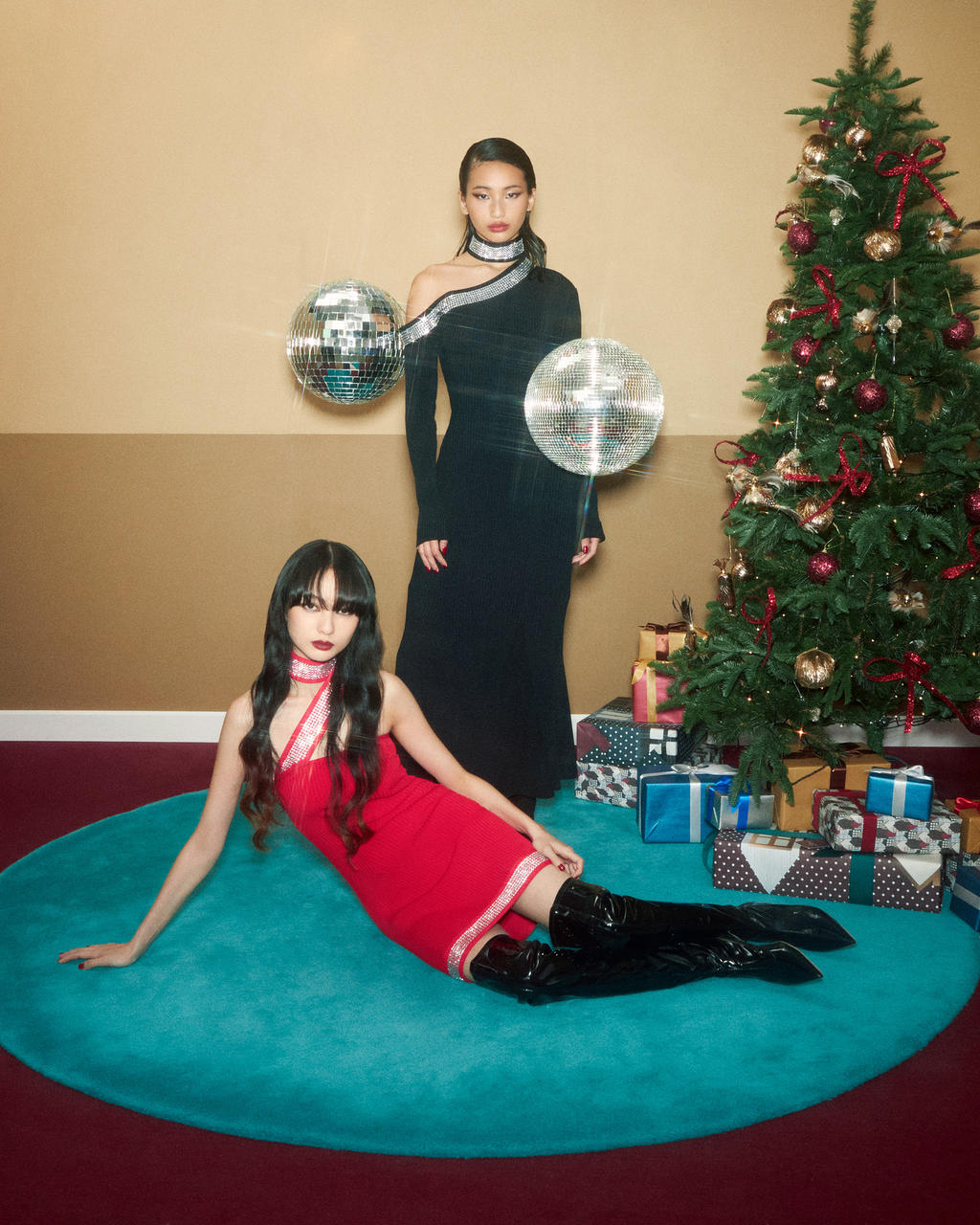 The London-based designer is best-known for his sculptural statement dresses and show-stopping red-carpet gowns - and what could be a better match for Christmas? The Lane Crawford Exclusive Capsule offers figure-hugging silhouettes and asymmetric cuts, as well as plenty of festive details in its fabrication - satin, micro sequin, and rayon rib. This party season, celebrate the feminine form with a dose of sensual and daring Hollywood glamour.
Established by Gilda Ambrosio and Giorgia Tordini, the Milan-based brand is characterised by electrifying designs evoking a sense of sensual restraint and feisty opulence. The Attico's first ever capsule for Asia combines designs based on the label's bestsellers, as well as new styles for the holiday. Geared towards a youthful, spirited audience, its sequin sweatshirt dresses and micro-minis in high-octane hues strike a balance between charm and sophistication.
Founded in Solomeo, Italy, the label is famed for its timeless tailoring elements and clean, simple lines. Giving elegant evening tailoring a more down-to-earth spin, the Lane Crawford Exclusive Capsule is inspired by an alpine theme and incorporates elements of loungewear. Expect to see neutral oatmeal and beige hues, and luxe fabrications like satin, cashmere, and fur mixed with mini paillettes and Brunello Cucinelli's signature monille detail.
Established by the iconic American actress in 2014, the brand offers high-quality footwear in a wide spectrum of electrifying tones. The exclusive lace pumps and lace flats are embellished with a crystal buckle to imbue your wintry ensembles with a refined, timeless femininity. To go from snowman-building to formal dinners, why not get a pair of flats for the day and heels for the night?
Shop more Lane Crawford Exclusive styles below.