On the menu
Serving easy-to-make holiday recipes from chefs we know (and love)
The holiday season is officially upon us, it's time to start thinking about at-home entertaining. In a quest to simplify the task at hand, we called in the experts – Italian restaurateur and owner of gourmet retail chain Mercato Gourmet – Chef Gianni Caprioli, Michelin-star Chef Ryota San, and a popular French restaurant Maison de la Truffe - to show us how to whip together everything you need for a festive feast.
Now choose a cuisine, play to your strengths, and have fun creating these star recipes with a story to tell. Pro tip: plate your dish with exquisite tableware to create a feast worthy of a Michelin-star.
ITALIAN Chef Gianni
Loved for his exclusive Truffle Tasting Menu and his selection of gourmet Italian delicacies, Chef Gianni recommends one of his signature dishes, the Linguine Alle Vongole for the holidays. A hearty and comforting recipe that offers maximal flavours and minimal stress.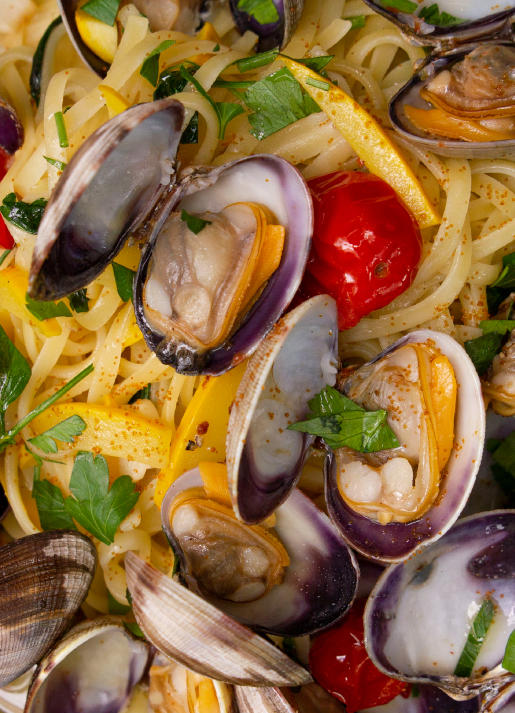 Linguine Alle Vongole
Portion: 2 people
Cooking time: 20 minutes
Ingredients
500g linguine
800g clams (with shell on)
2 cloves of garlic (chopped)
200g extra virgin olive oil
Chili (flakes or fresh)
200ml white wine
Half a bunch of Italian parsley (chopped)
JAPANESE Chef Ryota
A firm favourite during the cooler months in Hong Kong and one that conjures up fond memories, we've asked Michelin-star Chef Ryota to share his mouthwatering Japanese clay pot rice (Donabe-gohan) recipe, a signature dish at Ryota Kappo Modern, so you can recreate it at your next dinner party. Look to seasoned Japanese rice, grilled wagyu beef coupled with black truffle paste to lend your dish extra umami. "I like to have this rice with miso soup, homemade pickles, and hot hojicha (roasted green tea). Our original sake, ENSO, goes well with it too," recommends Chef Ryota.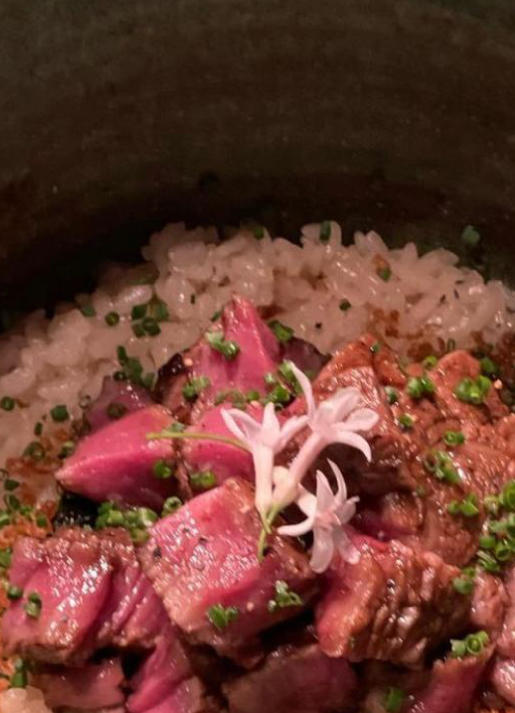 Wagyu and Black Truffle Clay Pot Rice
Portion: 4-5 people
Cooking time: 40 minutes (+ 1-2 hours for soaking rice)
Ingredients
3 packets (30g) Katsuo/bonito dashi (stock) pack
600g water
For Rice:
350g rice
500ml – 1L filtered or mineral water for soaking (You will need some more for washing rice.)
500g dashi-stock
2g salt
25g soy sauce
10g Mirin (sweet sake)
FRENCH Maison de la Truffe
One of the most beloved delicacies during the winter season, truffles bring any dish to the height of decadence. Maison de la Truffe recommends their classic Tagliatelle with Black Truffle that is rich in aroma and bursting with flavour. This simple but luxurious recipe is easy to recreate at home and ideal for sharing with your nearest and dearest.
Tagliatelle with black truffle
Portion: 2 people
Cooking time: 20 minutes
Ingredients
250g of Handmade crafted "Tagliatelle egg pasta with summer truffle"
20 cl of fresh liquid cream
200g of thick crème fraiche
6 ml of Extra virgin olive oil with black winter truffle slices
10g of Black truffle breaking Tuber Melanosporum
10g of whole preserve (or fresh) black truffle tuber melanosporum
Salt
Prep for your feast and shop our edit below.