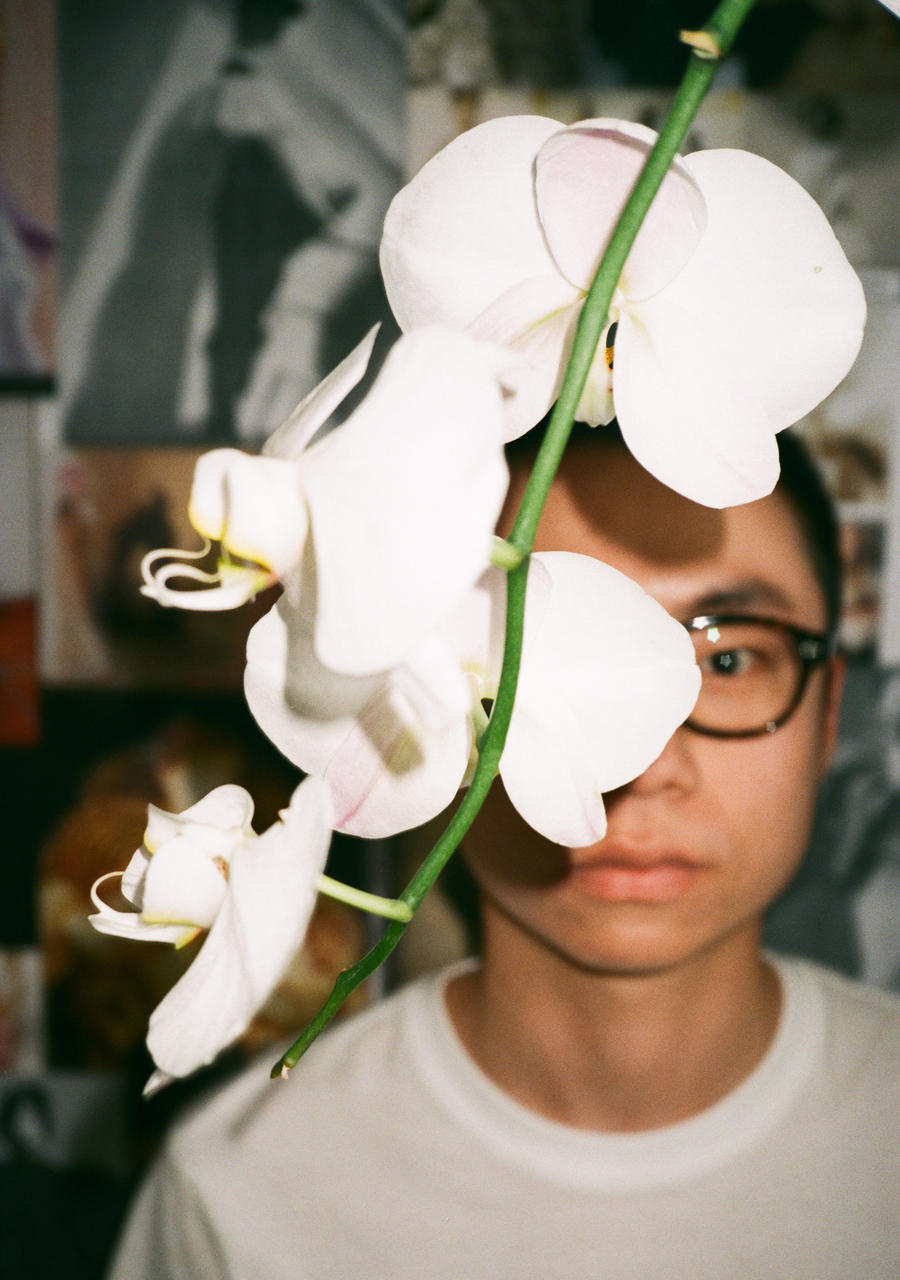 NEW WAVE CREATORS: MING MA
The acclaimed young designer on his unique style and China's design scene
Words and photography by Bohan Qiu / Editorial assistant Raja Chin
In a world filled with sneakers, monogrammed tracksuits and fast-moving social media, elegance is often completely overlooked. There certainly aren't many new-gen designers starting out their labels with the intent to pursue a new elegance…
Enter Ming Ma.

This Chinese-born Central Saint Martins graduate references elements such as 19th-century gigot sleeves and 1920s gown silhouettes for his contemporary dressmaking. Through these elements, he crafts a globalised vision of elegance with the aim of transcending both Western and Eastern philosophies to express a completely new one all of his own.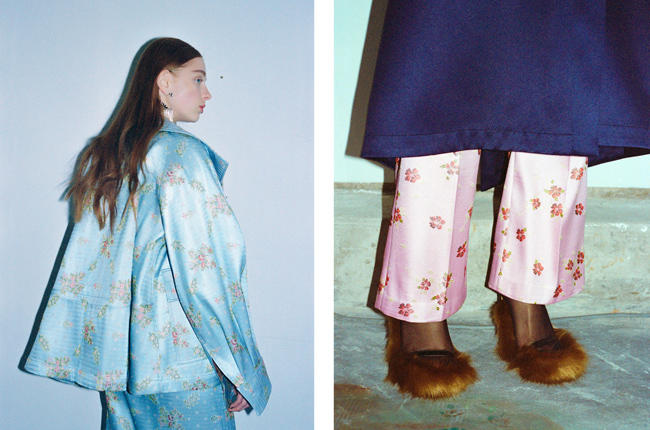 A self-proclaimed "control freak" at work who also admits to being a "carefree animal" off duty, Ma grew up in China during a time when it was only just beginning to open up to the rest of the world. Like many of his peers, he dropped out of his finance degree to instead pursue his dream — in his case, studying fashion at Central Saint Martins. Ming's lightbulb moment came after reading an interview with the late, legendary professor Louise Wilson. "I remember printing out and reading the full interview with Louise Wilson from Hint magazine very carefully. She was questioning and criticising everything, which was extremely refreshing for me. I wanted to understand how she trained all these incredible designers. You could just tell that she was someone who was extremely passionate."

Wilson was the course director of Central Saint Martins' MA in Fashion from 1992 until her death in 2014, and was known for nurturing various industry legends. Incidentally, Ming Ma won the Lane Crawford scholarship to attend the MA course at Central Saint Martins. Phoebe Philo, Alexander McQueen, Christopher Kane and Jonathan Sanders are just a few of those who emerged from under her wing. Wilson passed away not long after Ming was accepted into the MA programme, but Ming speaks highly of her as his mentor and inspiration from even before entering Central Saint Martins. He expresses gratitude to have had the opportunity to be under her tutelage, and feels her influence will continue to be a blessing for his career and process.

In a time where society continues to explore and redefine femininity, Ma has emerged with his own very personal and contemporary angle. "I've always liked to observe women. Growing up with three female cousins definitely contributed to that. Elegance is an expression of beauty, and my inspiration is deeply rooted in the female figures around me. She can be curious and adventurous — much like my dear friend and designer Angel Chen — or she can be subtle and uncompromising. The definition of femininity today has become extremely diversified."
Ma debuted his first collection for SS19 at Shanghai Fashion Week, and it was there that he became a breakout star through Labelhood, the fashion incubation programme that champions Chinese design. His SS19 collection enlightened the industry with its hero looks, which mashed ball gown silhouettes with casual wear and sporty elements, and it was Ma's light-touch elegance and empowering feminine themes that prompted Lane Crawford to became a stockist out of the gate.

For Ma's sophomore AW19 collection, he reinforced his ideas with even more dramatic shapes, taking 18th-century dressmaking and transforming it with modern East-meets-West aesthetics, all drenched in bold colours. "Colour is the first thing that catches my eye in any garment. It's a way of expressing my mood and emotions, and it's my positivity I want to convey to my customers."

The AW19 collection drew inspiration from a wide variety of elements, ranging from 20th-century Austrian designer Emilie Flöge's bell-shaped gowns to mid-century Chinese painter Sanyu's vibrant and simplistic brushwork.

"I was always good at creating 3D work, and studying a garment from every angle to make sure of the shape and draping are interesting. I start with a very abstract sketch, and develop dresses through fittings and adjustments."

Another unusual part of Ma's DNA is the unique combination of Chinese elements hidden inside Western dressmaking techniques, which come from his deep interest in jacquards, prints and dressmaking in general. On the runway this translates into Oriental florals that can be seen through elements like a sports bra worn outside an 18th-century day dress, or turned into an oversized blouson jacket.

This concept of collision is key to contemporary Chinese design as a whole, and is embedded in Ma's design philosophies. Traditionally, fabrics like taffeta or duchess satin are used for fine dressmaking, but Ma puts them to work as a four-pocket jacket, for example. At the same time, he uses humbler materials such as nylon and polyester for couture-shaped evening gowns. "I like to break the rules," he says. "I try to perfect the Western silhouette by cutting and combining it with Eastern fabrics. This is something that's rooted within Chinese designers. It's all about how we merge the elements and turn them into a new culture."
After his studies, Ma came home to a country that was even more open-minded than before, and where everything continued to move at an increasing pace. Personally, he is close to many of the designers that studied with him in London during the same period, and this close-knit creative circle has helped to spark a supportive community that's pushing Chinese fashion forward at astonishing speeds. "The current state of Chinese fashion is exceeding our expectations and growing at a skyrocketing rate. For independent designers, it's a land of opportunity," he observes. Not only are Chinese designers able to receive substantial domestic support from media, celebrities and consumers, but they can also collectively make a bigger splash as a group in the global arena. "When I was in the UK, the local industry would support their designers, photographers and stylists," says the designer. "The same thing is happening in China, and we're all friends spread across supply chains, media and all sorts of sectors. We're not as lonely as when we were in the UK."