Mummy Dearest
We ask two women to share their memorable maternal stories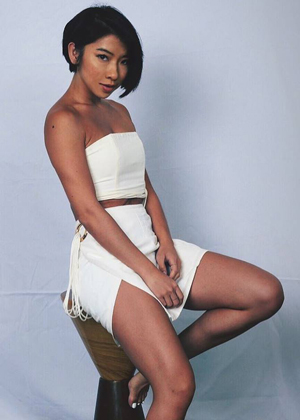 Kaona, singer-songwriter at One One Collective
What's your fondest memory of your mother?
After she retired, she started doing a lot of Cantonese opera performances. One time, she dropped into a full split. The whole theatre was shocked. She was 61 years old. My mum is a super woman!
What do you love most about her?
Her humour. She says the most ridiculous things, and although my cousins and I roll our eyes at her 'mum jokes', we secretly really love them.
What are some of the challenges you've faced and how did you overcome them?
Our relationship used to be so shallow. Our calls wouldn't last over a minute and they were always logistical. She was very strict with me and used to scold me a lot. But I eventually understood that the distance between us comes from my need to be right. On the surface, I pretended to be a good daughter, when in fact, I constantly did things that sabotaged my own life in order to get back at her for being so strict.
It was detrimental and really impacted our relationship. Once I saw what I was doing, I apologised. I also understood that behind all the strictness and scolding was an immense amount of love for me, which I was unwilling to get. But I get it now.
My commitment to my mum is for her to have a great life, and for me to be a loving daughter. I recreated our relationship from there. Now we take long walks together. My mum is my absolute hero for beating cancer, for raising me and my sister by herself after my dad passed away, and never letting us worry for a single day. I'm very, very happy about the connection we have now, and I'm never letting that go!
What does Mother's Day mean for you?
It means a whole lot. My whole family is filled with amazing, powerful mothers, and my grandmother in particular is the glue that keeps everyone together. She's my role model and my favourite human being. It's really lovely to be able to honour all of them!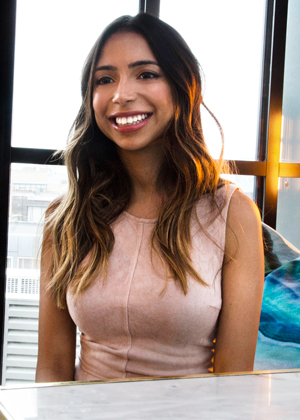 Trishna Daswaney, beauty entrepreneur
Why did you decide to launch your own company?
I was bullied for my appearance growing up, and I used makeup to make myself feel better. This impacted and helped shape who I am today, and I wanted to create that same change for other people, so I started Kohl Kreatives as a non-profit organisation designed to empower people through makeup. We run free workshops for the transgender and cancer care communities, and in late 2018 we were the first to create patented beauty tools designed to support people with motor disabilities.
How did your mother become your business mentor?
At the risk of sounding cliché, the first place that I looked for a mentor was my own home. Coming from a family of entrepreneurs it seemed silly to look elsewhere, and although I was resistant about my mentor being 'too close to home', it was an amazing idea. Despite my degree in business and extensive knowledge in certain areas I realised we all have our gaps, and if you can get the help and expertise from those who have done it before why not!
I think you need to look for compatibility, and someone who isn't afraid to push you, but ultimately someone you trust. Trust is so crucial in any relationship, especially when it's something as dear to you as your business.
What do you appreciate most about your mother as mentor?
Honesty, transparency and belief in my wild ideas. Some people try and curb the creativity, particularly in business, but I was always guided to use it to propel myself and embrace my wild ideas.
It sounds silly because of course my mum is my mum, but when it comes to business that relationship evolves. I'm very competitive, but there is something special in being able to support each other as women. I feel like with men in powerful positions there's always been a sense of camaraderie, so it's about time that we have that with women!