Luxury takes time. To create a true moment of luxurious discovery, it has taken hours, years, even generations to craft. Here at Lane Crawford, we present to you the One of a Kind – A Bespoke Season. You are invited to join us this season to discover a curation of luxurious pieces, a roster of one-of-a-kind events, and moments custom tailored for you.
For the launch of the One of a Kind Bespoke Season, our buying teams travelled the world to ateliers, showrooms, and even journeyed through archives to make way for a new world of luxury. We also brought together a presentation of pieces from artisans skilled in old world techniques, legacy family businesses infusing passion and heritage, designer's obsessive on creativity, and the pride of the craftsman in their mastery.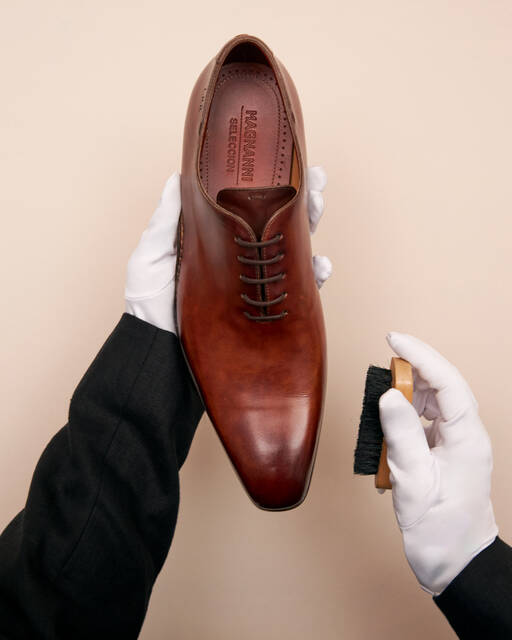 Step into the rich world of Magnanni, where their handcrafted footwear serves as a testament to exquisite artisanship, telling a story stitched with threads of tradition as each generation daringly fills the shoes of the last. Embodied in every seam is the Magnanni legacy, as they fuse the expertise of generational knowledge with modern needs and styles for the finest leather footwear.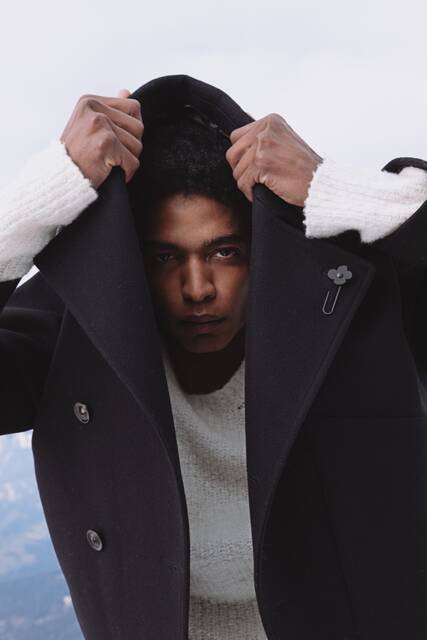 Lardini is a story of family, tradition, and innovation, intricately interwoven into the tapestry of sartorial elegance. The brand embraces old-school manufacturing techniques, a cherished legacy passed down through generations and preserved in every collection to this day. Each garment reflects a vision drawn from history, where these time-honoured practices dovetail beautifully with continuous innovation.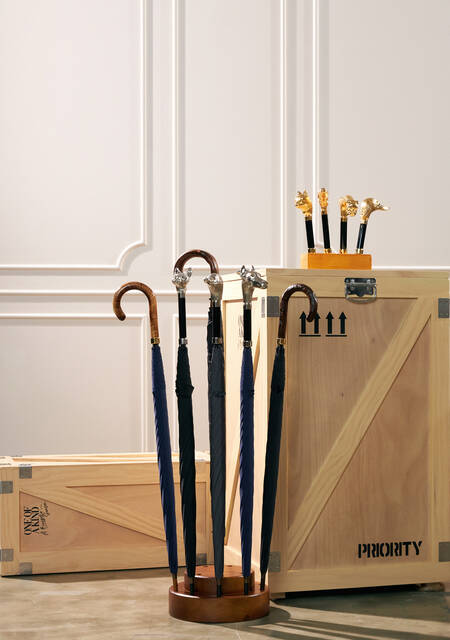 Delight in the distinct charm of Fox Umbrellas, meticulously handcrafted pieces that have stood against the rain for over 150 years. Opening a shield against the elements unfurls a legacy, a story of generational knowledge and timeless artisanship. Echoing the ethos of the Bespoke Season, the collections and services of Fox Umbrella marry longstanding heritage with modern design.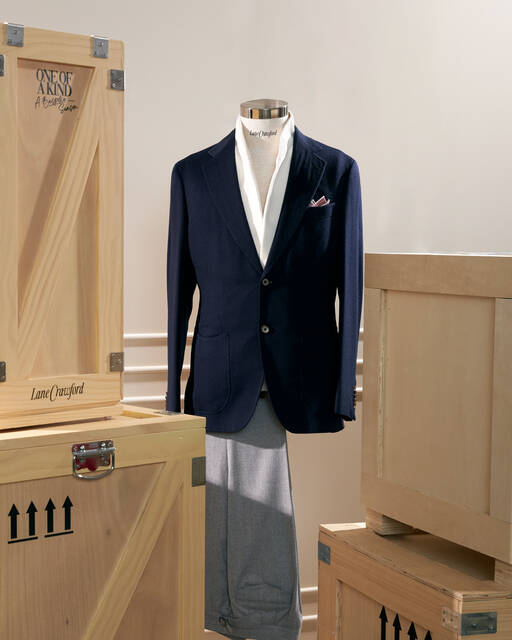 Immerse in the realm of luxury with Magnus & Novus, an emblem of the distinguished art of meticulous handwork. Each bespoke piece, resulting from over 5,000 intricate hand stitches and upwards of 50 laborious hours, represents the best of sartorial craftsmanship. Tailored to exacting specifications, the discerning gentleman experiences the embodiment of bespoke.
Shop our curated edit of men's suiting below.