LOVE YOU, MUM!
A timely tribute
As we move from the warming days of late spring towards Mother's Day, our staff are taking a moment to reflect and reminisce about the very special women in their lives.
Reichen Mak, Menswear Buyer
My mum has a very simple style that's never overdone. One item that she treasures very much is a silk foulard that I bought for her when I was a student in Europe. She has always believed a foulard is one of the most versatile and elegant accessories you can have; it can easily be worn as a headband, a neck scarf or even a belt. Even though this silk foulard is very worn, she still takes it out from time to time, and always finds innovative ways to incorporate it into her looks. I am thankful for my mum's inspirational style; it's because of her that I learnt the importance of being true to my own style and how to incorporate much loved items into new looks. She also taught me to wear anything and everything with confidence. Love you, Mum!

— Reichen Mak, Menswear Buyer
Jessica Turner, Marketing Assistant
A piece of clothing that makes me think of Mum is a blue oversized jumper – aptly called 'the pregnancy jumper'. It was discovered one drizzly Hong Kong winter while I was rifling through her drawers to find something cosy. The gem of a jumper was met with, "Where did you get that? I wore that when I was pregnant with you guys." This washed-out, navy blue ribbed jumper is perfect in length; suitably oversized to chuck on over shorts or a dress if there's a chill in the air. It has a softness to it that's hard to find in a jumper unless you've had it for years; one that also holds the memory of a big warm hug whenever you need it — especially when Mum isn't around. It reminds me of her smile whenever she sees her kids wearing her clothes, a facial expression that tells me I will never get into too much trouble for venturing into her wardrobe. The jumper is a token of home, and possesses a feeling of familial comfort no matter the distance between us. Clearly the sentiment is shared — my little sister has since stolen it, so neither Mum nor I will be seeing it again.

— Jessica Turner, Marketing Assistant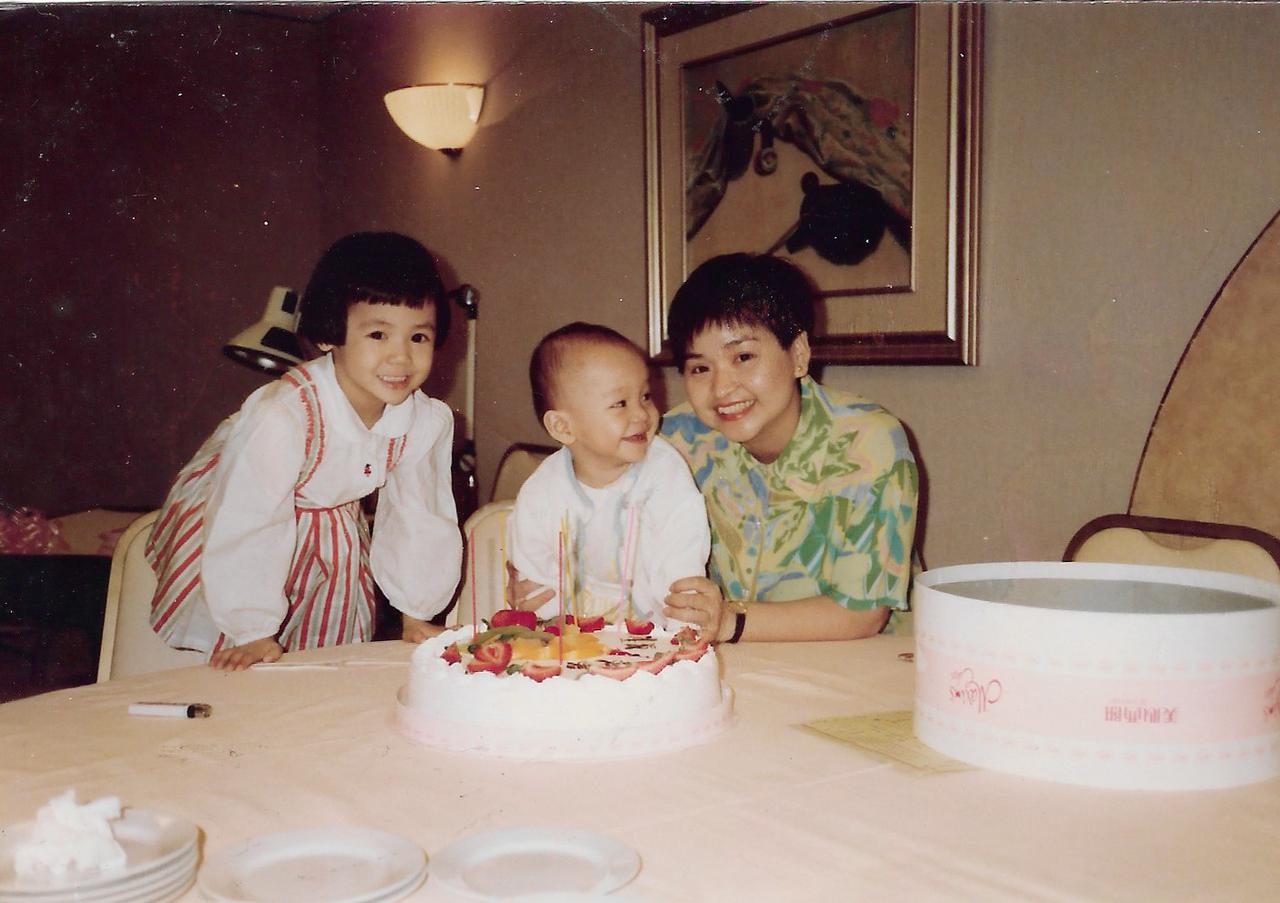 Fiona Wong, Public Relations and Marketing Communications Manager
Sunday afternoons were reserved for brunch and shopping. My brother and I would browse and rummage through books and toys at Ocean Terminal; if we achieved good scores at school, we'd get to bring home a piece or two. Sundays were shopping days for Mum too; she loves the collection of china and homewares at Lane Crawford, and always tries to show us pieces that fascinate her.

One Sunday as a child, my brother and I grew restless — antsy to get home with our new toys — during Mum's homeware-browsing time at Lane Crawford. Mum, as graceful as ever, decided to end her search early and head home with us. Unfortunately, I was so upset by that point that I walked out of the store… and head-first into a glass door. Inconsolable now with a big red bump on my forehead, Mum tried to comfort me but explained how she also wanted time with the things she likes on Sundays. Thank you Mum for being so patient throughout the years. I LOVE YOU and Happy Mother's Day!

— Fiona Wong, Public Relations and Marketing Communications Manager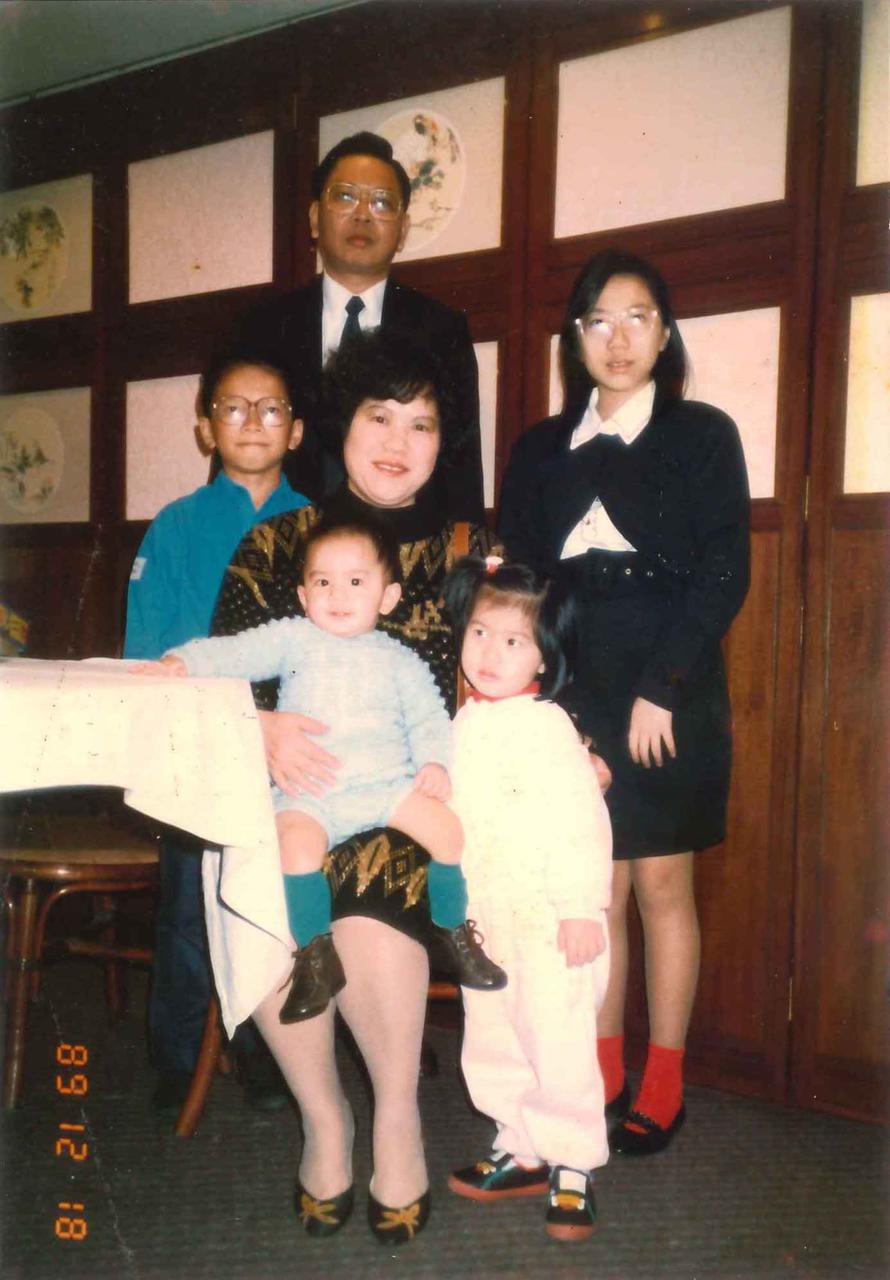 Anson Ng, Compensation and Benefits Executive
My mum has always had a timeless style. She loves to dress in denim and sneakers, and carry a pastel handbag over the shoulder or tucked under the arm like a clutch. Even if her bag isn't that big, it's like a magician's hat! She can always pull whatever we needed out of it, be it tissues, a change of clothes, an umbrella, a bottle of water, medicine, lipstick or her wallet. In it was always a photo of us kids.

Mum, thank you for everything. We may not say it often, but appreciate all you have done and all you have given up for us. Please take better care of yourself and stay healthy. Don't worry about us kids, it's our turn now to take care of you. We love you!

— Anson Ng, Compensation and Benefits Executive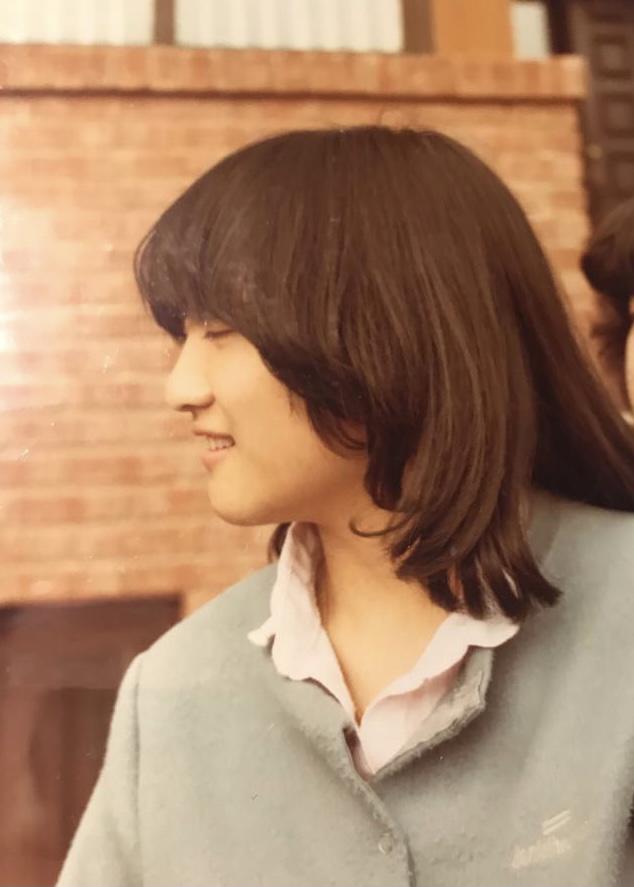 Jacqueline Chiu, Content Assistant
As a young girl, I was always envious of my mum's perfume collection. She had a gorgeous old Hollywood vanity table with ornate perfume bottles neatly laid out in a row. My favourite was a vintage glass bottle with a frosted dove stopper. No matter how many times I got into trouble for playing with her scents, I'd always secretly come back and give myself a couple of spritzes; pretending to get dressed up for work as Mum did in the mornings.

I don't say it often enough but thank you for everything, Mum. You've always been the person I look up to and hope to be like someday. Thank you for your unwavering support and guidance, especially when I wasn't the easiest child to parent. (P.S. May I have that perfume bottle now?)

— Jacqueline Chiu, Content Assistant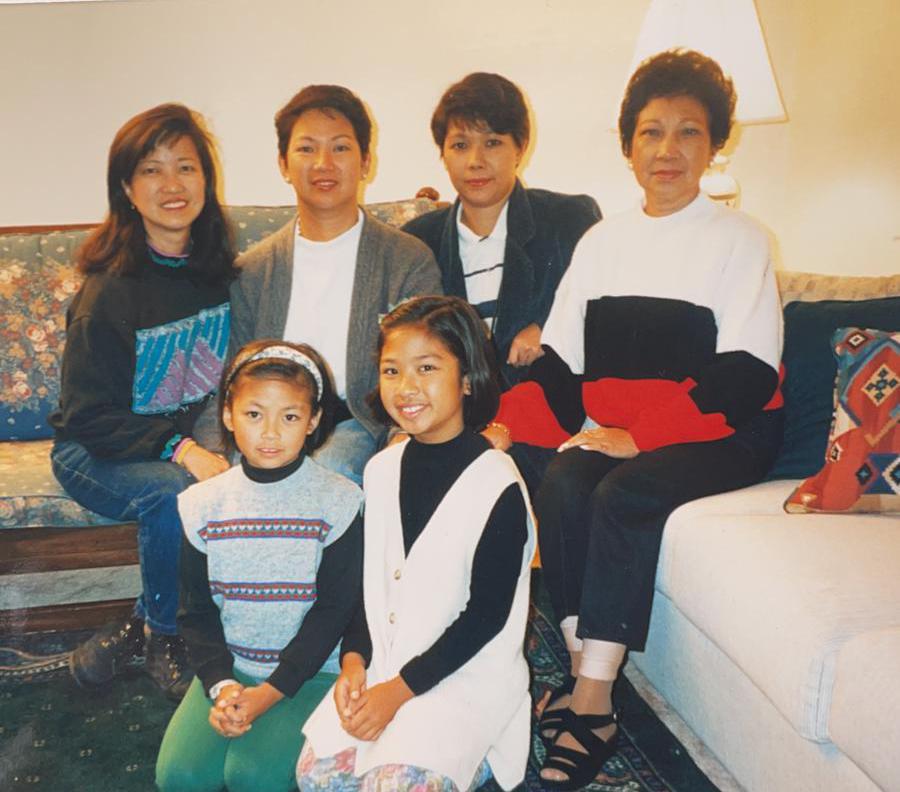 Christel Escosa, Head of Content
My mum has never really been into fashion like that. If anything, I have, over the years, persuaded her to be more interested in the sort of clothing and accessories that she wears because — as I joke to her all the time — what's hers is also mine!

So if anything manages to turn my mother's head, it's usually a beautiful oversized vase that she can stick a plant in (I inherited her green thumb). But the piece or object that reminds me of my mother the most is an oval sapphire ring, set amongst diamonds that she used to wear a lot when I was little. Since her mother (my grandmother) loved jewellery, I've been handed down a few pieces over the years; some that I've lost, to my mother's eternal chagrin, and some I still wear to this day, to my mother's deep satisfaction. Even imagining the sapphire ring glinting on mum's hand evokes her scent in my mind! The ring for me captures my mother at a very particular moment in our lives; it brings to mind most strongly the image I have of her: deep, multi-faceted, proud and unflinching — and forever with a glint in her eye.

— Christel Escosa, Head of Content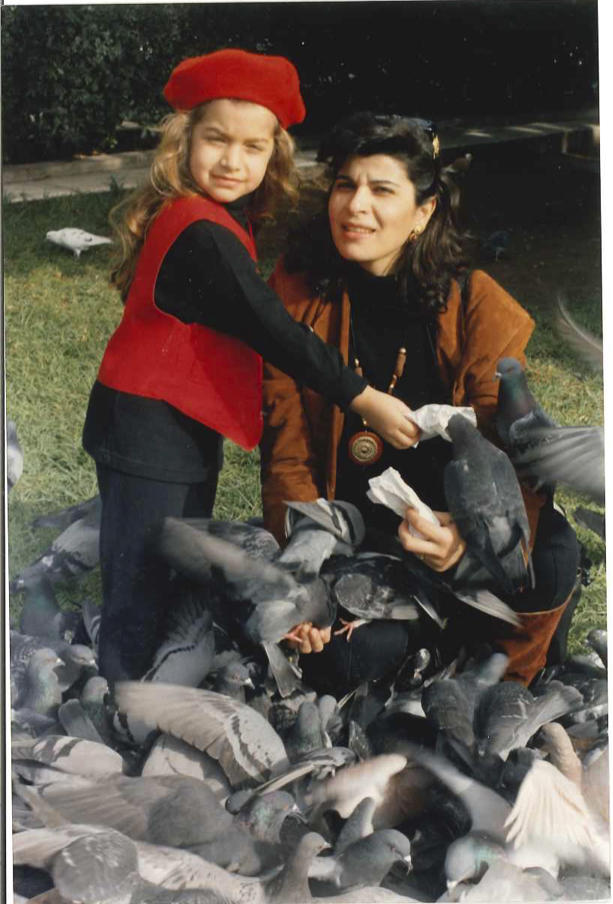 Sofia Makridi, Divisional Merchandise Manager
My mother takes pride in her collection and keeps her pieces in very good condition. Many of the things I've received from her are at least 30 to 40 years old, which has helped to nurture my obsession for all things vintage. She has Versace gowns from when Gianni Versace was still at the helm of the brand, with the materials preserved beautifully. I've inherited a Salvatore Ferragamo handbag my father gifted my mother on the day she learned of her pregnancy with me; I have it here with me in Hong Kong and it is one of my favourites. Her most cherished, however, is her Hermès handbag collection which I still cannot get a hold of!

Being the only child, I am very close to my mother. I talk to her at least twice a week, at a minimum of two hours each call. However, since she has been in lockdown in Greece, her stories revolve around her daily travels from the bedroom to the kitchen to the bathroom. I haven't seen her in such a long time and I miss her so much, be it her hug, her humour or our intimate conversations. My mother keeps reminding me of our special bond and relationship. Everyone else can call her by her name (Anastasia), but only I can call her Mum. Σ´αγαπώ μαμά μου (I love you mom in Greek)

— Sofia Makridi, Divisional Merchandise Manager