Johanna Ho's eco-system of creativity and community

We caught up with the designer to talk about empowering women
Not only is Johanna Ho the founder and designer behind pioneering fashion label Phvlo, but she is also the mastermind behind our 2019 Chinese New Year installations. Ho commissioned London-based artist Carmen Channers to design the visual display and partnered with philanthropic organisation Social Ventures Hong Kong to enlist underprivileged women in Sham Shui Po to create the installation from old, upcycled Lane Crawford shopping bags. The project encapsulates the values Ho holds for her brand: sustainability, creativity and collaboration.
What got you interested in sustainability in the first place?
I was signed by a very large company in Japan to license my own brand, Johanna Ho, and they opened 11 stores for me in Japan. Then one day I asked how clothes that aren't sold are treated, and to my astonishment and shock I was told that they usually end up in incinerators. That pretty much kickstarted my interest and journey in sustainability. That was a good 10 years ago, and that was also the time when I had my first child, so it got me thinking about the world we want to create for our next generation, based on all the things we are doing (and not doing) now for our planet.
What inspired you to create the Lane Crawford Chinese New Year installation ?
My main concern has always been closing the loop in fashion and approaching sustainability from all angles – including the people aspect. It has always been my utmost interest to connect those people and organisations who have similar mindsets and values. Hence working with Lane Crawford, Carmen Channers and Social Venture Hong Kong, which strives to offer work experience, skills enhancement, and family-friendly flexible working hours to women from underprivileged families in Sham Shui Po, was an inevitable choice for Phvlo.
What is it about artist Carmen Channers's work that led to a collaboration on this project?
I got connected to Carmen through Phvlo's very first project with Central Saint Martins in London, where participating students are asked to design a capsule for us – Carmen was one of the finalists. Like many Saint Martins students, Carmen is not only talented in fashion design but is pretty much an all-rounder; she is particularly strong in prints and illustrations and has had design experiences in store installations and window displays as well, hence we believe she is the perfect artist for this project.
Designing an aesthetically and functionally unique fashion collection is hard enough, let alone making sure it's sustainably produced. How did you go about doing it all at Phvlo?
It is all about doing a lot of research and studies into everything and everyone we work with. For us at Phvlo, not only do we work with responsible fabric producers, but we also partner with sample and production factories that care about their workers, as well as help provide training and jobs to the underprivileged. We also work with makeup artists and hair stylists who only use clean beauty products for all our photoshoots. It is also important for us to put the words and claims where our mouth is, and be as transparent as possible to those we work with.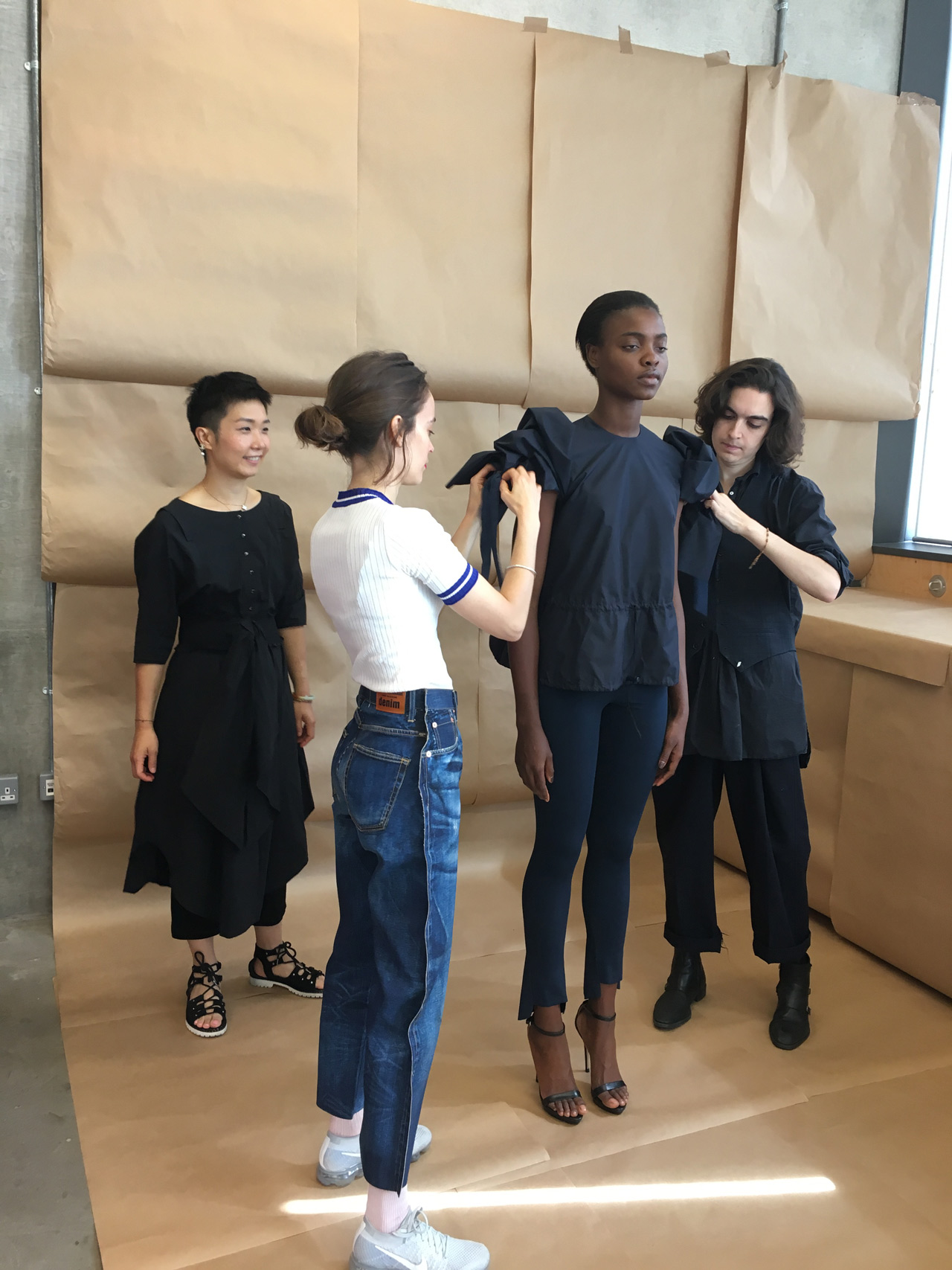 What has been the most rewarding thing about working on the Lane Crawford Chinese New Year installations?
Connecting the dots! From working with the underprivileged – providing them with rewarding jobs and proper wages in producing installation pieces – to creating these pieces from upcycling old Lane Crawford shopping bags. Through this project, not only were jobs provided, but the best and most rewarding part has been about empowering the women who felt like they don't have a role in society anymore and giving them a new sense of being and responsibilities. This experience was not only character-building but also an inspiration to many others, not to mention their own children, who feel so proud of their very capable and talented mothers.