How to:

Style The V-Zone

Why all eyes are on the most masculine silhouette

refining detail
When it comes to the finishing touches, all eyes are on the V-Zone: the prominent 'V' shape that your suit jacket makes when buttoned, which starts from the roll line from your lapel to the first button. Depending on whether you have a three or two-button suit or a shawl, peak or notched lapel, you will either have a shallow or deep 'V'.
Perfectly balanced suits have an exceptionally elegant shape which is enhanced with a 'V' that gives the garment a considered silhouette: shoulders are strong and masculine, sleeves perfectly pitched into a high, comfortable armhole, jackets are long and lean whilst lapels sweep across the chest to add a sense of stature and sophistication.
Why is this important? The V-Zone allows an additional element of differentiation and can be dressed up or down depending on the occasion. Trunk gives us five ideas on how to style yours.
Featuring Oliver Dann, Trunk ambassador / Photography by Jamie Ferguson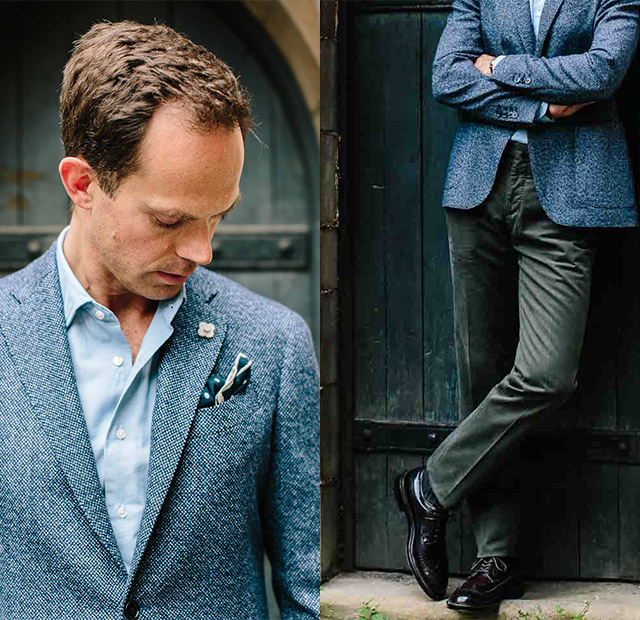 Keep it simple by playing with contrasting textures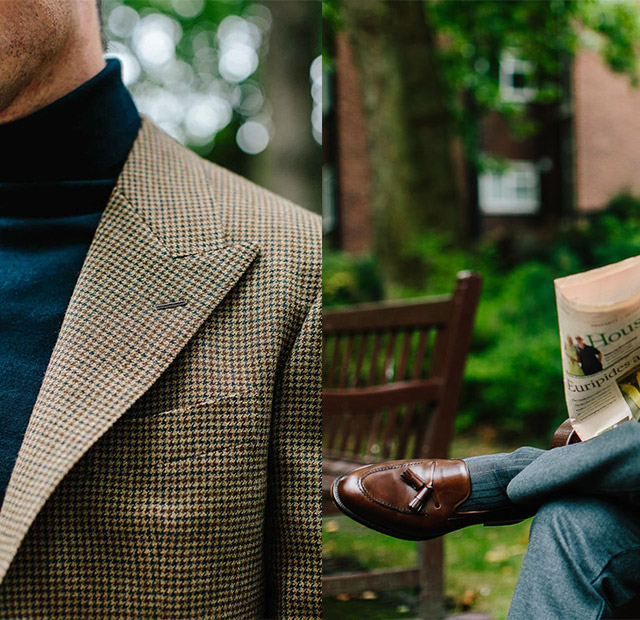 Let the houndstooth take centre stage by pairing it with a solid turtleneck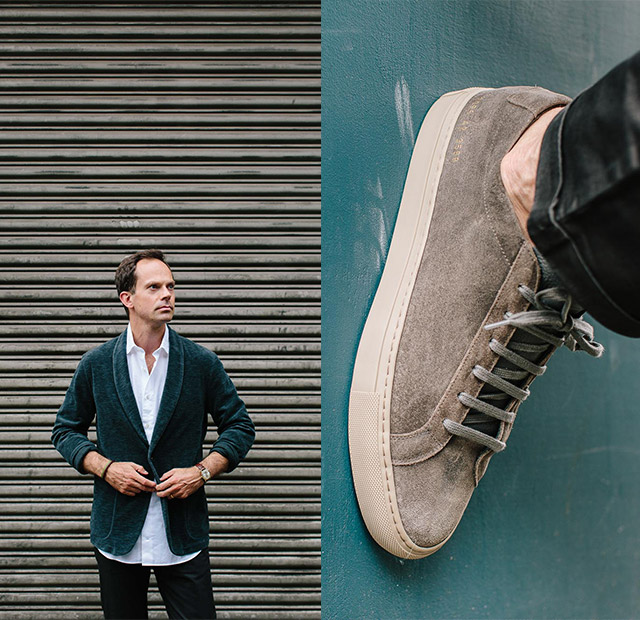 A crisp white shirt with a soft shawl-collared cardigan for casual days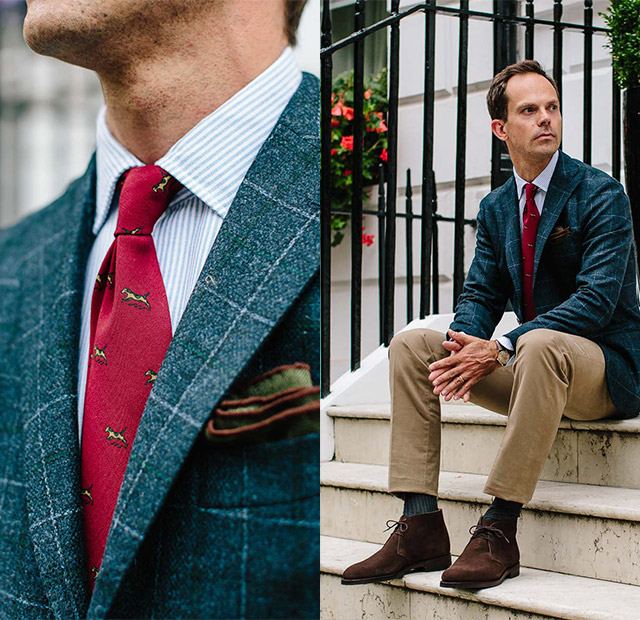 Playful yet refined: introduce colour and character with a classic hunting print tie and don't be afraid to mix stripes with checks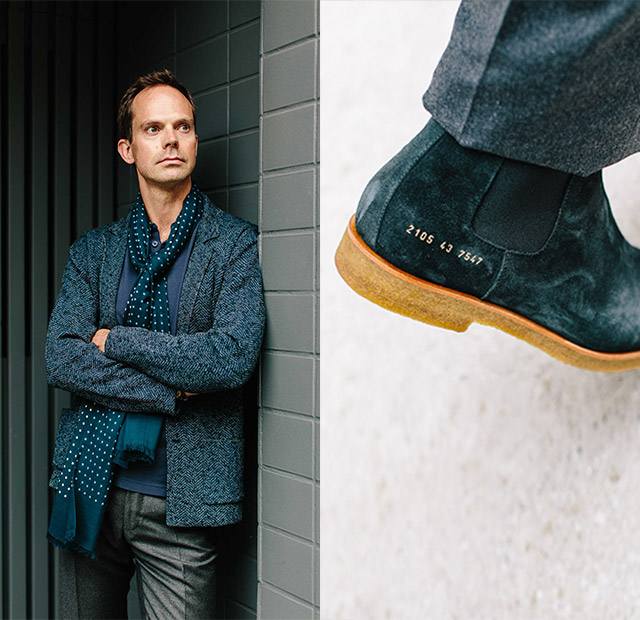 For tone-on-tone layering, play with textures and a polka dot print accent scarf