Flower Power

Carmen Channers on creativity, sustainability and the inspiration behind our festive displays
Working alongside pioneering fashion label Phvlo, artist, fashion designer and recipient of Lane Crawford's full scholarship grant for Central Saint Martins's MA Fashion program Carmen Channers is the creative force behind our vibrant Chinese New Year installations. The hanging sculptures of red paper cherry blossoms are upcycled from old Lane Crawford shopping bags and have been handmade by underprivileged ladies in Sham Shui Po, in conjunction with impact purpose organisation Social Ventures Hong Kong. We caught up with Kuala Lumpur-based artist to find out more about her inspirations behind the project.
How did you come up with the design for the Lunar New Year display?
I thought about the qualities of the Chinese New Year: its strong, vibrant spirit of coming together, along with the symbolic cherry blossom flower that signals a new year and new beginnings. The circles [in the design] represent the moons and suns that have risen and set before our eyes, its wholesomeness present as we experience the cyclic nature of time and change.
I was also quite taken with the idea of falling cherry blossoms. There's something very elegant and theatrical about such a simple act.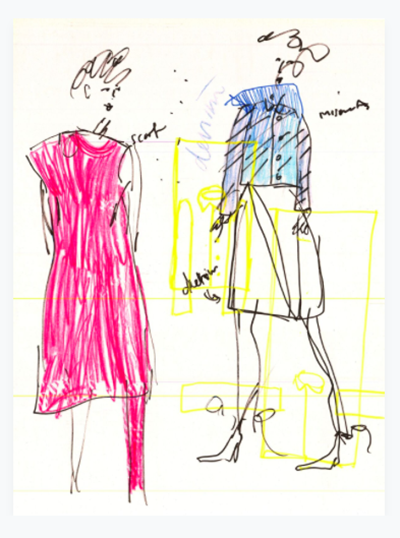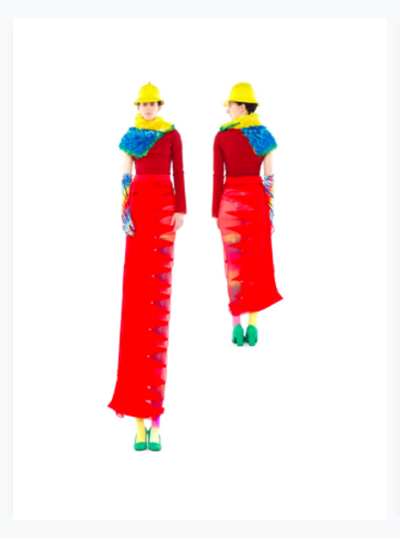 Sustainability is a big emphasis in this project — both on the social and environmental end. What does sustainability mean to you?
Sustainability is something that is important to me and my work. It's not necessarily central to my concepts, though it is something I always take into consideration quite naturally. I care about the world and about people, and it's about being conscious of one's impact when creating and making. "Sustainable" is such a strange word in a way, but it's something we can all so easily practice in the industry, be it reconsidering packaging, marketing, manufacturing processes, reusing, recycling etc. It's a really rewarding feeling to know that you've made an effort to make a difference, no matter how big or small.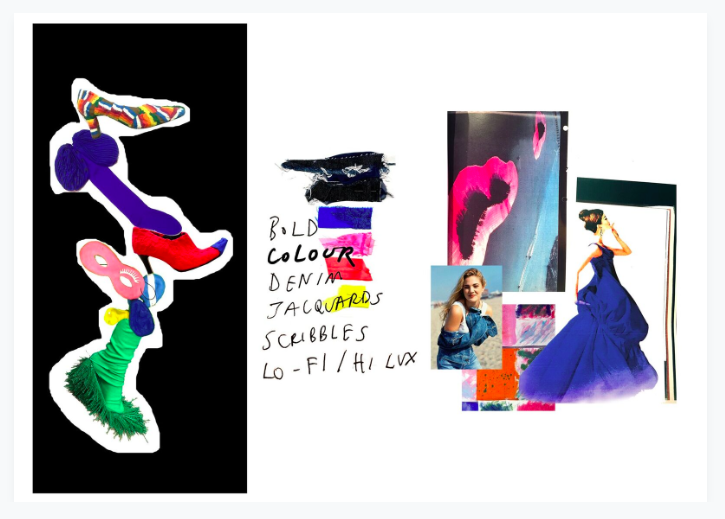 Were you always creative growing up?
I was always creative growing up but not more so than any other child my age. I was by no means a prodigy, but I have relatively creative parents and had a fabulous art teacher in secondary school who was very encouraging.
Growing up in Kuala Lumpur and Hong Kong, the cultures I was immersed in both physically, emotionally and mentally have been very vivid, boisterous and creatively influential too. All of it has really shaped who I am, as well as the attitude in which I run my creative practice.
What inspires you as an artist?
Colour, craft, kitsch, emotion, attitude, humour.
Pave the way for sustainable living this Chinese New Year, by decorating your space with our curated selection of home décor.