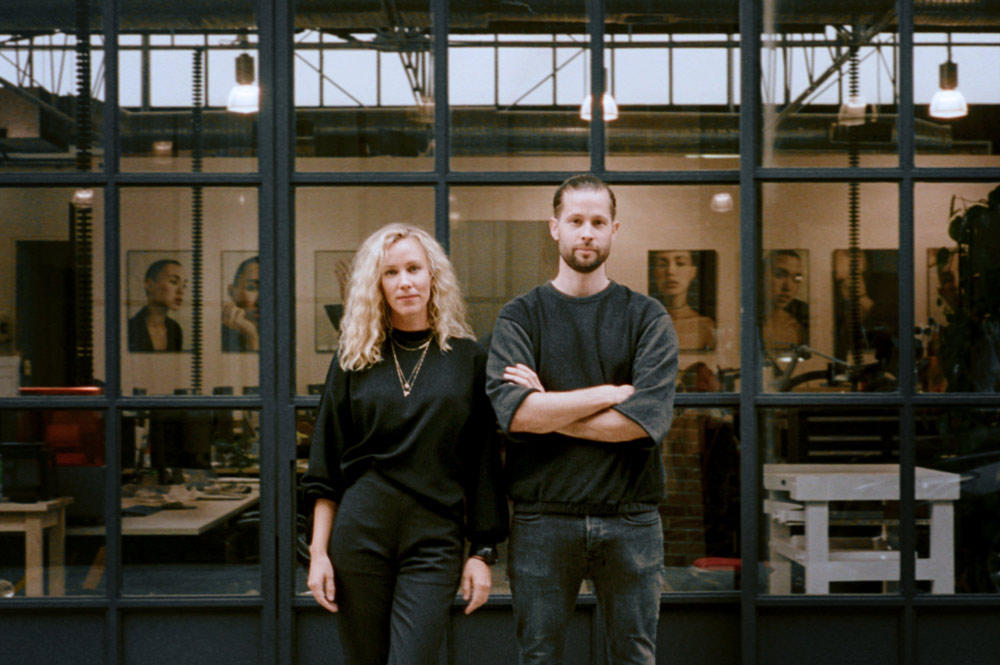 Sarah Gittoes and Robert Sebastian Grynkofki offer effortless, organic and beautiful stackable forms by way of their contemporary jewellery label SARAH & SEBASTIAN. Here, Lane Crawford covers three topics with the Sydney-based creative duo.
On finding inspiration…
Robert: "I think living in Australia, we're surrounded by such unique natural beauty it's almost impossible for it to not end up influencing our designs. Our ROSA collection was inspired by the rose, but I find even if the collection's inspiration isn't directly inspired by nature, the silhouettes tend to take on an intrinsically organic form."
Sarah: "The depths of the ocean are a constant source of inspiration for me — there's always something unique and awe-inspiring to see, even in the simplest of structures or textures. While diving — a passion of mine — I witnessed broken pottery scattered all over the seabed, which ended up inspiring the disc forms in our latest collection, RELIC."
On their artisanal process…
Robert: "We have eight full-time jewellers working in our Sydney studio, handcrafting every piece to order. We love pushing boundaries in terms of innovation, so it can take months to reach the stage where it's viable to produce. Production timing also varies significantly, with some pieces being quite quick; others, if they feature hundreds of diamonds to be set, can take our master jewellers hours."
Sarah: "Through our travels we've seen some of the conditions that jewellery can be manufactured in, so we're proud to have a beautiful Sydney studio where we work closely with our artisan jewellers to produce ethical jewellery. As well as responsibly sourced stones and precious metals, most of our gold is sourced locally and reclaimed."
On jewellery wardrobe mainstays…
Robert: "We're both quite minimalistic and relaxed in our personal style, and repeatedly wear several pieces that have become ingrained in our everyday. I have two of our Chamfer men's rings that I wear, one in silver and one in gold, and I also wear my Sagittarius zodiac chain every day."
Sarah: "I live in a few core chains which I never take off, and I have a series of rings and earrings on rotation. Ironically enough I don't own that many pieces, as I'm always creating new pieces and wearing them to see how they feel on."
Lane Crawford invites you to meet Sarah Gittoes and Robert Sebastian Grynkofki and celebrate the launch of their latest collection in Asia on Wednesday May 8, between 6:00pm to 8:00pm, at Lane Crawford ifc mall.