Fashion Throwback
The Double Waistband and Tailored Cargo Trend
90s fashion has gone from a runway trend of recent years to bona fide wardrobe staples. The revival continues at the hands of designers, trendsetters and celebrities, who are serving up nostalgic styles with the trending double waistband and tailored cargo. If you're daunted by the idea of sporting the 90s style a second time around, fear not! Read on to learn more about the fresh take on the two trends.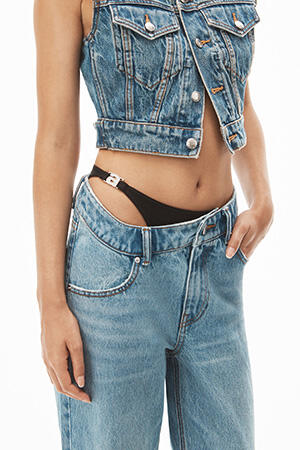 Double the Waistband,
Double the Fun
Not the biggest fan of the return of low-rise jeans? Probably the solution is to double up with the high-waisted trend. Inject a modern twist to your summer wardrobe staples with the double waistband style, whether it's in the form of jeans, shorts or skirts. A fail-proof way to style the piece is to pair it with a cropped tee and leather jacket to allow the eccentric piece to steal the spotlight!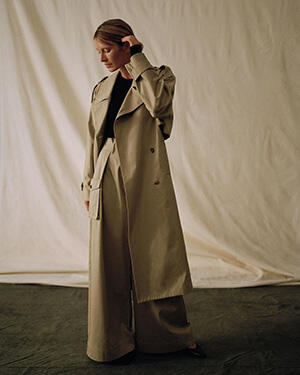 90s Noughties Tailored Utility Styling
Not your typical off-duty baggy cargo trousers, the tailored iteration sits at the more polished and formal fitting end, offering a soft tailored look to your summer ensembles. Go bold by snapping on a high-cut jumpsuit under a pair of baggy cargo pants and match it with a blazer to make a truly chic statement. You can also experiment with bright statement colours that contrast generously against these utilitarian pants.
Shop our edit of double waistband and tailored cargo staples below.