Fall In Love With Frette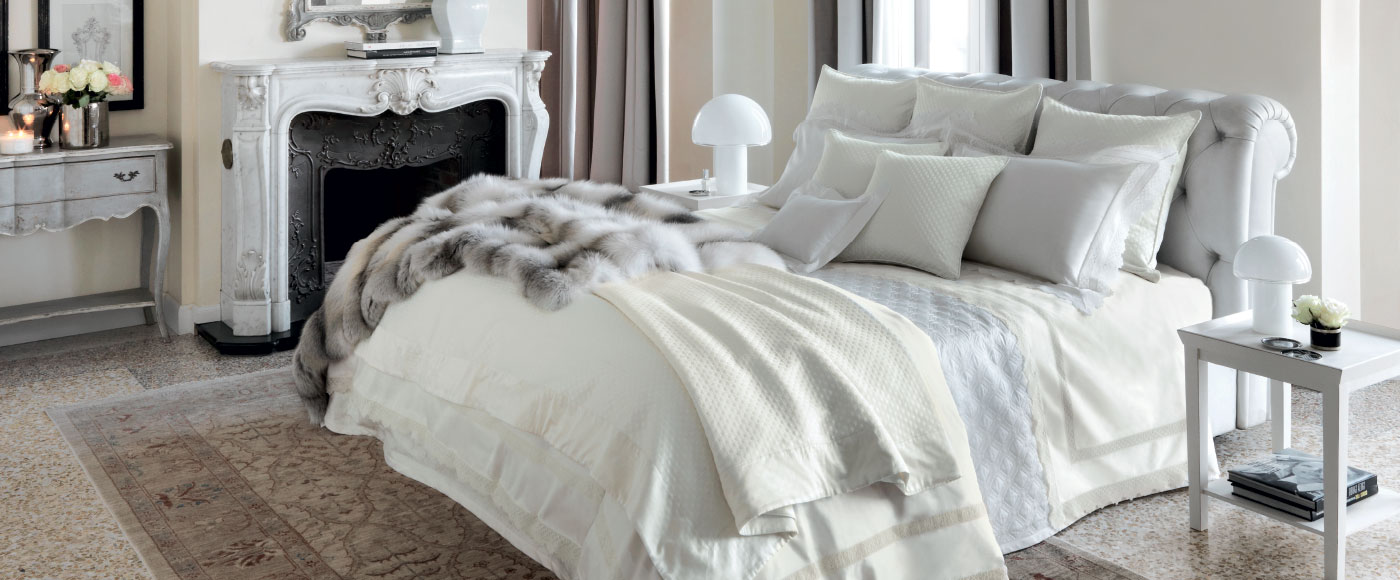 Everyday luxuries are those essential things that elevate an experience from the norm, and often, the things we consume in private are the true marker of our tastes – delicious artisan foods, an evocative scented candle and meaningful artwork. Great bed linen exceeds this desire, making one of the most intimate luxuries, our sleep, even more pleasurable. And Frette bedding really should come with a warning, as once you've slept in these sheets, nothing else compares.
Founded in the 1860s, Frette supplied linens to luxury hotels and royalty around the world from the very beginning, and today the house continues this legacy, adding a modern touch to collections that ensures it's the focal point in even the most contemporary setting.
The company's new brand director, Andrea Warden, has worked at the highest calibre of homeware companies, from British firm Heal's to luxury stalwart Harrods, but fell in love with the company at first sight… or should that be sleep. "The first night I slept in Frette sateen, the next morning I said, 'I never want to sleep in anything else,'" she admits. And her focus is to ensure Frette is as timeless for the next century as it has been in the last. She says, "We are constantly looking at ways to innovate our weaving and embellishment but never in sacrificing the quality."
The stresses of modern-day life mean that many people struggle to get a good night's sleep, so Frette makes the bedroom a sanctuary.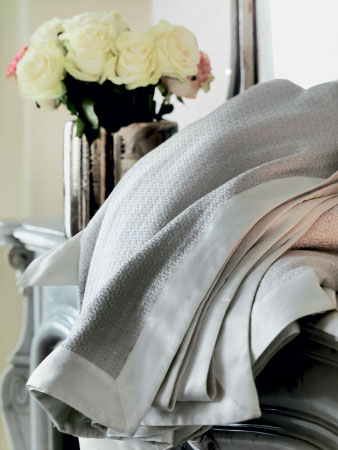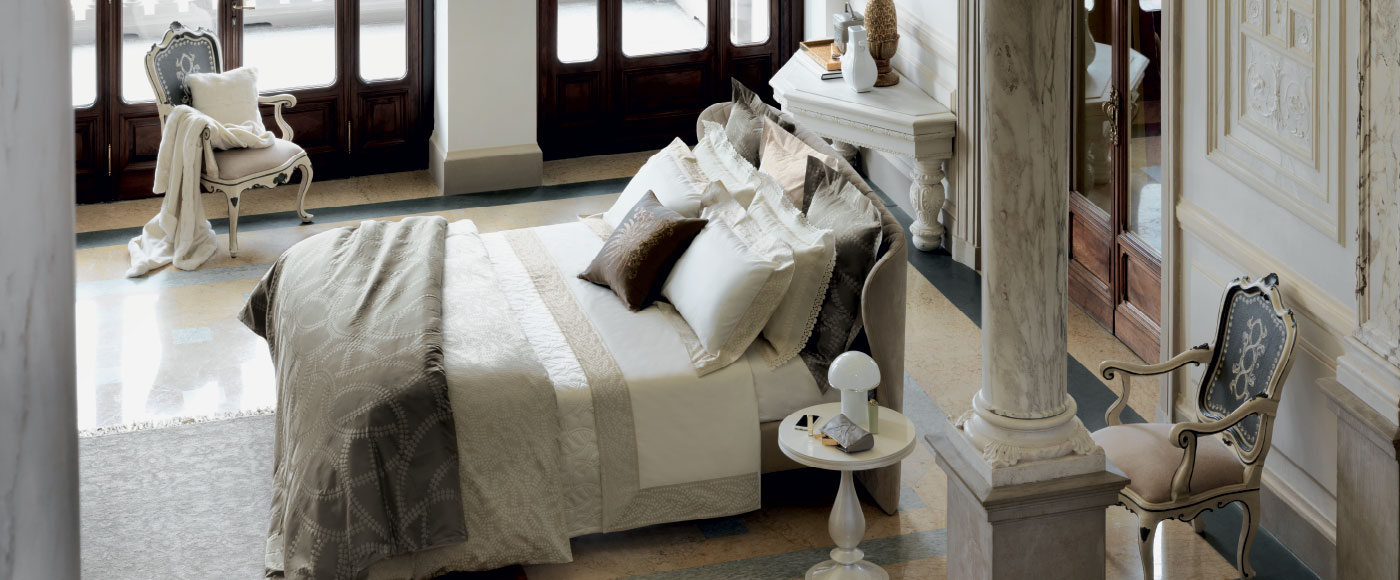 Percale is a plain-weave fabric, meaning that the warp and the weft threads cross over and under each other one at a time. The threads are tightly woven, which results in a fine texture and finish. Sateen sheets, meanwhile, have a luxurious look and feel, made in a satin weave in which warp threads interlace with filling threads, resulting in a lustrous, smooth-faced, durable fabric. "Take time to feel the fabric when you make your choice," Warden adds.
While you might think the only way to dress a bed is with pillows and throws, Warden is always on the lookout for the next trend: "We are looking at different ways to layer the bed," she says. "Plain simple white sets with truly dramatic light quilts, runners and shams, to highly elaborate designs where the bed is built up with many pieces."
Set upon marshmallowy pillows and duvets, these eye-catching, soft-as-butter sheets will have you making every excuse to hit the snooze button.

Frette

Doppio Ajour king size duvet set

US$2,000

JBL143

Sold Out

Frette

Doppio Ajour queen size duvet set

US$1,420

QOW489

Sold Out

Frette

Doppio Ajour king size duvet set

US$2,000

OHU822

Sold Out

Frette

Doppio Ajour standard sham

US$230

RRI538

Sold Out

Frette

Doppio Ajour standard sham

US$230

WWH472

Sold Out

Frette

Cortina Luxe down duvet

US$3,225

KRJ643

Sold Out

Frette

Villa warm silk duvet filler

US$3,485

GGL131

Sold Out