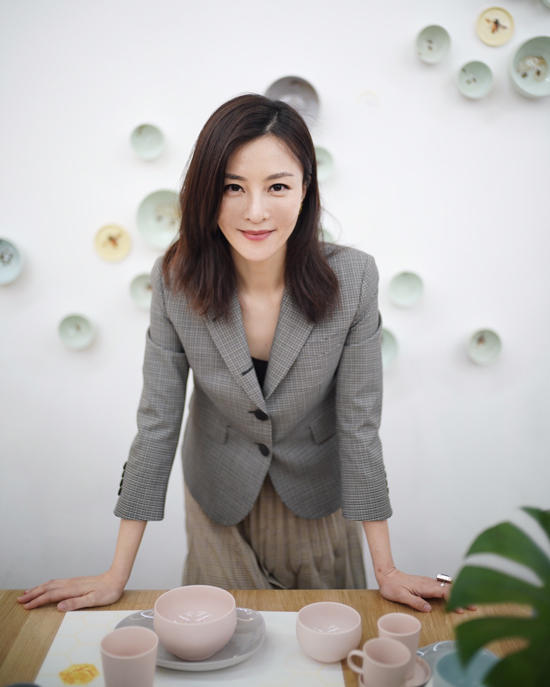 Liu Zi is best known as one of China's top TV actresses, currently starring in 少年派 (Growing Pain). But eagle-eyed fans may have spotted the show's sinuous and striking handcrafted tableware, which is actually designed by Liu herself.

An idyllic childhood in gorgeous Guizhou set the stage for the young Liu to follow her creative passion. "I was surrounded by Guizhou's mountains and nature, so I grew up unrestrained. My grandmother graduated from Sichuan Fine Arts Institute and my father is good at carving, so maybe I inherited a design gene," she says.

Liu's early work in the design field involved being an agent for foreign furniture brands while working as an actress. "In 2008, I brought Italian furniture brand Kartell to Beijing. Their bold shapes, brilliant colours and unique plastic materials, especially the long-lasting texture, deeply affected me. But while I like the brand's ideas and characteristics, I couldn't express my own spirit, so I wanted to make products with my own DNA," she says.

Following this, she enrolled at the renowned Tsinghua Academy of Fine Arts, learning to work with clay before launching her namesake ceramics brand ZI. "I found that clay was so malleable and natural, and I like to use natural materials because handcraft is closely related to human emotion. I hope design can find a way to identify true emotional connections between people," she says. And the brand name was a reflection of this philosophy. "I named the brand 'ZI'because Z is the last letter in the English alphabet, and I is me. ZI means finding the ultimate self."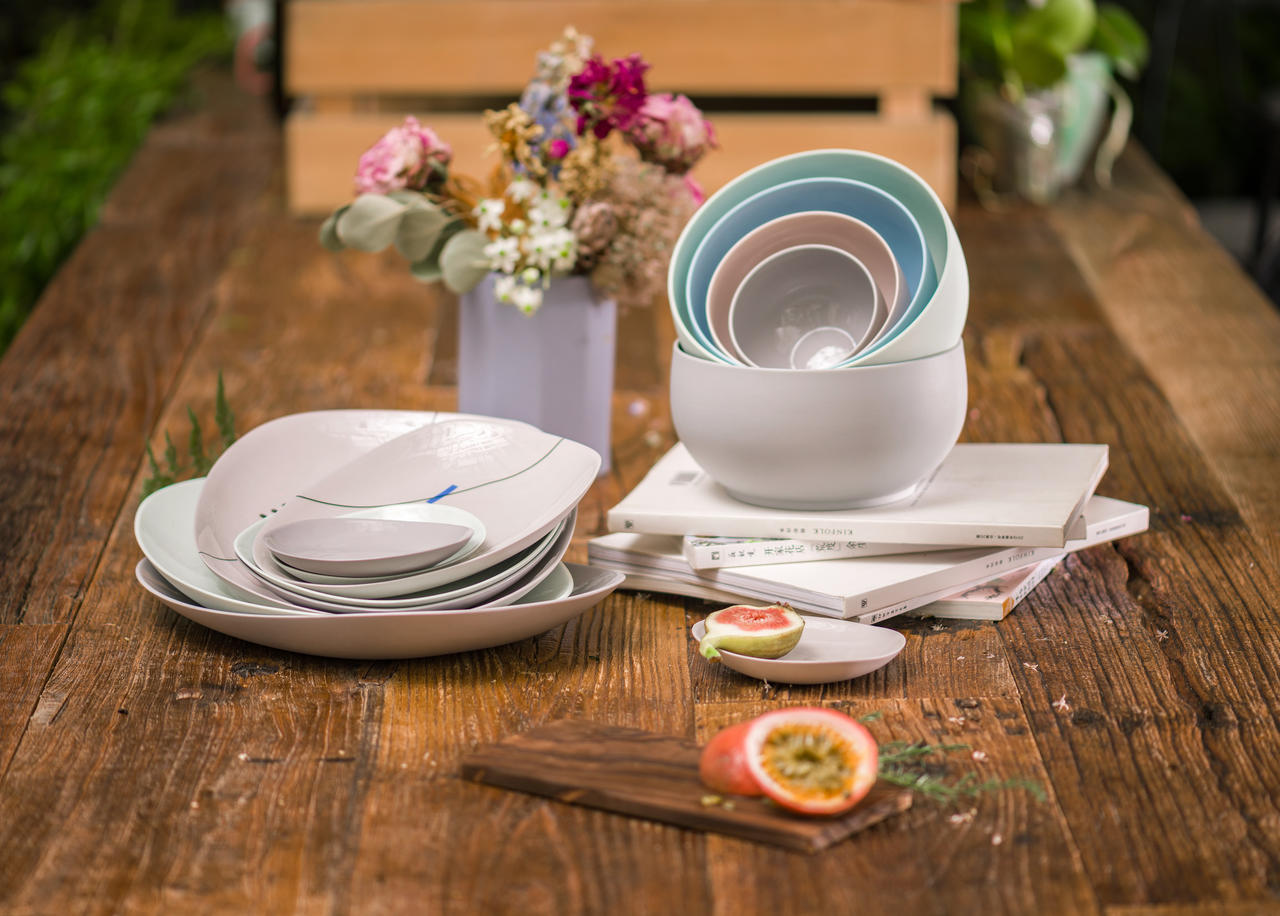 Liu's most recent collection "SHE&HE" was inspired by her favourite artist Louise Bourgeois. "She felt that women's perspectives are more delicate, romantic, beautiful and powerful." But a nod to modern notions of diet and portion control also informed the creation, as did nature. "Nuts for breakfast can be placed on the small plates, fruit can be placed on the medium plates and carbohydrates can be placed on the large plates. I also designed four bowl sizes, and when put together they looked like a splendid flower, so I named them the Petal Bowls."

For her part, Liu is matter-of-fact about her diverse creative talents. "It's just expressing the perception of the world, life and emotion from different dimensions," she says. We can't get enough.