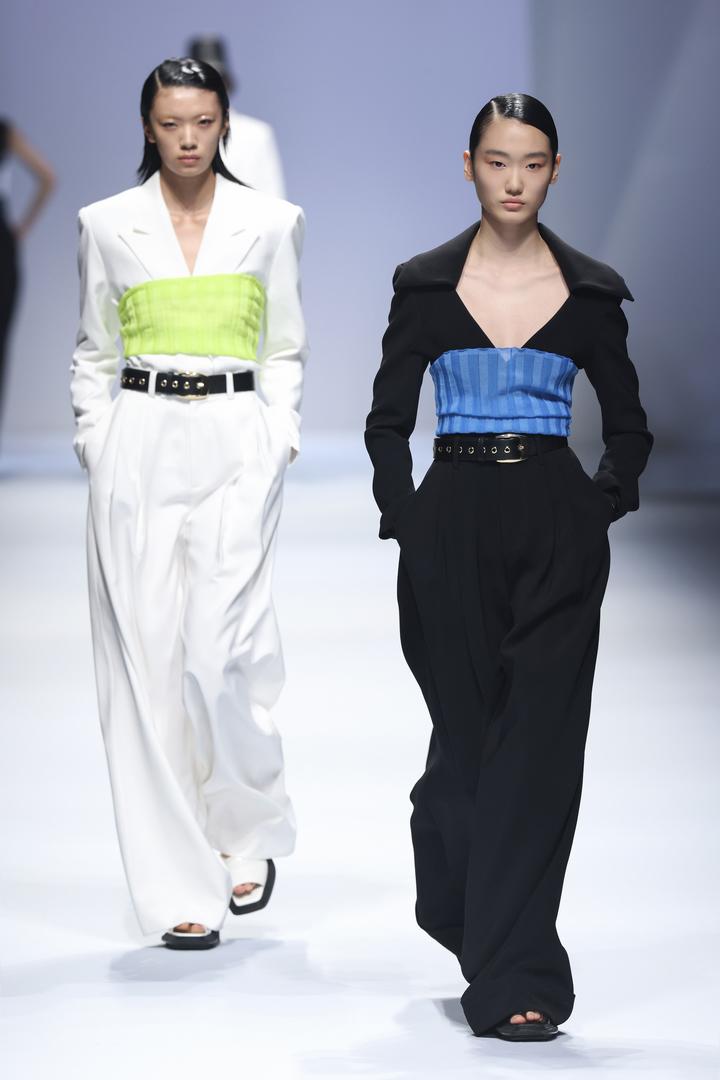 TREND REPORT:

SHANGHAI FASHION WEEK
Spring Summer 2020 at a glance
With IRL fashion shows at an all-time low across the globe, this season's Shanghai Fashion Week had us, naturally, more excited than usual. Luckily, it didn't disappoint. Among the talents were Lane Crawford's very own Creative Callout 2015 finalist Angel Chen and Lane Crawford SFW-sponsored designer Yueqi Qi, who dimmed the lights on the outside world to spotlight the fun and theatrics of fashion.
Here, we take a look at four statement-making trends that caught our eye.
Those rules about a perfectly fitted suit? Officially out the window. While designers have been making a case for purposefully oversized tailoring in recent seasons, Shanghai Fashion Week saw boundaries being pushed even further with exaggerated shoulder pads, razor-sharp cropped blazers, dramatic deconstruction and billowy pant suits. You won't go unnoticed.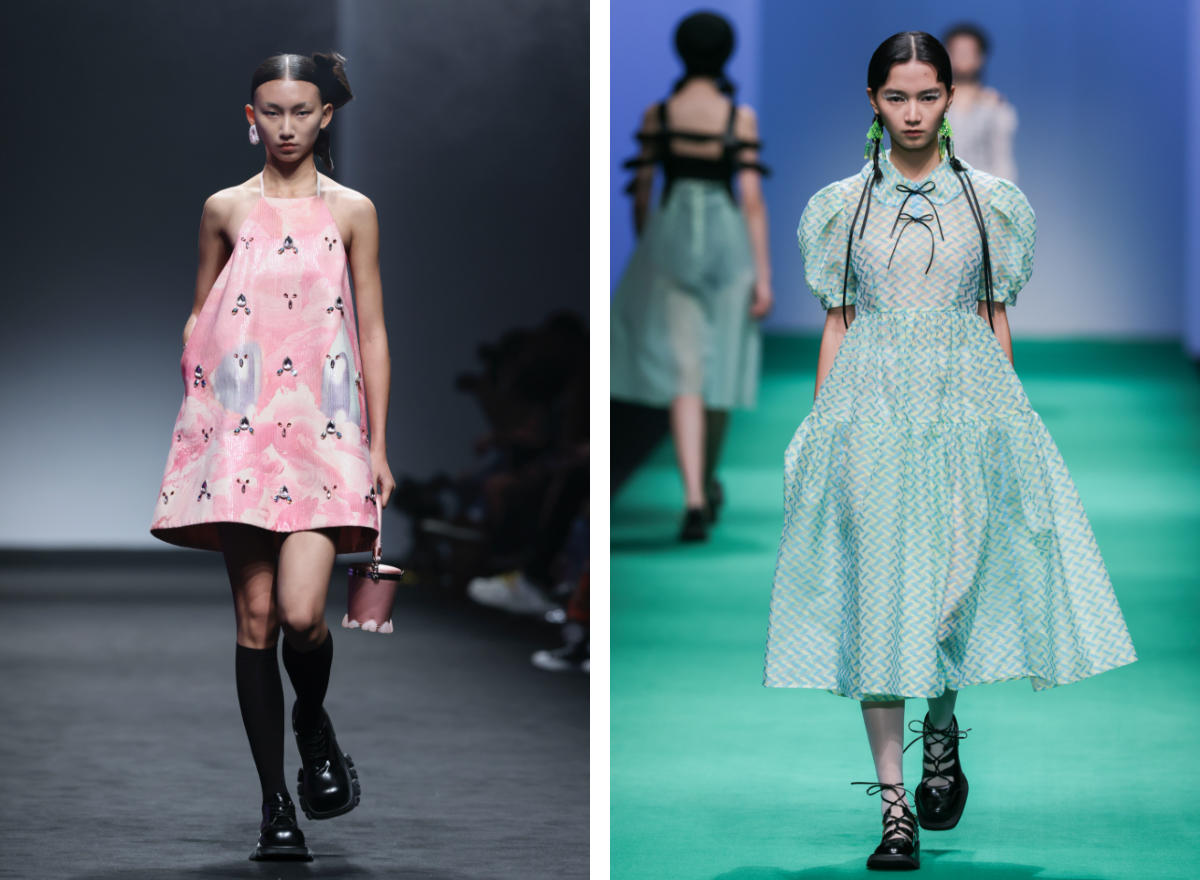 Breezy, lightweight fabrics in ice cream shades have us dreaming of sweet summers. From flouncy ruffles and tiered skirts to Peter Pan collars and sweet little bows, designers are indulging in whimsical details and pretty silhouettes to match the palette. Among those charging the trend is label SHUSHU/TONG via LABELHOOD, a platform that hosts a variety of industry names and fosters diverse style in China.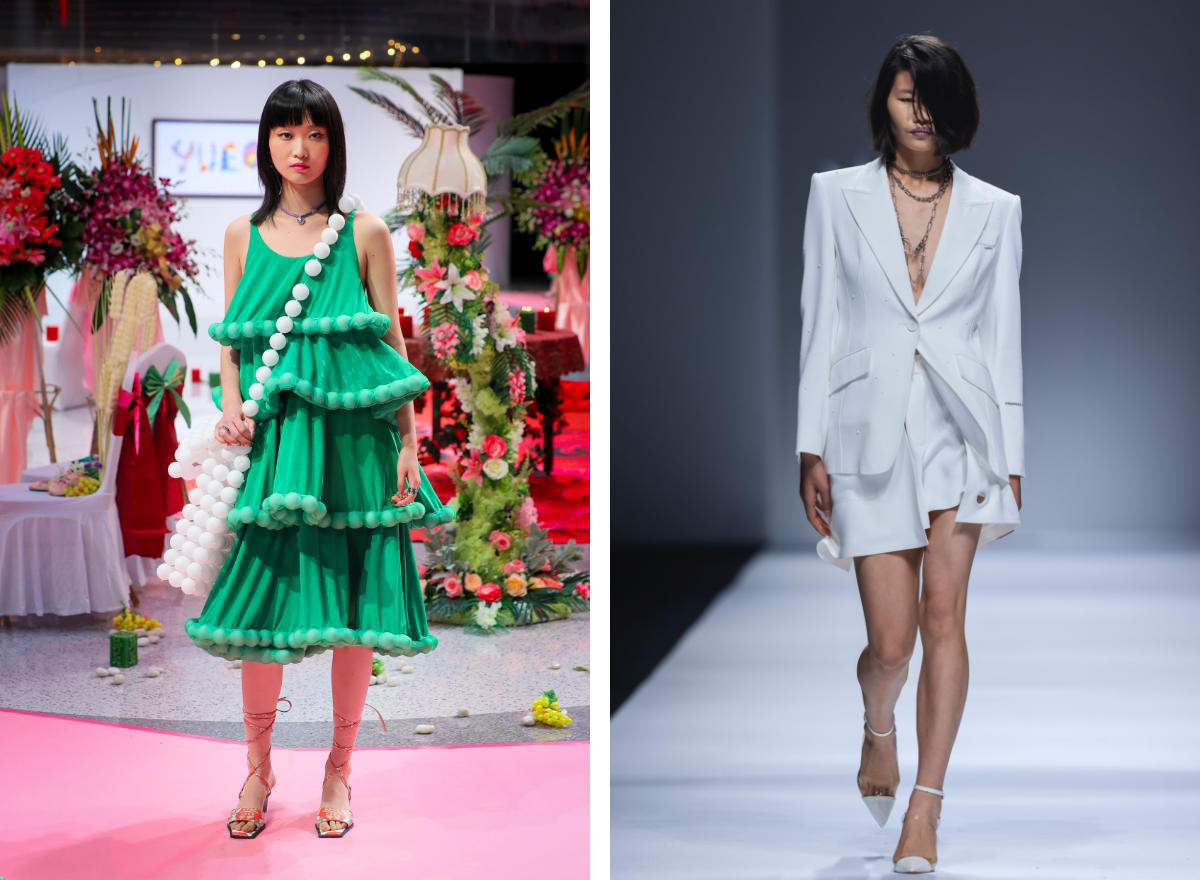 Leading the way with embellishment this season is Yueqi Qi, an emerging local designer with a knack for beadwork. Sponsored by Lane Crawford during Shanghai Fashion Week, Qi took centre stage with a bold collection trimmed with beads almost the size of ping pong balls, plus XXL beaded handbags to match. It wasn't the only instance where a designer gave beads a starring role—many adorned pockets, jackets, straps, headpieces and more.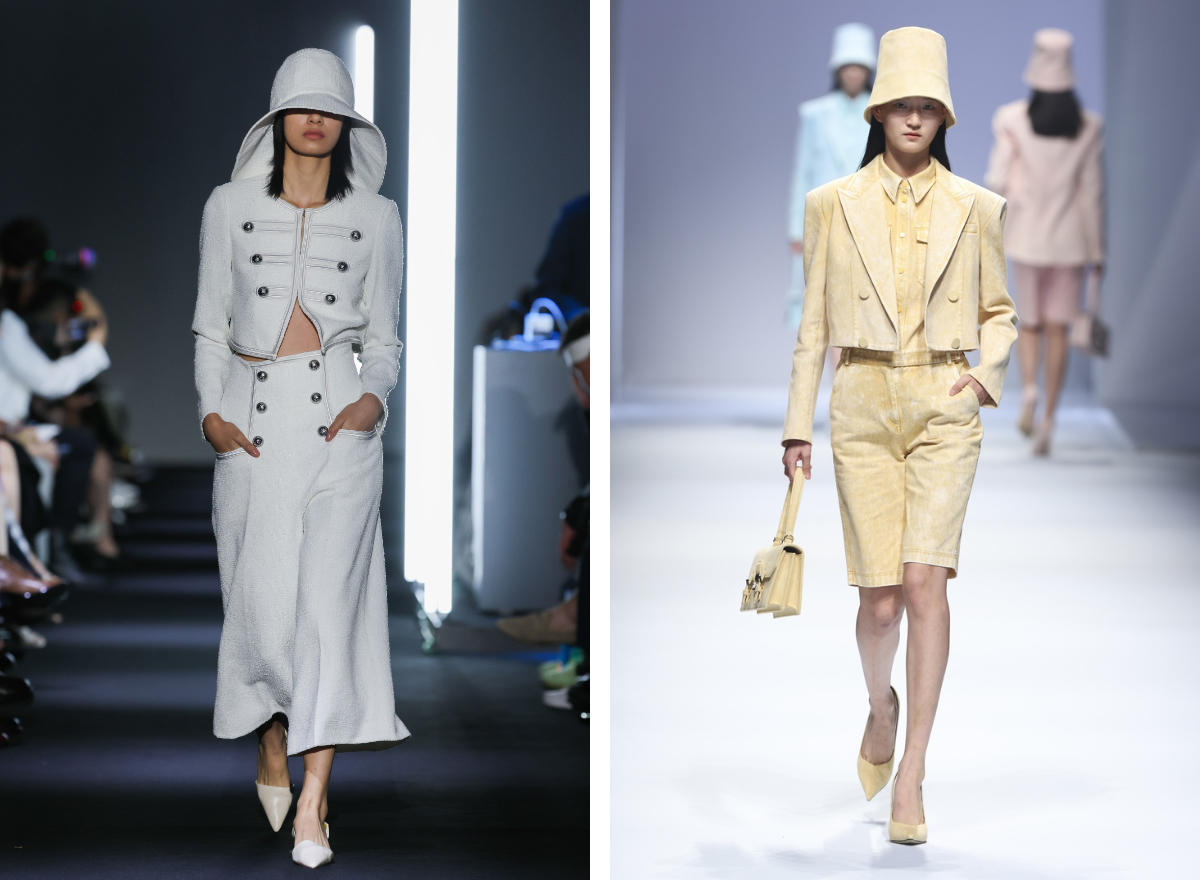 When it comes to headwear, the forecast is clear as day: the bigger the better. Along with structured bucket hats that add drama to city suits, there were oversized sun hats, including one that trumped the scale of Jacquemus' coveted 2018 creation. One key styling takeaway from the week: match your hat with your outfit by coordinating fabrics, colours, prints or all of the above.
Shop more pieces inspired by these trends in Lane Crawford's new season curation below.