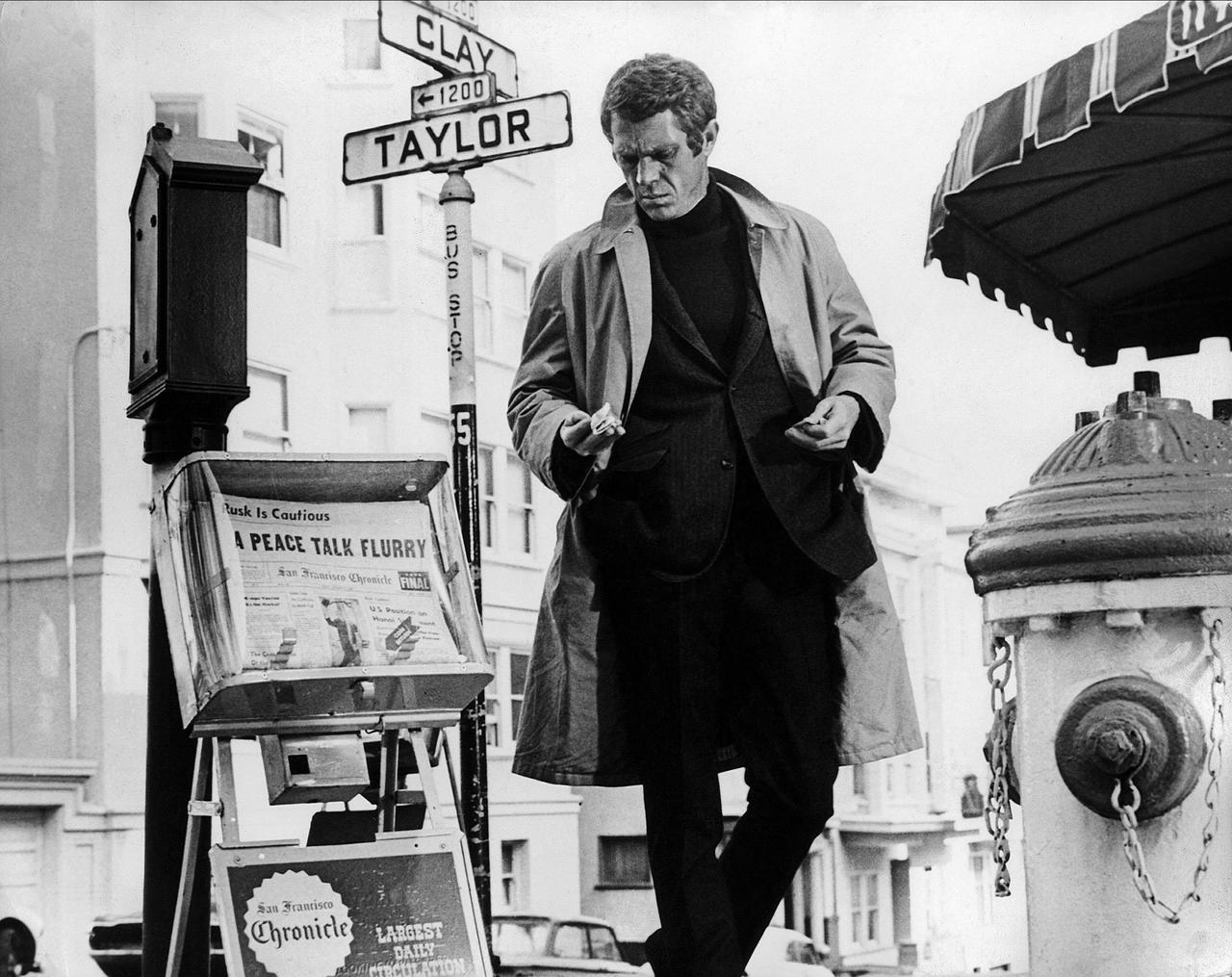 A GENTLEMAN'S GUIDE:

Rainy Day Dressing – The Key Piece
Trunk Clothiers' Mats Klingberg on Steve McQueen, Bullitt and THAT coat
Looking good while being pounded into sogginess by horizontal rain is a challenge for any man's wardrobe. Menswear expert Mats Klingberg of Trunk Clothiers suggests we look to style legend Steve McQueen for inspiration, in particular, his wardrobe in the Academy award winning crime thriller from '68, Bullitt. This cult classic is most famous for its exhilarating car chase through San Francisco's hilly streets — and for the sartorial suaveness of the film's titular character, Bullitt; a police lieutenant hot on the trail of a gang of hitmen, played by 'The King of Cool' himself.