Turnbull & Asser
Known as the Rolls-Royce of shirts, Turnbull & Asser has been dressing some of the world's most influential men since 1903. As the recipient of the first Royal Warrant granted by HRH The Prince of Wales, the London-based brand has peerlessly perfected the art of elegant shirting. Discover the rich heritage of one of our newest menswear brands this season, as we deconstruct the defining details of an expertly hand-made shirt.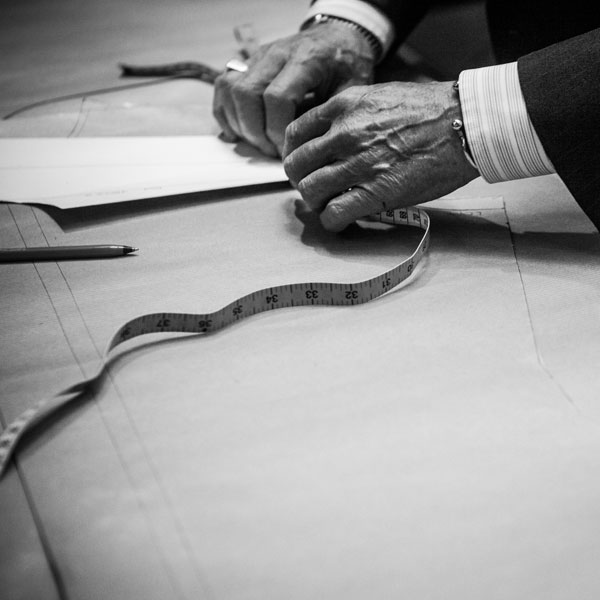 The Heritage
With an impressive history of clients including Winston Churchill, Prince Charles, Michael Caine and Daniel Craig, Turnbull & Asser makes shirts for the man who truly appreciates the best things in life. Each shirt is cut from premium Italian fabric by a team of craftsmen who are apprenticed for a minimum of five years. Using techniques and expertise passed down through six generations, these are the shirts reserved for the occasions worth remembering.
Collar
The English spread collar has corners that are cut away from the centre of the shirt, traditionally to leave more room for bigger knots including the classic Windsor. This versatile collar style works both dressed up or down, however it tends to complement men with long or thin facial shapes best (as it gives the illusion of a widened appearance). Other collar types include the button-down (commonly found on Oxford shirts, which offers a more casual vibe) and the straight-point collar (made for American-style tie knots and presenting a minimalist feel).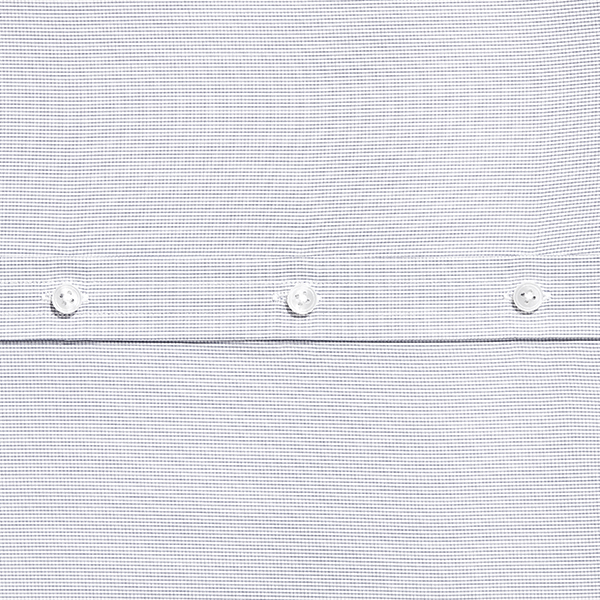 Placket
The placket refers to the strip along the centre front of a dress shirt along the button line. A front placket is the most common type, made by either folding over the edge of the shirt's fabric or attaching a separate strip of the same fabric. Front plackets reinforce the front of your shirt, the area that endures the most wear and tear, and generally carries a more casual connotation. Other types of plackets are French front (slightly more formal) and fly front (conceals your buttons).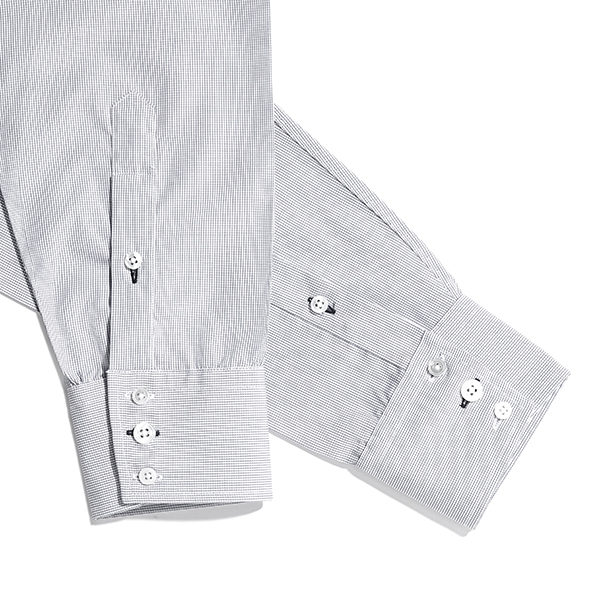 Cuffs
The most common type of shirt cuff is the barrel cuff, finished here with a square cut. Generally, the more cuff buttons there are, the more formal the shirt is, almost never exceeding three. Look for distinguishing details like coloured buttonhole stitching for subtle differences that will set your shirt apart. Also widely available is the French cuff, often found on dressier shirts for formal occasions, as they require cufflinks as a fastening.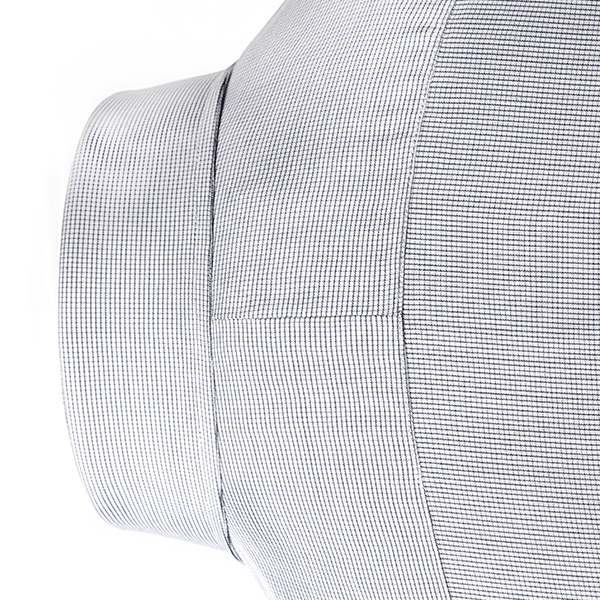 Yoke
The yoke is the area under the collar that falls to the shoulders. The unsung hero of a great dress shirt, this is an essential part to an expertly crafted garment, as the yoke is what gives it a clean, sharp shape. A split yoke is more formal than a single yoke, as it requires precise craftsmanship to make sure the patterns are lined up on a printed shirt. Owing to the way it is constructed, this style is easier to move in and provides additional comfort to its wearer.
more inspiration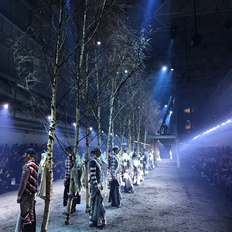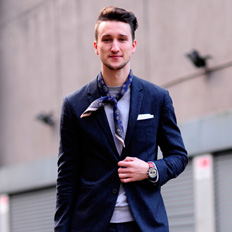 How to: Sneakers With Suits
A winning combination of streetwear and smarts
Shop Now