The Big Five:

Men's Paris Fashion Week AW18

Giant plaid overcoats, punk kilts and Tuxedo track pants are all

in the mix
Photography by Laurent Segretier / Words by Harriet Quick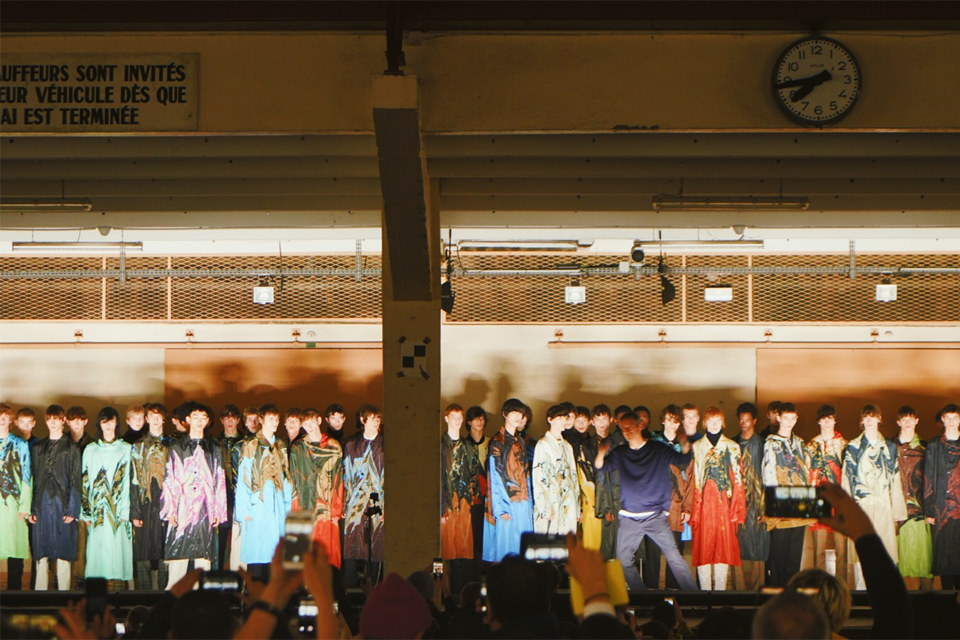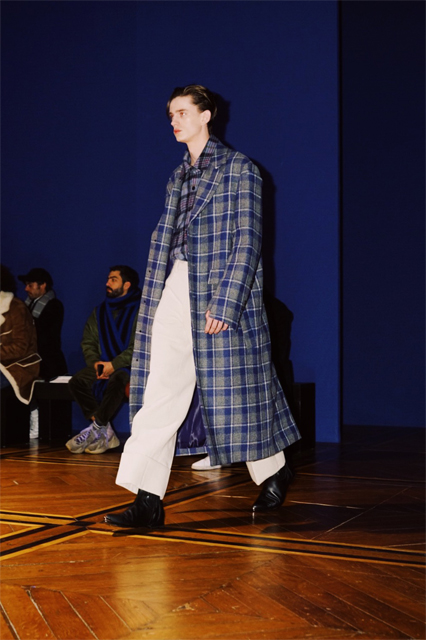 Young Man's Plaid
Plaids, checks and tartans are making a big pitch for your wardrobe following this winter's entrée. The move now is to wear them big as in giant overcoats and dashing double-breasted suits with nipped-in waists and bold shoulder lines by Dries Van Noten, Thom Browne, Alexander McQueen and Wooyoungmi. Waistcoats, punkish kilts (they suddenly look convincing as a layer) and tartan ties will also be getting a look in.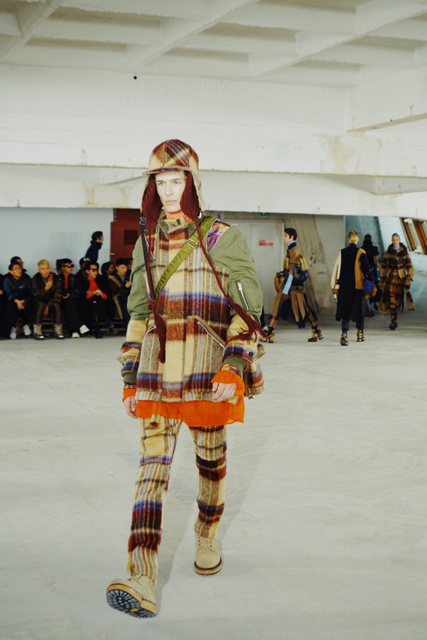 A Coat for Four Seasons
A gentleman's coat says volumes about the man. And there's a slew of overtly expressive ones including Dries Van Noten's raincoats with a pattern inspired by Florentine marbled papers (pop that over a city coat); Margiela's half pinstripe half gabardine trench coats and Haider's smart thinking drill cotton styles with quilted silk removable liners. With sacai's parka topped checked wool city coats – here is a pitch to make a multi-functioning coat for all four seasons.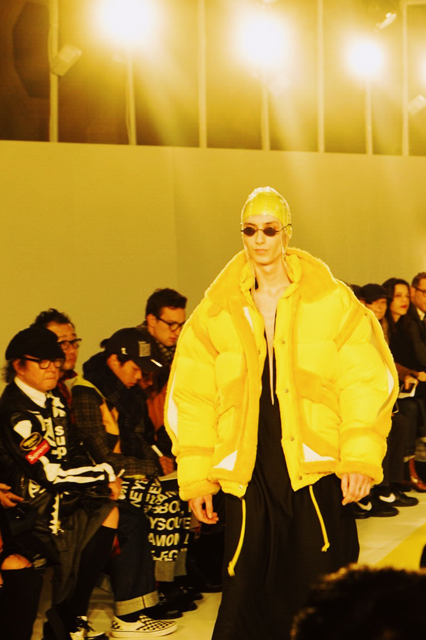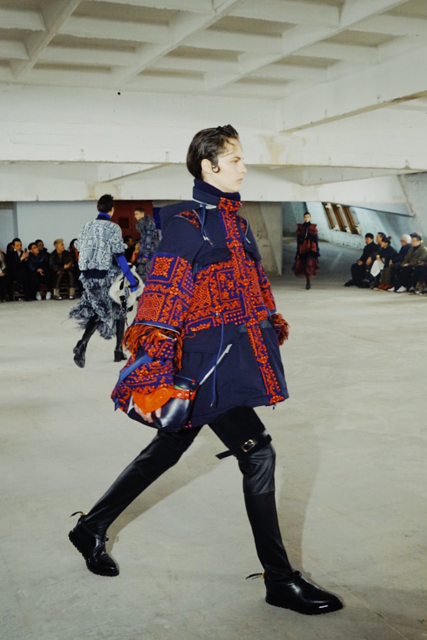 Matchmakers
While the world is in disharmony, little sweet melodies are happening in clothing. Now is the time to rethink co-ordination with sacai's brilliant scarlet padded jacket and matching slim pants in a print designed by legendary Hawaiian shirt maker, Reyn Spooner. Or you might opt for a knee grazing scarf and Nordic knit from Thom Browne or a chrome yellow anorak and mustard trousers courtesy of Maison Martin Margiela.
Slumber Wear
In our over wired times, no wonder we obsess about sleep. That cosy duvet feeling has its sartorial expression in Thom Browne's sleeping bag coats, in Rick Owen's satin boiler suits, in Alexander McQueen's poetic floral dressing gowns, tuxedo track pants and Haider Ackermann's plush velvet lounge suits. Feet up anyone?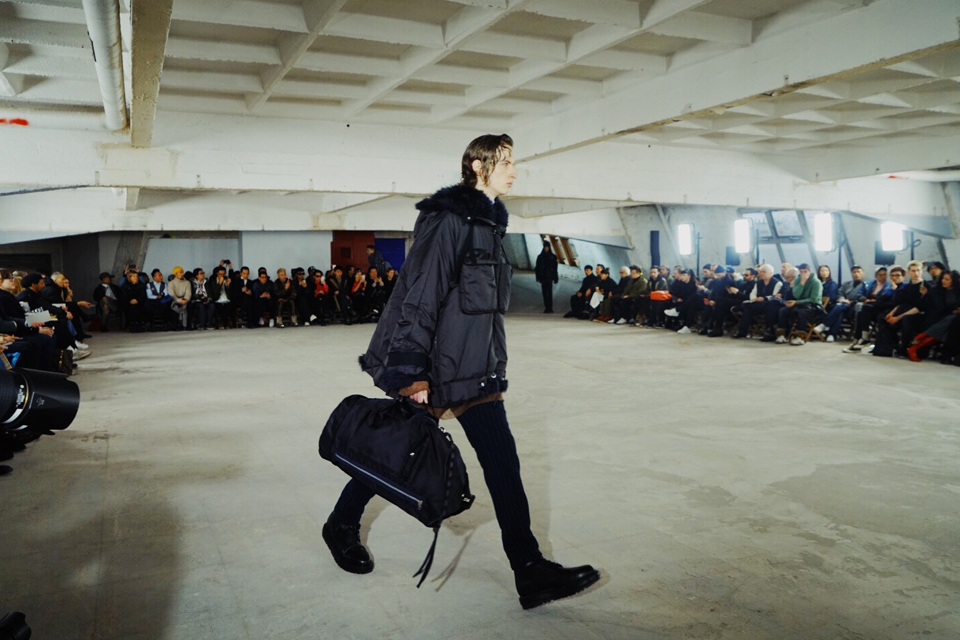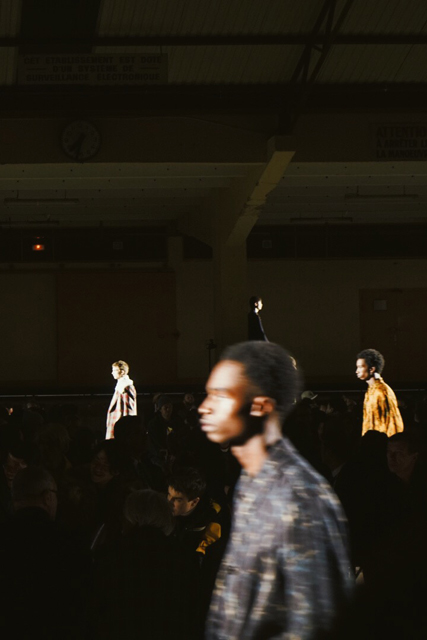 We Are All Nomads
Whether you are peaked by Dries Van Noten's fringe rodeo shirts; by sacai's mini Nordic ponchos or McQueen's Argyll slipovers – the truth is we are all stylistic nomads. Fashion, like the food that we chose to dine out on, celebrates a rainbow of cultures and the funny peculiar syntax we pick up along the way.