Give Something Special
The Bar
This holiday season, Lane Crawford introduces The Bar, the ultimate destination for connoisseurs of top-class tipples, offering an expertly curated selection of hard-to-find whiskies from Japan and Taiwan, as well as rare and artisanal gins, tequilas, sakes, rums and champagnes.
Celebrate the festive season with our top holiday cocktail recipes and have a complimentary drink on us at one of our drink tastings at The Bar.
Photography

Laurent Segretier
Rum Rum Reindeer
by Dave Jony
Base spirit: Diplomático Rum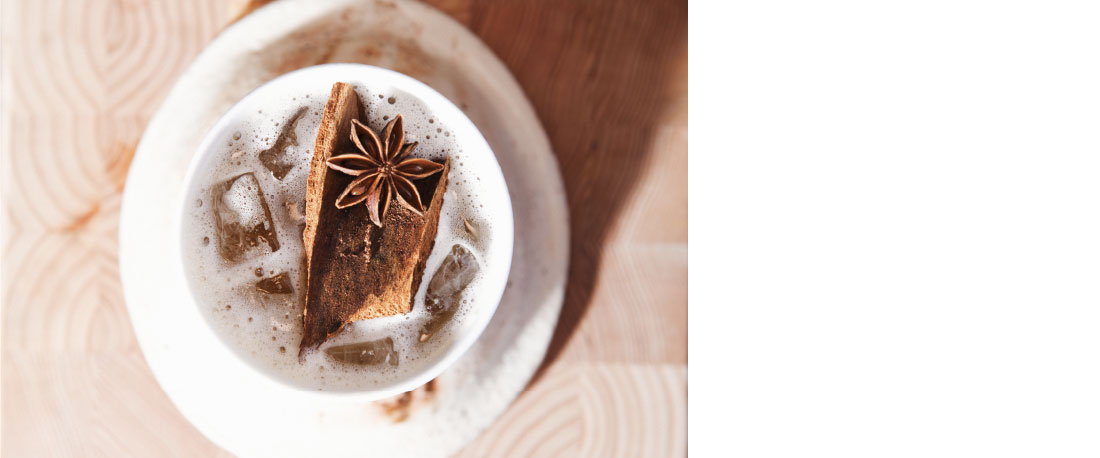 Ingredients
500ml water
500g caster sugar
4 sticks cinnamon
5 cloves
5 star anise
10 pieces of whole spice (optional)
15ml pineapple juice
25ml lime juice, freshly squeezed
Cinnamon sticks, star anise and lime wedges to garnish
Method
To make the Christmas syrup, put 1 part of water (500 ml) and 1 part of caster sugar (500g) into a saucepan on a low heat, and stir until the sugar is dissolved. Add 4 sticks of cinnamon, 5 cloves, 5 star anise and 10 pieces of whole spice (optional). Cover the pan or pot with a lid and simmer on a low heat for about 30 minutes, being careful not to boil. Remove it from the heat and allow the mixture to cool to room temperature. Strain, bottle and keep refrigerated.
Pour this mixture, together with the rum, pineapple juice and lime juice into a shaker.
Add hard (not watery) ice cubes and shake.
Strain and serve in a white porcelain cup on the rocks.
Garnish with stick of cinnamon and star anise on the top or simply with wedge of lime.
Meri Kurisumasu
by Arkadiusz Rybak
Base spirit: Casamigos Blanco tequila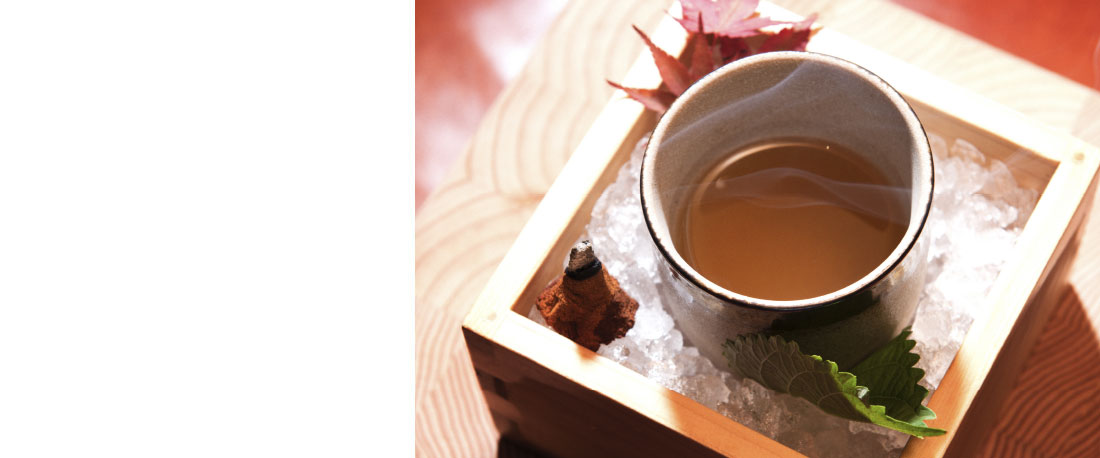 Ingredients
1/4 Japanese pear (leave on skin to add tartness to the flavour)
3 shiso leaves
35ml Casamigos Blanco
35ml Mancino Bianco (sweet vermouth)
Homemade cinnamon incense and shiso flower garnish to serve
Method
Muddle the pear and shiso in a shaker.
Add four pieces of ice and the Casamigos Blanco and Mancino.
Shake and serve in any glass
Decorate with homemade cinnamon incense and shiso flower garnish.
Ginger Bells
by Pierre Dos Santos
Base spirit: Hanson of Sonoma Organic Ginger Vodka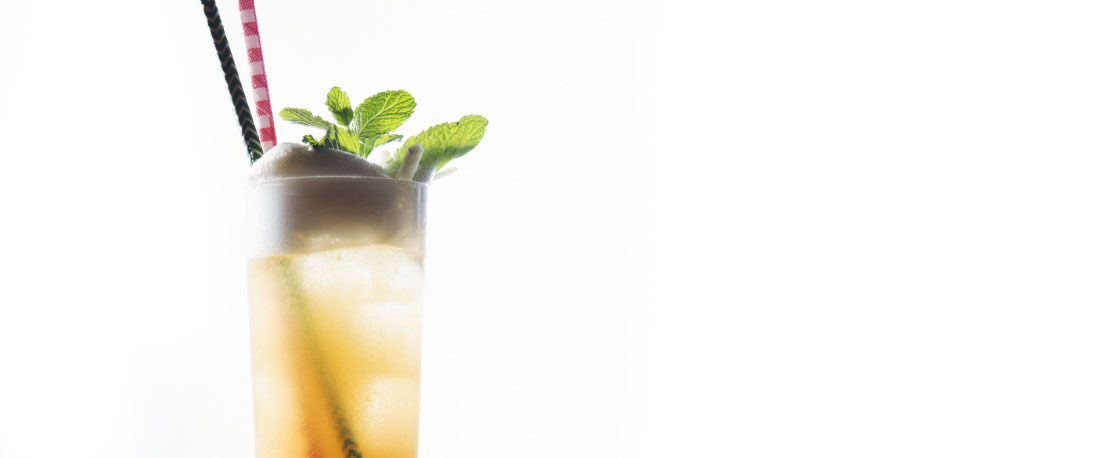 Ingredients
25ml lemon juice, freshly squeezed
20ml pineapple juice, freshly pressed
25ml pear juice, freshly pressed
12.5ml simple syrup
Splash of soda water
Minced spring and slivers of ginger to garnish
Method
Place all the ingredients except the soda water, mince sprig and ginger into a shaker.
Add ice to the shaker, put on the lid and shake vigorously for 10 seconds. Pour the mixture into a highball glass and add ice.
Fill the remaining inch or so of the glass with soda water and pop in your mince sprig and slivers of ginger to garnish.
Let It Sloe! Let It Sloe! Let It Sloe!
by Tunny Alexander Grattidge
Base spirit: Sipsmith Sloe Gin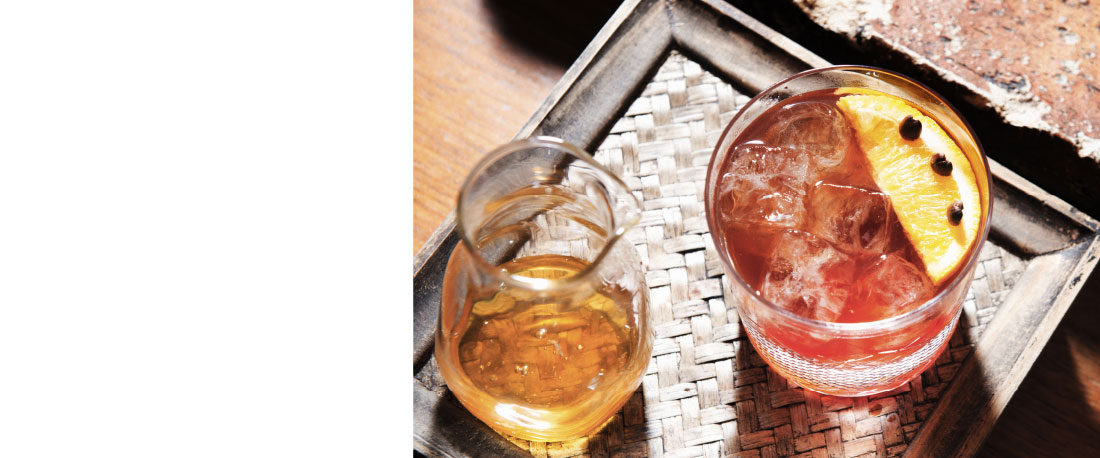 Method
Add the manuka honey and coffee to the sweet vermouth.
Leave in the fridge overnight. Then strain it through a coffee filter.
Pour all the ingredients into a mixing glass with lots of cold ice.
Stir for approximately 20 seconds.
Strain into a latte glass filled with ice.
Garnish with chocolate-covered coffee beans