Stop and smell the flowers Happy Birthday

Mr. Phillip Lim!
Since launching his eponymous collection in New York ten years ago, Phillip Lim has become the master of streamlined contemporary style. As Lim pays Hong Kong a visit, we 'stop and smell and the flowers' with his inner circle of friends.
Words by Harriet Quick
After setting up the label Development in L.A, Lim met Wen Zhou, his main fabric supplier and the duo hit it off. With fire-starter energy and the dedication of a small circle, the 3.1 Phillip Lim label made its debut and quickly made an impression for its considered, modern and effortless aesthetic. Each season, the collection scaled with soft tailoring, stand out knits, flattering trousers and terrific coats emerging as stars.
The world's most in-demand editors, stylists and models soon became part of Lim's inimitably elegant world. We asked three insiders to muse on friendship, flowers and what makes Lim such a modern design icon.
Wen Zhou
Phillip Lim's business partner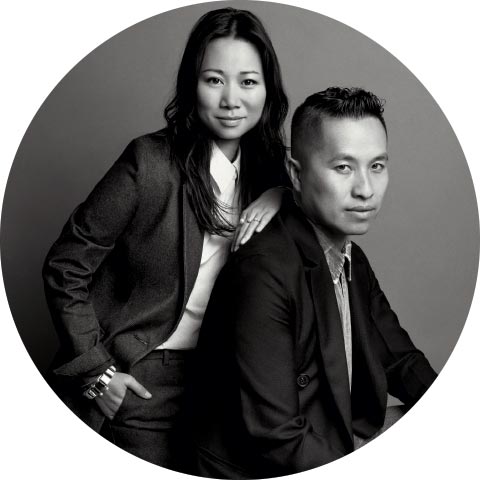 When did you first meet Phillip?
We met in LA over ten years ago through one of my close friends, Jaime Garcia. I was so impressed and touched by how thoughtful Phillip is - as an individual and also as a designer. He really understands people's needs and wants to deliver. Soon after, I asked him to move to NYC and start a company with me. The rest of the story is still writing itself...
Ambition or talent - what matters more to success?
The true answer is that both are essential. However, a person can be the most talented, skilled, creative and gifted individual but without drive and a sense of urgency, it is hard to bring the talent to life. Ambition is the oil that burns and powers the engine of creativity; you have to want it, more than anyone else. That determination is impossible to measure or compare.
What helps drive you and Phillip forward?
We are driven by the current state of the fashion industry - it's a business that is in constant change and now with the advent of today's tech tools, it's changing more and faster than when we first began. We are motivated by the same goals and desires as a decade ago but as the environment and competition is more crowded, we have to continually polish the stone, not reinvent it!
What pieces of the collection are you currently wearing - and do you have pieces from many years ago?
I am the luckiest girl as I get to have an entire new wardrobe every season. But really all the pieces play so well together, no matter what season they are from. It can be so difficult to get ready in the morning so if our clothes can help take part of the guessing out of the equation, I know we have something very special.
What flowers do you chose for the office?
Anything white and green, fresh and happy.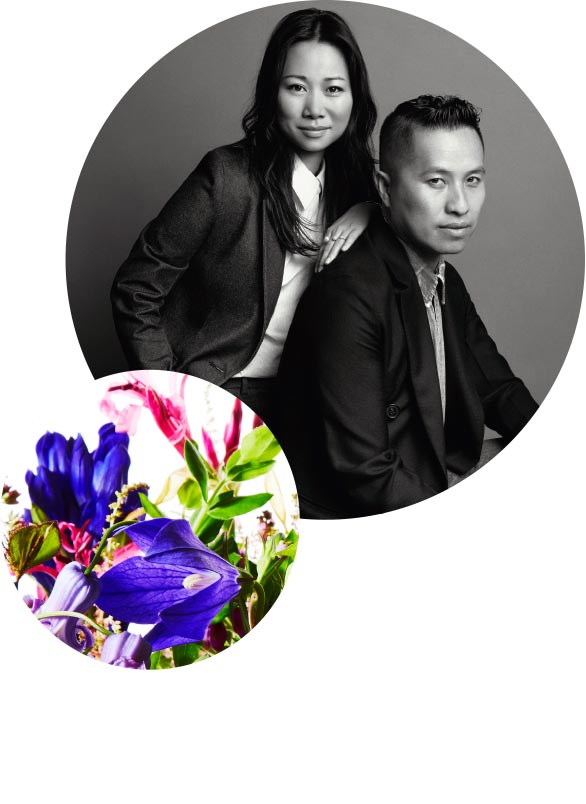 Kate Lanphear
Editor and Stylist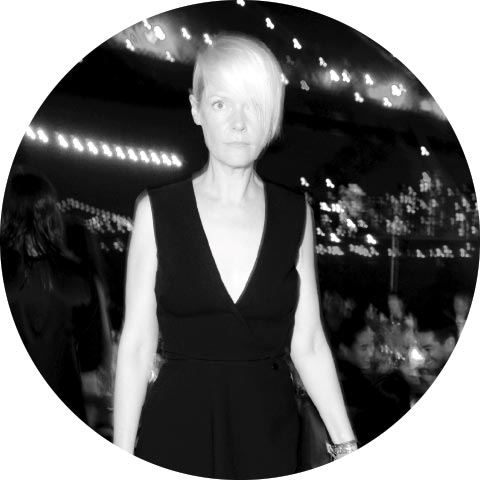 Describe your first encounter with Phillip?
I met Phillip when I first arrived in NY shortly after he started his business. I was immediately struck by his innate instinct and connectedness to what women actually needed and wanted to wear. He was able to marry playfulness with restraint from the very start.
In 10 years, Lim and Wen Zhou have built the business into a multi million pound enterprise - what would you say is the big appeal and how has it blossomed?
Phillip and Wen make wonderful partners because they are both so respectful of the talents the other brings to the table. Phillip is passionate about beautiful design, beyond fashion, and his clothes reflect that. His subtle twists on something smart and timeless make for covetable pieces that feel special but are free of gimmicks or pretension.
If you gave Phillip flowers what would they be and vice versa?
I'd love if we could go to the Chelsea flower market and pick out flowers for each other. He has such a discerning eye so I would learn a lot. I imagine he'd pick something very fragrant to remind me to stop and take the time to appreciate them. I'd look for something more symbolic, like a lotus. When I think of Phillip, I think of a quiet, tender wisdom. He is so genuinely stripped of the burden of ego.
Some of your top Lim pieces in your wardrobe?
There's a biker jacket that I've had for ages and I wear it more and more each year. Someone recently tried to buy it off my back but there was no way I was going to part with it.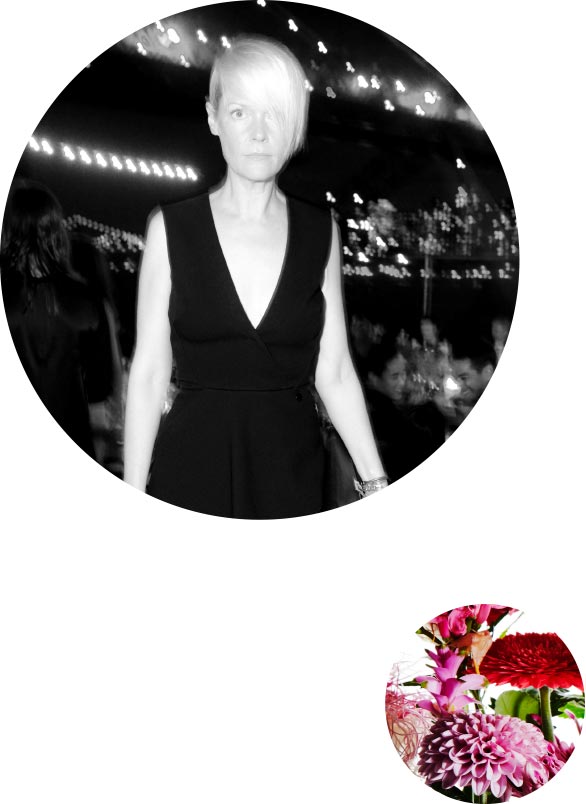 Amanda Brooks
Author and Editor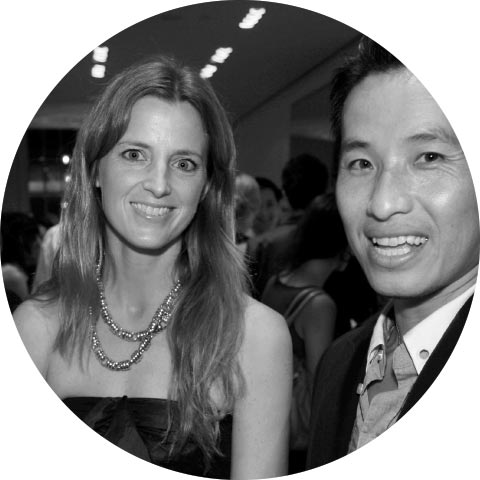 When did you first meet Phillip and what did you see as his talent?
I met Phillip around the time of his second collection. There was this white cotton dress in the show that was constructed like a flower - every girl in the industry wanted that dress. Then Vogue called and asked if I would like to be his date to the CFDA/VOGUE Fashion Fund party. I was so flattered. Phillip custom-made me a white silk halter dress for the evening. We had a blast together and have been friends ever since.
If you gave Phillip flowers what would they be and vice versa?
Phillip has sent me flowers a few times and I they are always white. I think I would send him something colourful like red and yellow parrot tulips.
What clothes are you coveting from SS16 collection and what pieces from the past have you worn and worn again?
Phillip has a knack for making real clothes. I have more of his clothes in my closet than any other designer, because they are always relevant. I have endless coats and sweaters from Phillip from over the years. However, the Spring Summer 2016 collection is perfect for my English country life. The spring green raincoat, the navy parka, the wrap silk skirt and the summer knits.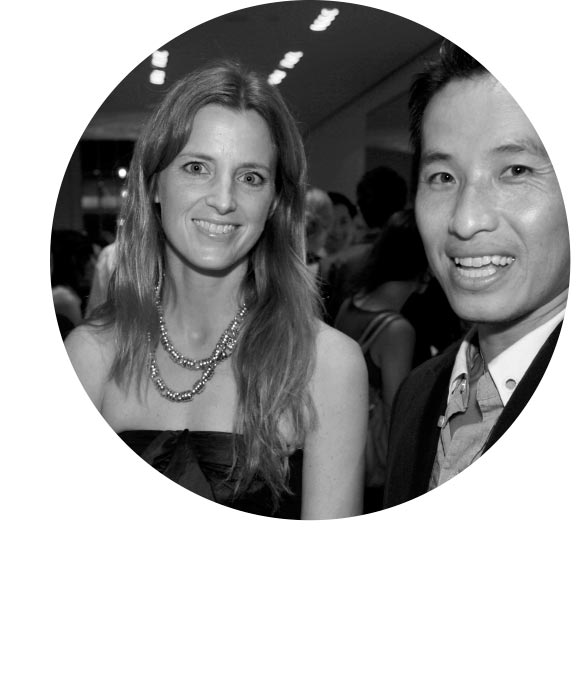 Xiao Wen
Model
What was your first impression of Philip and when did you meet him?
We first met at a Lane Crawford party in Hong Kong in 2010. It was quite dark, so I only remember his name and voice.
What do you two share in common?
We share the same personality in that I think we are both straightforward people with little pretence. I've walked Phillip's show for multiple seasons; he's watched me grow up!
What is your most treasured memory of Phillip?
We had an adventure traveling to Beijing for the Vogue 120th Anniversary. Our plane left New York five minutes before Hurricane Sandy hit and we knew we were so lucky to escape the storm. We spent three days in Beijing where I lived at the start of my modeling career and I showed him the hutongs and cafes around the neighbourhood.
If you were allowed to keep just three items from your wardrobe by 3.1 Phillip Lim - what would they be?
My wardrobe is a quarter 3.1 Phillip Lim. I can't pick just three pieces!