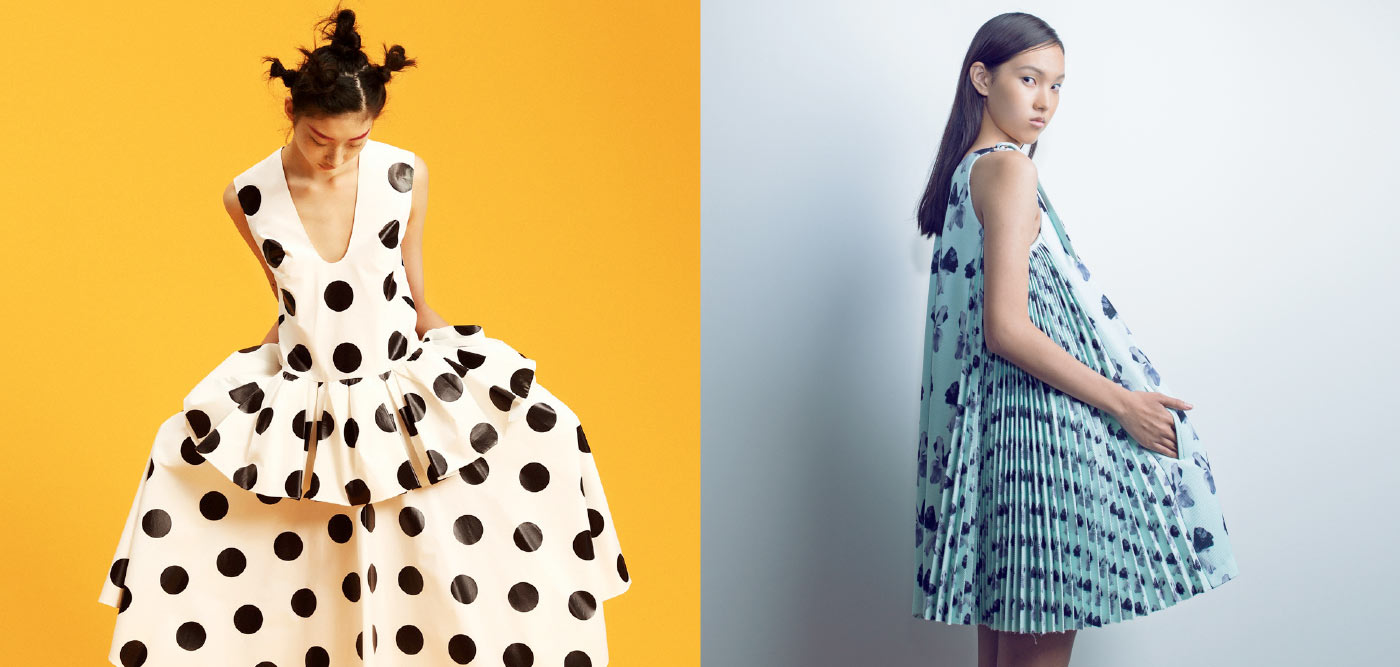 Next Generation China Chictopia
Ms Min
Helen Lee

Introducing Lane Crawford's 'Created in China' designers and their Spring Summer 2015 collections
China continues to be a hotbed of fashion talent and creative innovation. As part of Lane Crawford's Created in China program, in which we nurture and champion new and emerging talent from the region, we present the Spring Summer 2015 collections from China's up-and-coming talent.
Beijing-born Christine Lau founded Chictopia in 2009 at the age of 24, only a year after graduating from London's Central Saint Martins with a degree in Textiles. Known for her statement prints and playful designs, Lau's brand is utterly feminine, showcasing a brilliant eye for detail.
Lau's refined understanding of textiles led her to develop her own fabrics. Using only the highest grades of silk, wool and linen, and finished with embroidery and beading, her fabrications are part of the DNA of the brand and truly elevate each collection.
This season, Lau took inspiration from 1960s pop art, using the idea of graphic repetition to create a fun collection featuring polka dots, oversize checks, gum-wrapper logos and the iconic Campbell tomato soup can.
Xiamen-based designer Liu Min exudes a gentle strength that comes to life in her collections, a stillness combined with an outward show of femininity that resonates with many women today.
'Women are multifaceted. Being true is femininity, being true to our strength and being true to our weakness. Feeling fear but fortifying our faith and finding and embracing balance and growth.'
Liu's elegance and sensitive spirit is expressed in her new-season offering. Inspired by the designer's long-time love of calligraphy, she says, 'The new collection is like images without form. The philosophy behind brush-holding – fast and slow, black and white, the quiet and the riot.'
The collection is a 'hybrid of emotion', featuring traditional Chinese motifs with deep-rooted meaning; the dragon represents power and is expressed in jacquard and embroidered on silk netting, while Asian flora and fauna, plum flowers and birds are articulated with calligraphic brush painting, with delicate ink strokes on luxurious fabrics.
After spending time in Tokyo and Vancouver, Shanghai-based designer Helen Lee launched her eponymous label in 2011. The brand was born out of a desire to fulfill Lee's more creative tendencies and to reflect the dynamic Chinese cityscape surrounding her.
This season, Lee was inspired by the story of Narcissus – a hunter from Greek mythology that fell in love with his own reflection in the water – and uses the narcissus flower as the central motif to serve as social commentary on the self-centred era of the 'Selfie'.
The collection's fluid lines, white wave prints, classic mint green and aquatic blue hues reference the mythological tale, and are conveyed across lightweight, billowy and transparent fabrics that give it a youthful injection perfect for the spring and summer months.