Kym Ellery's Turkey
The creative mind behind Ellery and her 20 best friends jump on board a traditional boat to explore Turkey's Aegean coast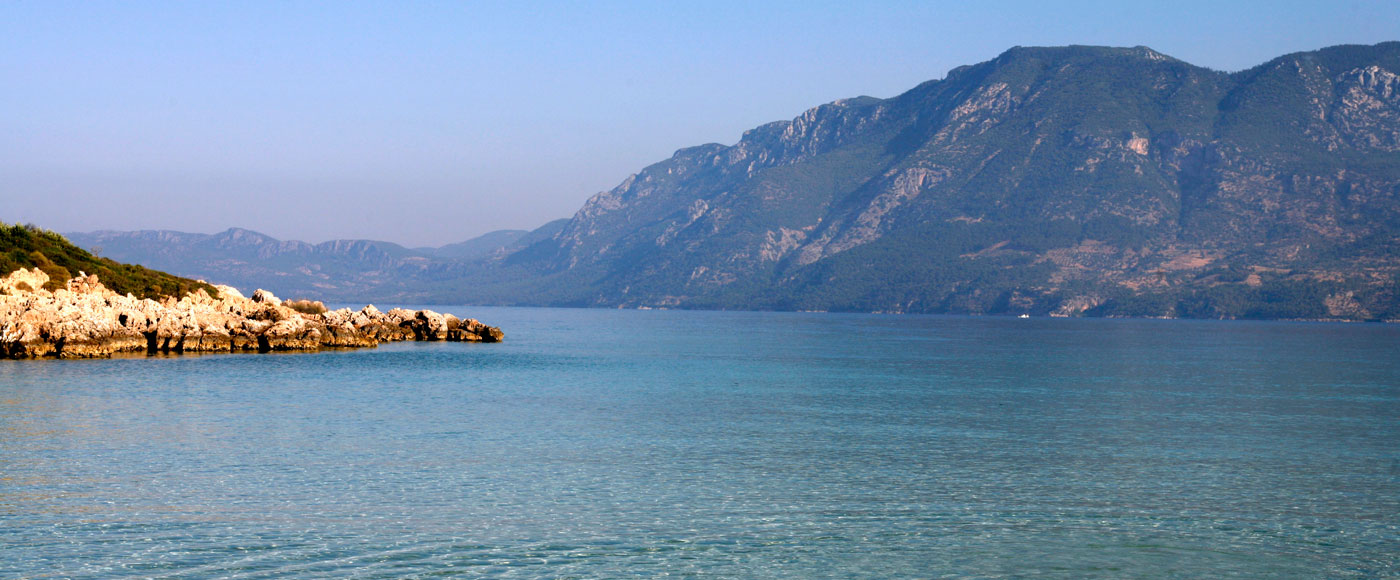 Currently the only Australian fashion designer showing at Paris Fashion Week, Kym Ellery's collections of impeccably cut designs are putting her on a global trajectory. She talks to Lane Crawford about the perfect Turkish getaway that takes her far away from the fashion circus and headfirst into culture.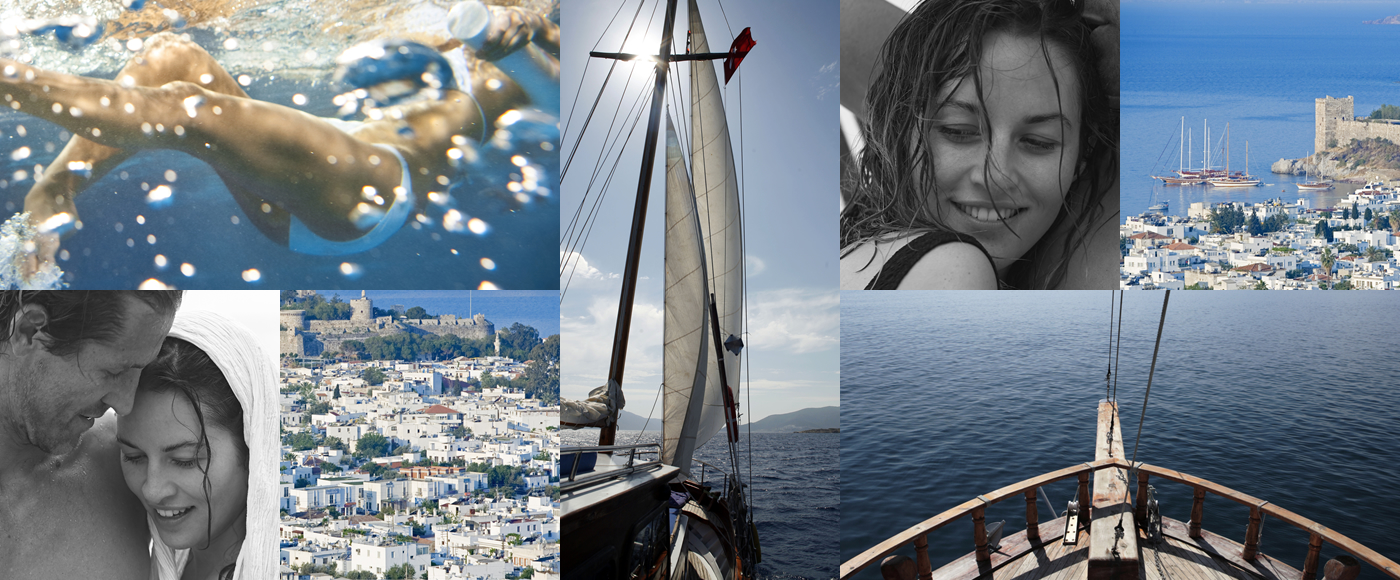 "Yummy vine leaves and lamb kofte on-board our flight from Sydney to Istanbul get me extra excited about what's in store on my dream holiday. Twenty of my closest friends including my partner – pro surfer Luke Stedman – and I are sailing from Turkey to Greece. I switch simple jeans and a white shirt for a loose, airy sundress borrowed from my latest resort line and then we travel to the whitewashed port at Bodrum, on Turkey's Southern coast.
"Here we meet the Turkish friends I made visiting the country years ago, and nattering away, we all climb aboard our gulet. These two-mast traditional wooden boats are handcrafted here and have been used for fishing and transportation for centuries. We get into the party mood, clinking glasses of wine, chilling as the sun sets. Lights twinkle from the mainland, while Bodrum's clubs reverberate booming beats across the marina. Around us, young Turkish couples rustle up dinner on board their boats, and the smell of tantalizing grilled meats fills the air.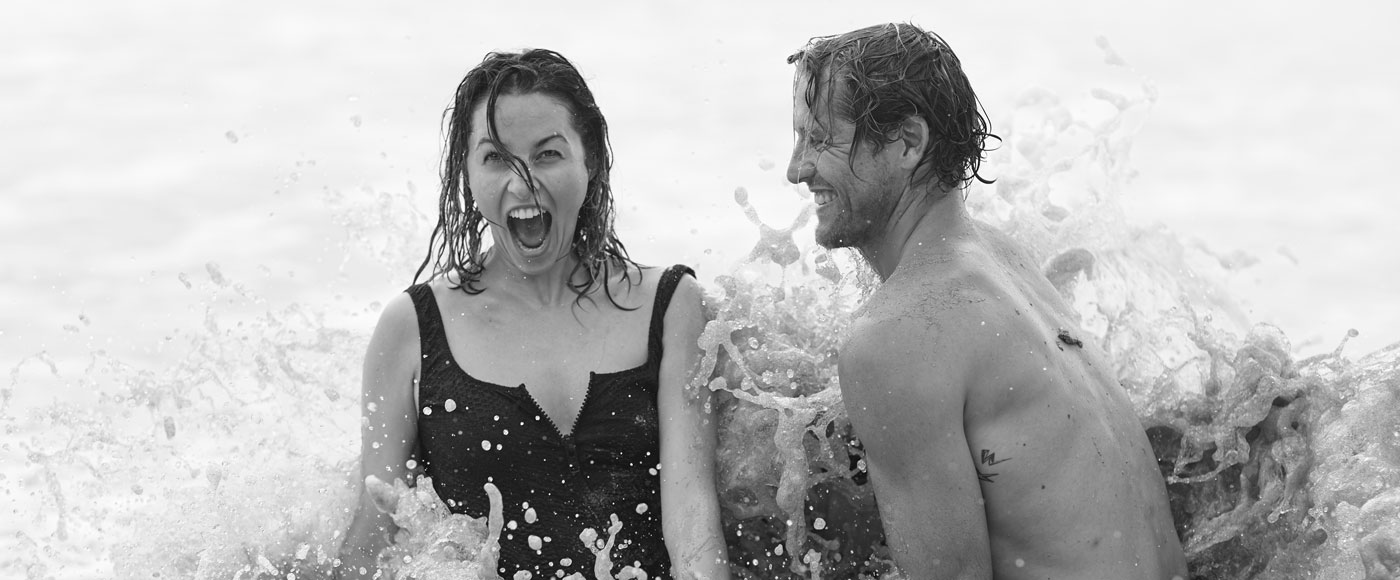 Portraits of Kym Ellery and Luke Stedman by Jake Terrey and Buro 247 Australia
"The next morning, I'm woken by the beautiful chanting call to morning prayers. I lay out my wardrobe of bikinis, sarongs and an array of new and vintage hats. I pull on black swimwear and a white wide-brim felt hat – my favourite of the moment – slick on sunscreen and go up to the deck.
"Before we eat, we take a revitalising splash in the turquoise sea, drinking in the views. Breakfast is set at a large timber table and together we feast on tomatoes, cucumber, toast and Turkish coffee.
"My local friends decide to leave our course up to the captain, and so we set sail to the unknown. Days pass in a haze of rocky coves and jutting mountains. Bleached grasses and scattered bushes add to the moonscape quality. Travelling like this ties in wonderfully with the beautiful, calming energy and warmth that I find across Turkey. There's still a real sense of greatness of what was once the Ottoman Empire. It's one of the places I feel most inspired.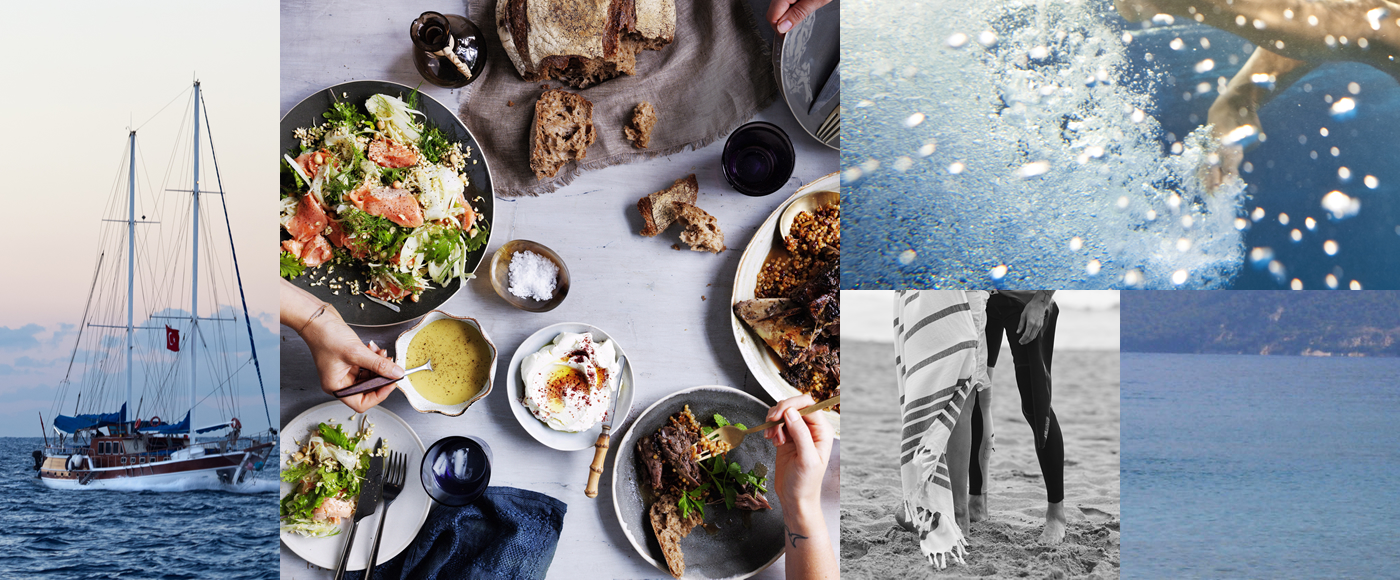 "Despite the stunning scenery, it takes me about a week to really relax. We do yoga and meditation each day, as well as snorkelling and kayaking. I'm fine in shallower waters, but once it gets deep I'm out. I'll scamper back on board to take pictures on one of my film cameras. Shooting film forces me to focus on the images I want to capture, and I love the grainy feel of printed images, even though I'll use a CD to Instagram and email friends later.
"Lunch and dinner are typically Turkish and served on board. Light salads, tasty lamb stews and skewered meat is washed down with cold beers and wine. We stop sailing at night, and while the boys play poker, the girls dance and play silly dares. On one of mine I slide down a rope off the boat to the rocks below!
"Over the course of 10 days, we occasionally drop anchor at a small settlement but mostly this is a really beautiful, isolated experience. That total shutdown to the rest of the world nurtures my creative drive and gives me the headspace I need to go back and draw the collection, but what I remember most are the special memories made with friends."