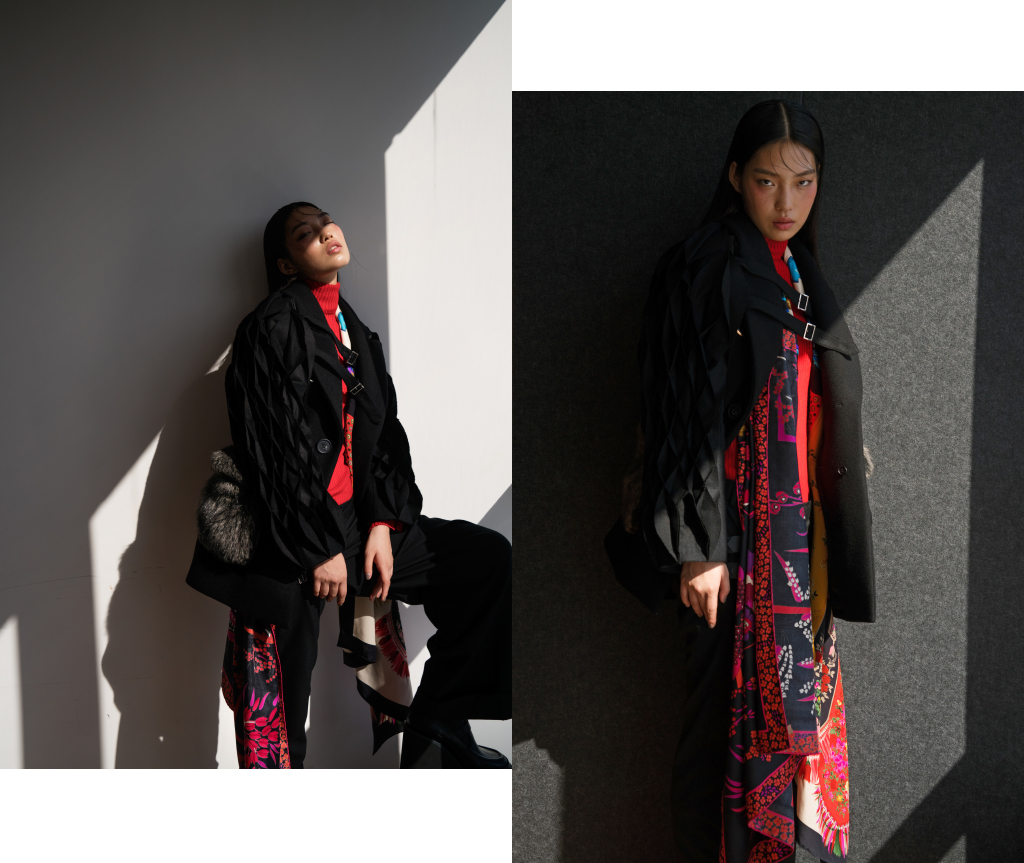 Words

Harriet Quick
Photography

Laurent Segretier
Stylist

Jolene Lin
Hair Stylist

Seifert Cheung
Make Up Artist

Evelyn Ho
Model

Gao Jie at Synergy
A new generation of talent is flourishing in Japan that challenge the notion of what fashion can be. The metaphorical 'sons and daughters' of groundbreakers Rei Kawakubo and Yohji Yamamoto, these designers share a love of subversion, a fascination with hybrid forms and a mastery of fusing ancient and modern techniques.
Click + to shop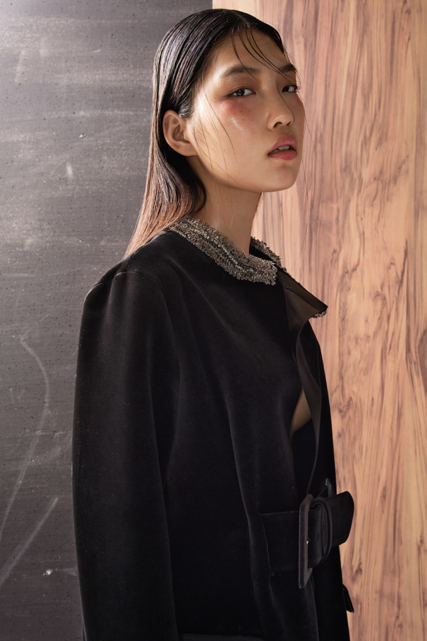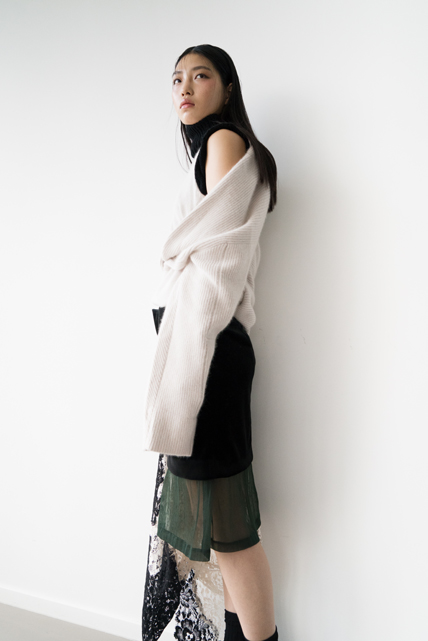 Exclusive:
TOGA
Capsule Collection
"I'm interested in the co-existence and balancing of contradictory or oppositional ideas," says Yatsuko Furuta, the founder of Toga. Special pieces in the global exclusive capsule include a black trimmed white lace slit skirt, a fur and wool wrap top and a black lamé evening shirt with rosette buttons.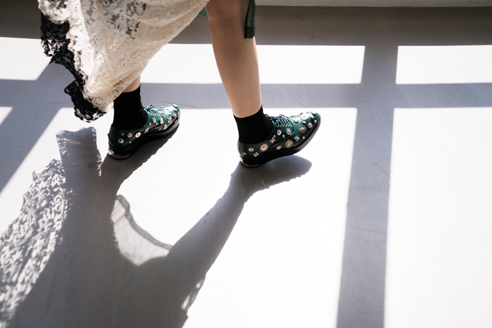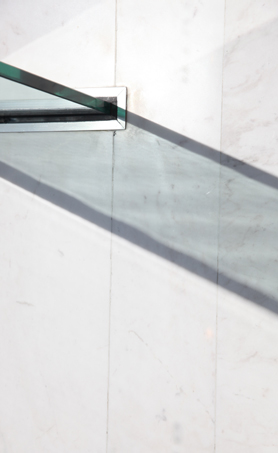 IBRIGU
A stealth like fusion of ancient and modern idioms is the driving force behind Ibrigu – a label that specialises in one-of-a-kind dinner jackets and kimonos created from vintage kimono fabrics but tailored to suit the dapper, retro savvy taste of today. This new design guard plays brilliantly with opposites.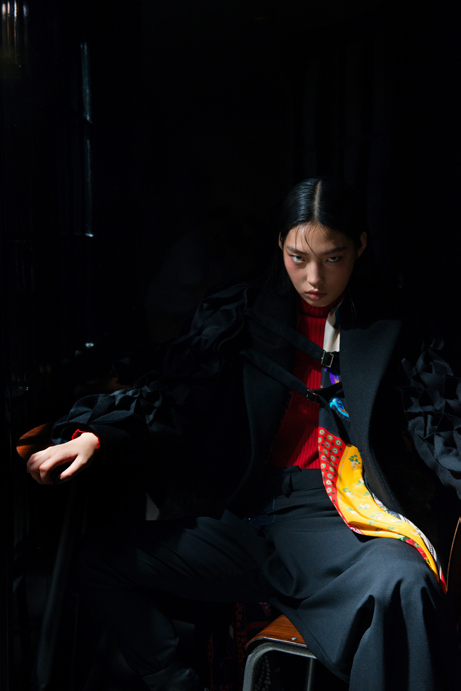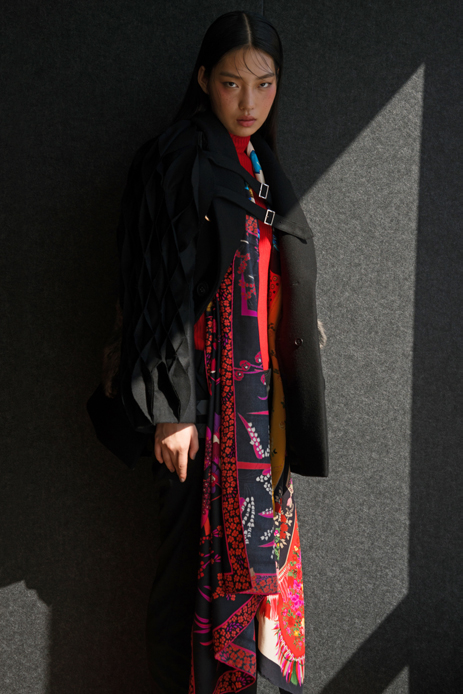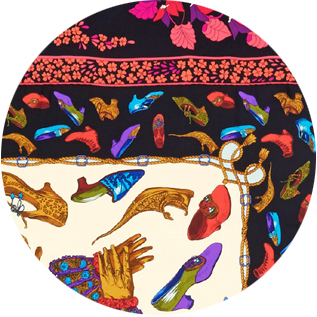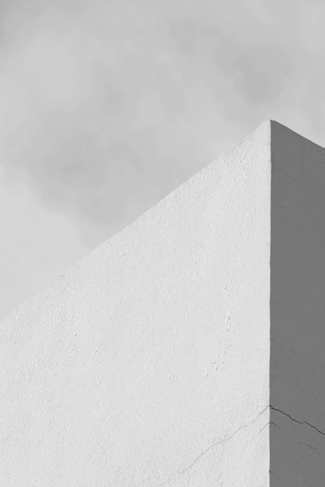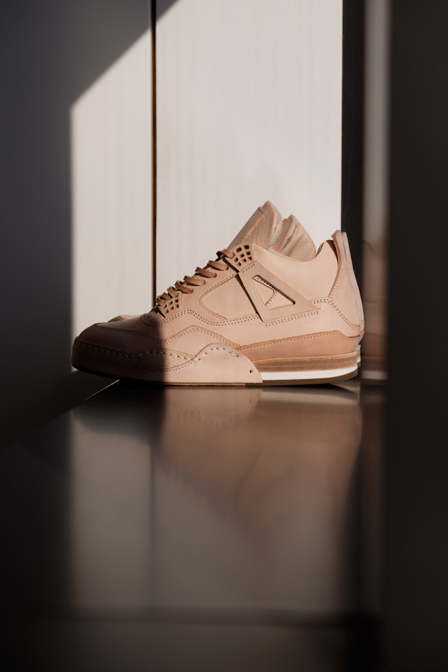 HENDER SCHEME
Hender Scheme turns the notion of mass manufactured sportswear on its head creating handcrafted leather and suede trainers with each element (sole/upper/ laces/vents) made by artisans. The natural leather shades speak of connoisseurship as well as sustainability.
Exclusive:
FACETASM
Capsule Collection
"We fuse tailoring and create hybrid pieces with many influences, but that is just one part of our DNA. The challenge is to create new things," says Hiromichi Ochiai founder of Facetasm. In the label's globally exclusive capsule collection, Ochiai expertly blends streetwear and tailored clothes creating a new spin on statement daywear.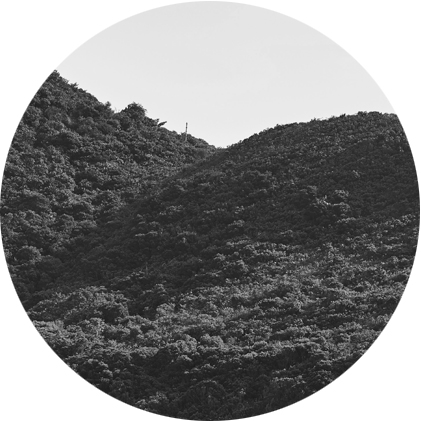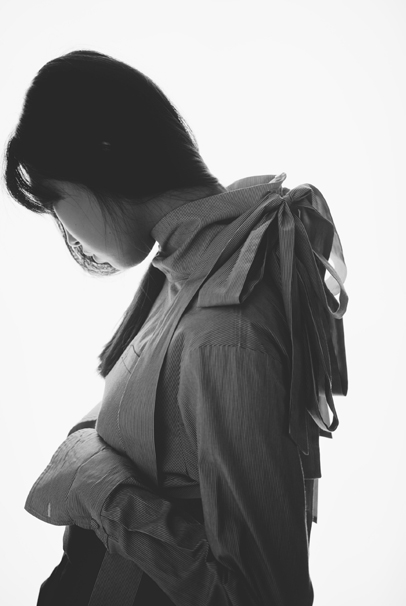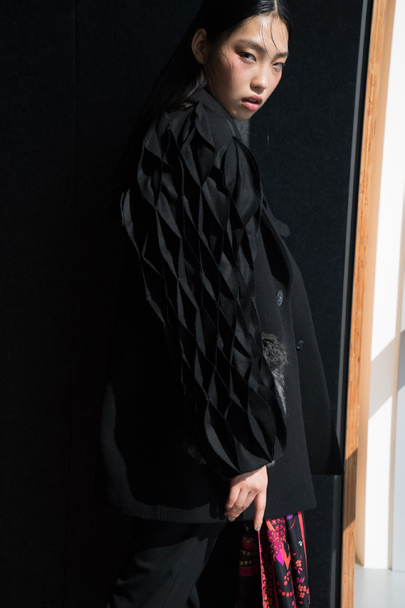 You can make whatever you want in Tokyo – the level of craftsmanship is so high.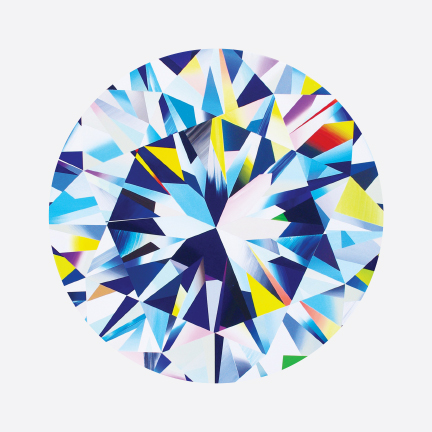 TAKERU AMANO
Japanese print artist Takeru Amano also showcases his work inspired by diamonds in store at Lane Crawford ifc mall. "Diamonds are beautiful. It has no colour, but it has many colours on it because of its reflections. Diamonds reflects the things around itself," he says about his paintings.