Inside Sandy Liang's

New York Home

New York's buzziest emerging designer opens up her Lower East Side home
Photography by Maya Fuhr
As a second-generation Chinese-American born and raised in New York, Sandy Liang is a city girl through and through. Having started her career interning for the likes of Jason Wu, 3.1 Phillip Lim and Opening Ceremony, Liang launched her namesake label straight out of Parsons in 2014. Since then we have been charting her distinct brand of modern, laidback insouciance that has attracted a growing legion of fans from Soo Joo Park to Haneli Mustaparta. Here, the designer exclusively opens up her Lower East Side home to Lane Crawford.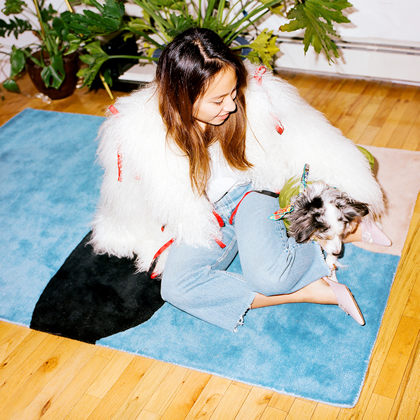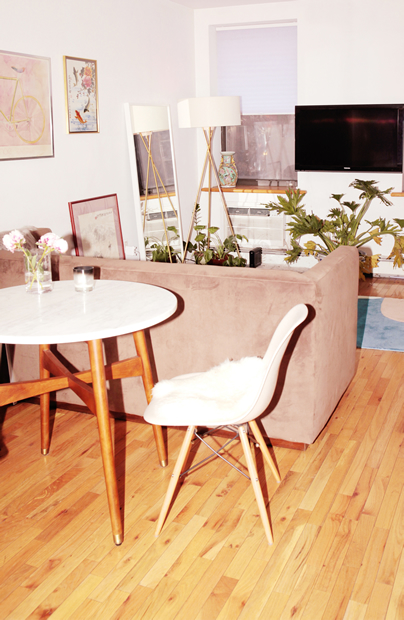 On her home style…
I've had this apartment since senior year of college, almost four years ago. I found it with my brother as he was going to law school and wanted to live in the city as well. He moved out after living together for one year, so now it's all mine. Just my dog, Tim Tam and me.
My home is clean but also covered in dog fur! I'm obsessed with cleaning, but it's challenging with a dog that sheds constantly. I kind of collect things I like and move things around. I try to have my plants out and happy, although they are currently looking quite sad.
My studio is just two blocks away from my apartment so I'm fortunate that I can really just be at home when I'm at home. I think that work/life separation is so necessary and important for your mental health - especially when you run your own business.
"My closet is my favourite space in my apartment. Sometimes I lay on my rug in the morning when I can't figure out what to wear."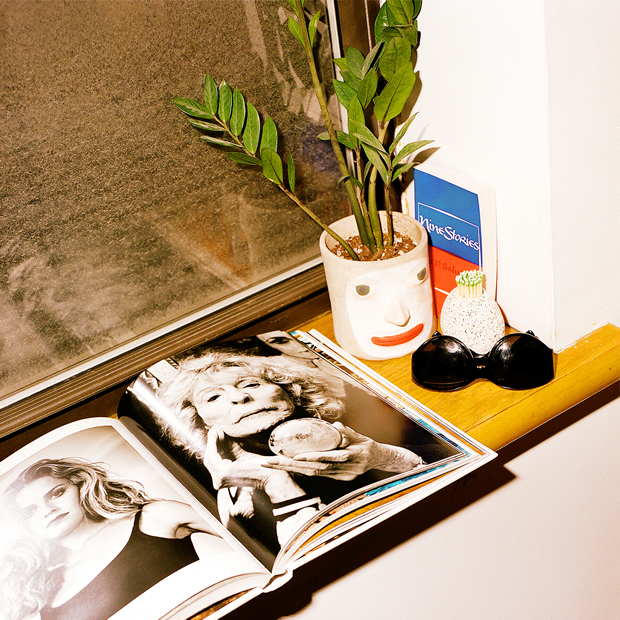 On entertaining…
I love having friends over. I had an Ina Garten inspired Friendsgiving potluck party not too long ago with a bunch of friends. My apartment is quite small but it was a lot of fun squishing everyone in here with tons of food. My friends were sitting on the floor eating and we had pink lights on with Barefoot Contessa playing on the television, it was lovely.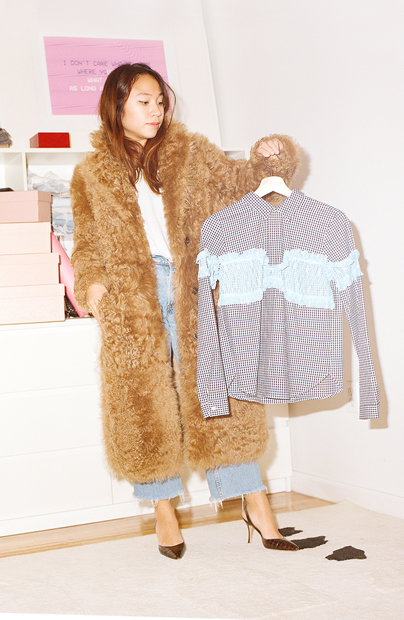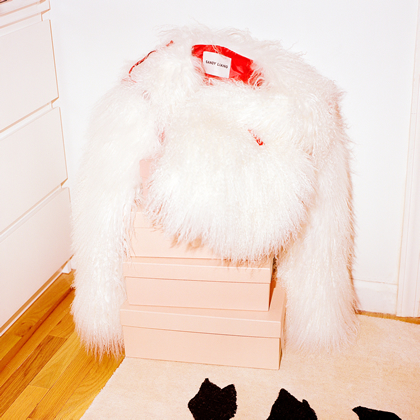 On her favourite items…
A few of my favourite things: my copy of Nine Stories by J.D. Salinger, my Ponyo poster, my big philodendron plant in my dad's old pot, a vase that I stole from my dad's restaurant and my Le Creuset that I've been coveting for just about forever.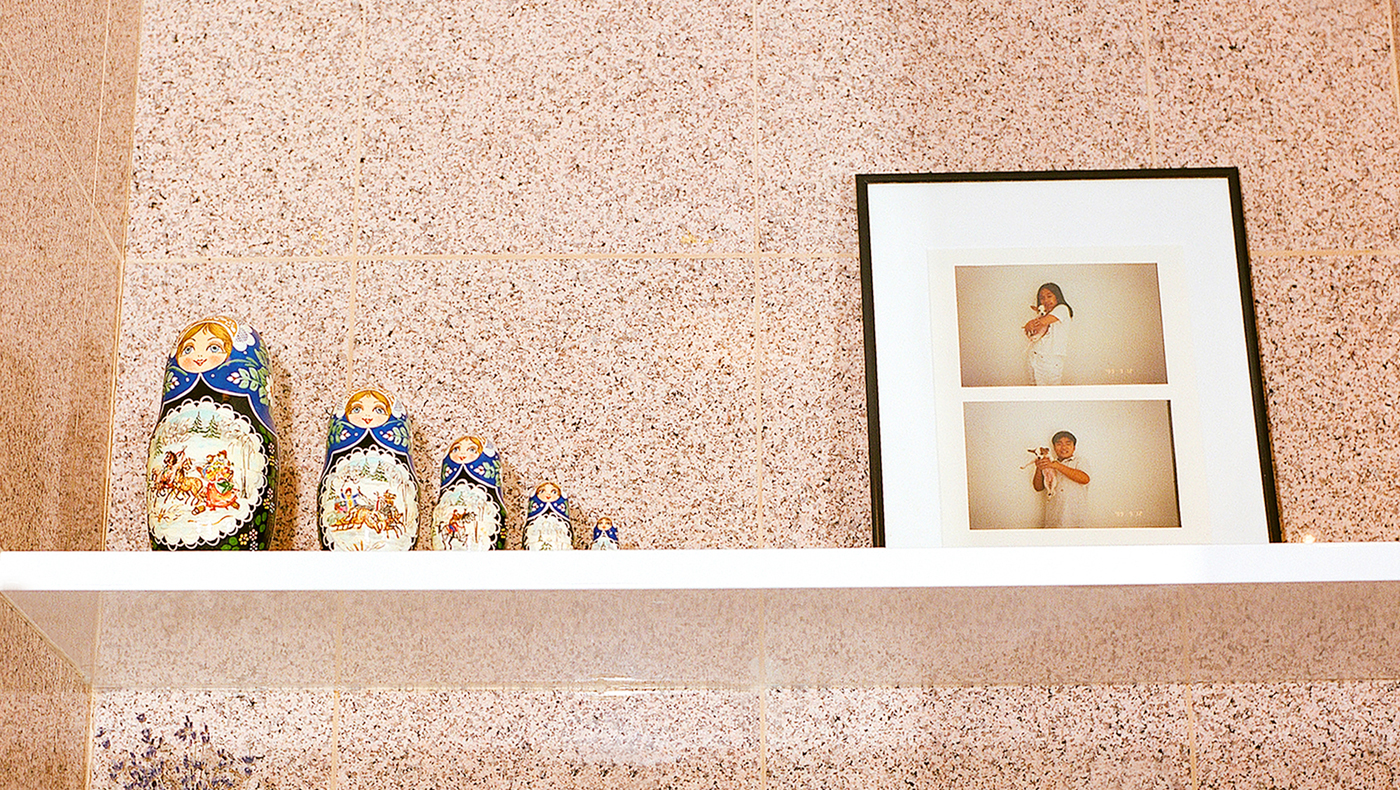 On her design aesthetic…
Both in fashion and in home, nothing is really too orchestrated. I'm not really trying for a particular feel or look in my home, it's just about keeping things neat and cozy. I recently read Marie Kondo's book about tidying up your home by throwing out anything that doesn't "spark joy" for you - so I really took that to heart and threw out a lot of things. It felt great!
"My New Years home resolutions? I would love not to kill a plant this year. "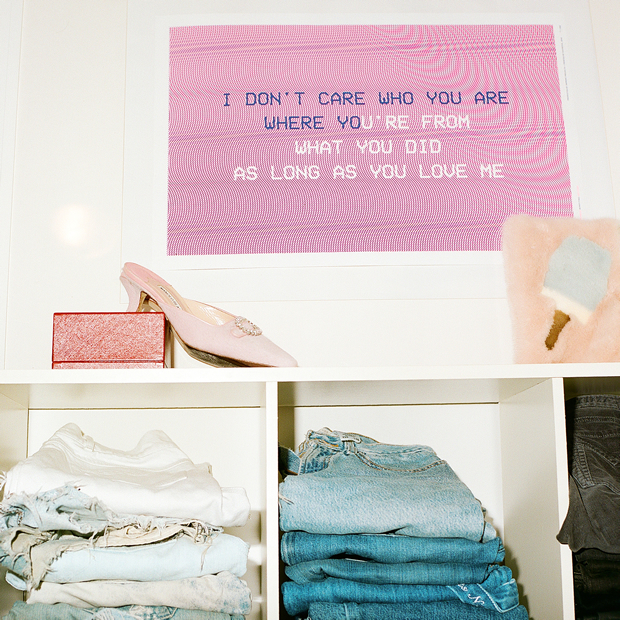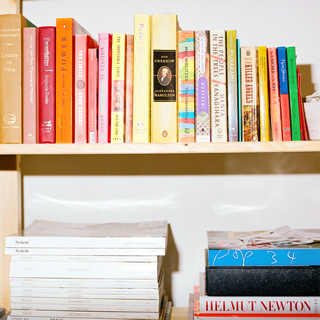 On her OCD…
I can be super OCD about where things go in my space. I definitely get that from my dad, he's even worse than I am. He absolutely will not tolerate anything on our kitchen counters in our family house in Queens. At first, I used to think he was insane, but I'm just like him now.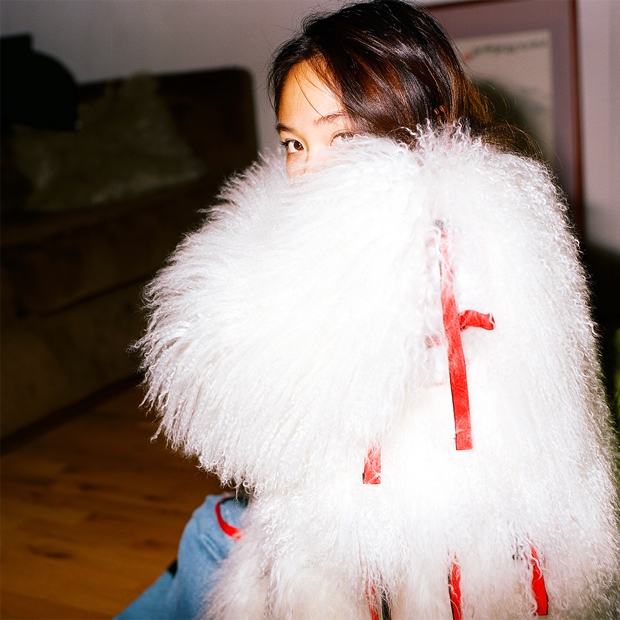 On Lunar New Year…
"My family is obsessed with Chinese New Year. It's our Christmas, Thanksgiving, NYE, Easter, plus every other holiday you can think of rolled into one. My brother and I always go home to our house in Queen's and we decorate the house the night before and eat a huge dinner. We always have the sticky doughy rice balls filled with sesame or Bird's Nest. We'll burn incense for our ancestors and eat all the traditional foods. The next morning we'll wake up to the loudest Chinese New Year's music that my dad is blasting from downstairs. Then we get our red envelopes and eat a vegetarian breakfast. My dad usually has dragon dancers organised for his company so we'll go over and watch that for a while. I'm getting so excited just thinking about it now!