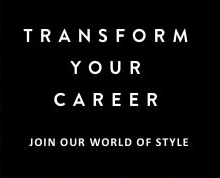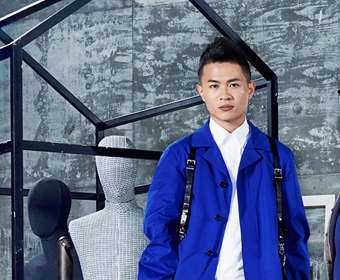 Iron Yu
Visual Merchandiser/Visual Merchandising
Favourite Brand
Y-3
I love working at Lane Crawford for the fashion, visuals and music. Limitless creativity is my inspiration and motivation. Being at Lane Crawford lets me work with a pure heart – I work for shared goals and do not feel the need to compare myself with others to measure my success. The environment inspires me to be innovative and passionate in my work. This suits my personal style of purity and simplicity.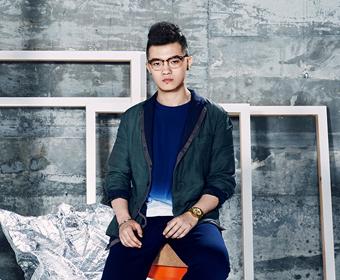 Benny Ma
Sales Associate / Beijing Seasons Place – Menswear
Favourite Brands
Rick Owens, Kolor, Sacai and more
I love fashion, I love design, and I love being on top of the world's trends – this is what motivates me most at work. As one of the most iconic style destinations, working at Lane Crawford makes every day an exciting new challenge for me. I thrive on this. Success to me is all about doing what you love and being full of hope about the future. I don't have any real fashion icons because I inspire myself, but I am attracted to Japanese labels like Rick Owens, Kolor, and Sacai.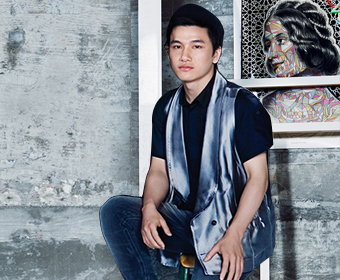 Chan Ka Chun
Warehouse Supervisor / Warehouse
At Lane Crawford, I learn new things every day and that makes me feel positive about life. New challenges, new people, and learning new things are my work motivations. I am a simple person with simple dreams. I love shopping. I wish to have my own family and a happy life. As I achieve all of these things, I regard my life as a success. Lane Crawford is like a family which is always supportive of even the most ordinary dreams. Like my personality, my style is casual and my idol is Andy Lau because he is common, but timeless.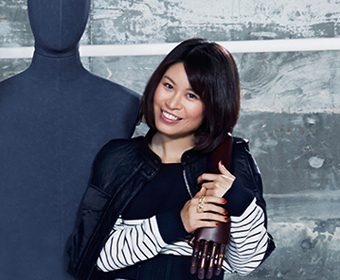 Dorothy Ng
Concierge Supervisor / Member Services
It's great fun working at Lane Crawford! We have many opportunities here and we meet new challenges every day. I feel confident to meet these challenges because of the best-in-class training and the great team. Working with an encouraging team fuels my confidence at work. To me success is not only measured by your title and compensation, but by being able to find joy in your work. Working at Lane Crawford has inspired my passion in art and handcraftsmanship, the exposure to great brands and the people that love them has improved my fashion sensitivity and honed my taste. My style is 'Chic' and I am an avid follower of fashion bloggers, my creativity is inspired by them.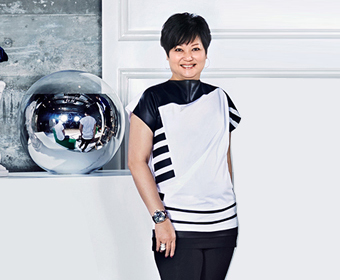 Irene Lau
Director - Sales & Operations / Sales & Operations
Lane Crawford is made up of great people, which is really important to me. My team is my biggest motivation. While sales performance is my goal at work, it is never a source of stress. I enjoy the ever-changing world of fashion and trends. My career is exciting because I get to work across great brands that touch every part of people's lives, from fashion, cosmetics, and fine jewelry to home and lifestyle. My work is always exciting and stimulating, full of style and fashion, which I love. I have a passion for fashion and shopping. I even dress up my dogs! My personal style is sophisticated and elegant.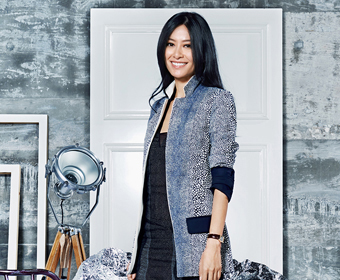 Nina Ni
Personal Stylist / Customer Relationship Management
What makes me passionate about my work is people; their image and emotions, their dreams and personality. I love working at Lane Crawford because we are committed to delivering the best retail experience through personalized service and the idea of 'clienteling'. It provides a great platform for me to master the art of styling by connecting with and learning from the world's top designers. My passions are fashion, music and animals. I love horse riding. I bring this joy to my work everyday when I am with my customers. To me, success is happy customers. It is a very special feeling when I see my customers receive compliments for the look I worked with them to create. I like to mix and match. Sometimes I like the edginess of Rick Owens, other times it is more of the sexiness in Roland Mouret. My favourite fashion icon is Grace Kelly.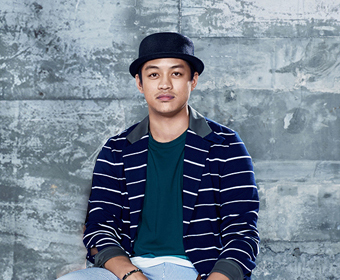 Eames Wan
Assistant Buyer / Central Buying Office – Menswear
Favourite Brands
Alexander Wang, Phillip Lim, Alexander McQueen, Hiroshi Nakamura, Kolor
I joined Lane Crawford because of the wonderful team of experts. I can proudly say we have the best Menswear buying team. Lane Crawford has given me a dream job with a broad career platform and at the same time, opportunities to inspire others with fashion and style. Everything about design and lifestyle makes my heart pound. I am a loyal fan of fashion. I like many brands and many styles: Alexander Wang, Phillip Lim, Alexander McQueen, Hiroshi Nakamura, and Kolor are all brands that I love. They are great examples of the styles I favor like functional, prep, new generation, and vintage reference. I love the endless possibilities at Land Crawford.