Travel Rituals:

Nick Wooster

The tastemaker shares his

travel cheat sheet
Arguably one of the most recognisable faces on the international fashion scene, barely a week goes without Nick Wooster having to board a plane to jet off to some global style destination. With a hectic schedule that takes him from New York to Tokyo, Rio and back, we catch up with the tastemaker during Men's Paris Fashion Week where he talks to us about his approach to travel.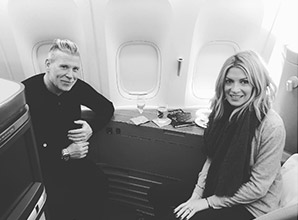 The Journey Begins…
"For me, a trip starts on the day of. I don't pack until the morning of my flight, regardless of what time it is. That's a whole ritual in itself. Then I love to get to the airport as early as possible. Sometimes four hours before the flight - minimum three hours but better four.
I like to get through all the security and head immediately to the lounge. Once I'm in the lounge, I ditch my stuff and go shopping in the airport. I buy duty-free, I buy magazines, I buy water and I buy nuts.
I leave the lounge 10 minutes early so that I can be the first in line to get on the plane. Once I'm settled on the plane, I put on a sweater and maybe change into sweatpants; I like to get comfortable. I love the plane ride. For me, it's the best part."
Checking-in
"I always check-in luggage. Only if a trip is a day or two, will I carry-on. I hate carrying on because I think it's more of a pain than to check-in."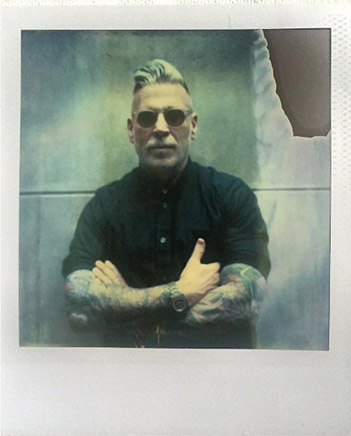 Best Airport
"Well, after having the pleasure of flying Cathay Pacific First Class, I have to say Hong Kong!"
Lost Luggage
"As furious as you're going to be, it doesn't pay to blow up at whoever's on the other line. You have to be as nice as possible and ask and ask and ask and you'll get as much money as physically is allowed."
How to Snag that Upgrade
"Dress nicely and ask politely."
Must-Have Apps
"Uber has changed everyone's lives because it makes the taxi situation easier if you didn't plan ahead. I always get the best drivers, which I can then book on my own – but don't tell Uber! I also especially like Delta's 'Follow My Bag' app which tracks where your bag is."