TikTok Aesthetics Explained
Are you "Coastal Grandma" or "Night Luxe"?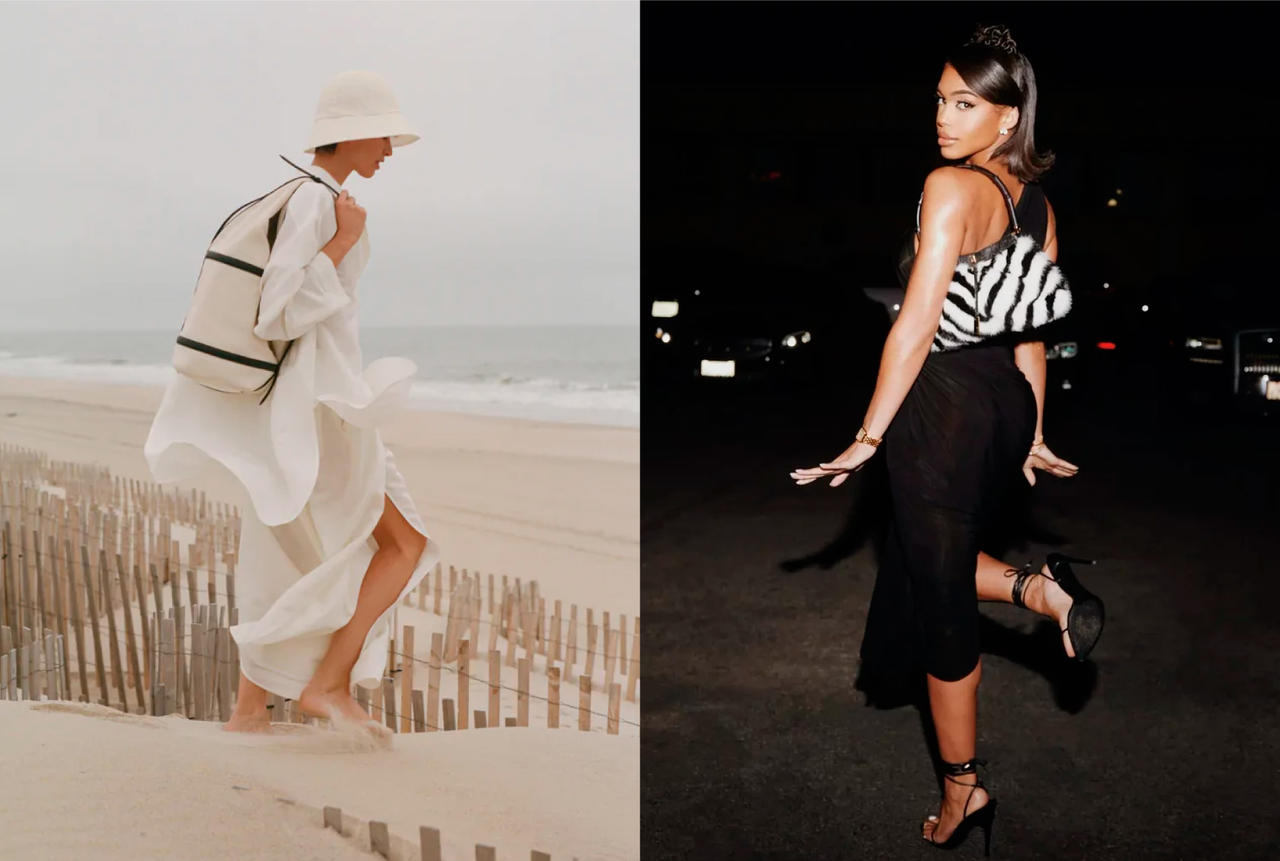 TikTok, with its supercharged algorithm that delivers a never-ending stream of easily digestible microtrends, now dictates what's in vogue. This has transformed not only the way we shop and dress, but also how we create and define our identities (visual or otherwise). Two of the platform's buzziest new fashion-aesthetics-turned-lifestyles, "Coastal Grandma" and "Night Luxe," are polar opposites. One is all laidback class, while the other is performative opulence - the classic LA vs. NYC dichotomy, if you will.
What these trends do have in common is a desire to break free from the tiresome routines of working life, seeking digital detox. The Coastal Grandma dreams of clearing her mind through long walks on the beach and hands-on activities like gardening and baking, while the Night Luxe persona is more indulgent and extravagant, pursuing pleasure – fuelled by dress-up, drinks and dancing – after the sun goes down.
What do they mean?
"Coastal Grandma" was coined by TikToker Lex Nicoleta, inspired by characters from Nancy Meyers movies like Diane Keaton in Something's Gotta Give and Meryl Streep in It's Complicated. It embodies effortless elegance with a casual, beachside air. More than just clothes, it covers accessories, home decor, food, and drink preferences, and even hobbies. And no, you don't have to be a grandmother or even live by the sea. This aspirational lifestyle creates accessible ways for 9-5ers to channel the affluent retiree life.
Contrary to Coastal Grandma, the Night Luxe aesthetic is a combination of the Roaring-Twenties-meets-Gossip-Girl. It's about letting loose and having fun in the here and now - achieved through a luxurious urban nightlife and glam outfits. Cult fashion items have contributed to the maximalist look, such as Mach & Mach's glitzy embellished heels and Prada's crystal-studded satin bags.
Shop our edit below to adopt your new TikTok-inspired style.