The Talented Terry de Gunzburg

How the make up maestro revolutionised the way we approach beauty
Peek into every woman's makeup bag and you will undoubtedly find a multi-tasking highlighter pen that erases dark circles, illuminates and brightens. You can thank Terry de Gunzburg for that. Dubbed the 'Steve Jobs of make-up', French-born de Gunzburg is one of the most influential and industry renowned makeup artist's, innovator's and entrepreneur's of our time.
Not least because she invented the iconic YSL Beauté Touche Éclat - which took her three years to convince the brand to launch - but because of her ability to dream up the freshest ways to create the most transparent and flawless complexions.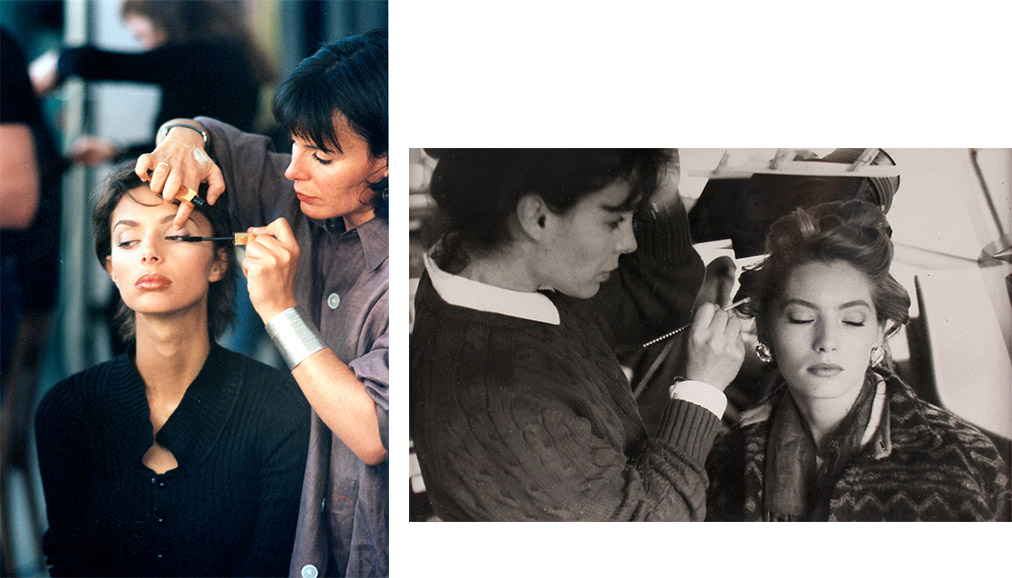 From Serendipitous Beginnings
"I think it started when I was a child. In fact, as a little girl, I would put some rose petals onto my cheeks just as if I were wearing blush… and I would use the juices of red berries to create extra red lips!" recounts the founder of By Terry, on how her love affair for makeup began. "I would turn every place I could into a colour playground!"
Eventually she went to medical school, a seemingly inevitable path coming from a family full of doctors, chemists and pharmacists. "But I was very rebellious and wanted to annoy my father, and I wanted to go to art school," she says. "My father agreed, on one condition: I had to study something over the long summer break."
Fate landed her at a make-up course at Carita where her natural talents impressed Maria Carita, and she was sent to do the make-up for a Vogue photo shoot. The rest is history and her incredible portfolio now boasts work with the likes of icons Guy Bourdin, Helmut Newton and Irving Penn. After a decade, she found herself working side-by-side Yves Saint Laurent where she led the beauty looks for the Haute Couture shows and directed the makeup line.
"With him [Yves Saint Laurent], everyday was an opportunity to reinvent my profession from creating the make-up collections, doing the make-up looks for the shows and inventing new products. What I remember most is his heritage, he taught me about mastering colours and the 'school of perfection'," de Gunzburg says.
Bespoke Beauty
It was this 'school of perfection' that carried over to By Terry, which she launched in 1998, developing the idea of 'haute couleur' with bespoke shades for her VIP clients that flew to Paris from all over the world for her custom lipsticks. But the masses were calling and so By Terry - as you know it today - was launched to the wider public, much to the delight of women everywhere.
"Being a beauty innovator means to reinvent textures, formulas and packaging, season after season. But not these 'no need' products that don't add any extra benefits to a woman's needs!"
Future Perspectives
"Perfection will be the main trend. How to create a flawless skin that doesn't require photo touch-ups, but appears just as perfect and clear in real-life as it does in photos. Everyone wants to get Instagram beauty in real-life - products with a filter-like finish will be the next big thing," says the beauty visionary.
"Lips will continue to boom in the coming years, with more different results and effects that will allow people to create ombré lips, gradient lips and professional lips in one stroke. All-in-one products with multiple uses will also continue to be popular. Products like the new Compact Expert Dual-Powder that has a matte powder outside and a beautiful iridescent highlighter in the centre that can be used as by itself or together for blushing, bronzing, sculpting, strobing and concealing. It's going to be a powder that can do it all - a key trend in the future."