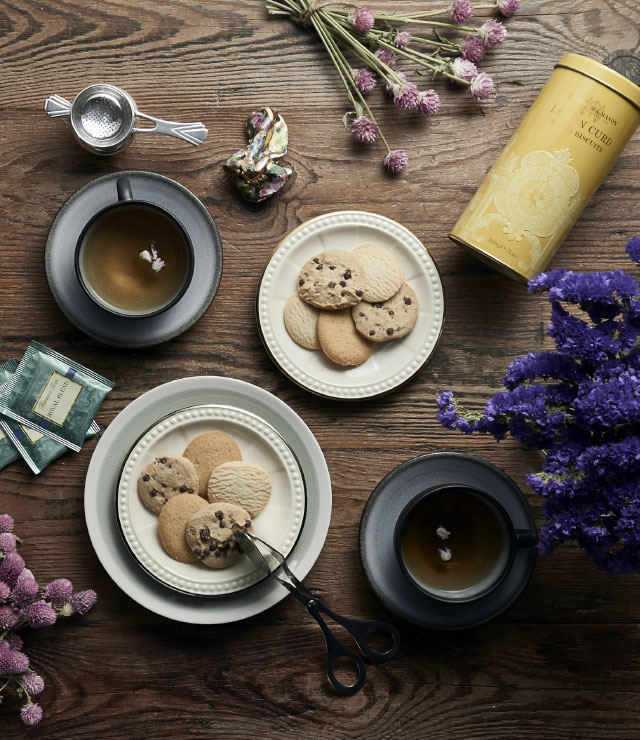 Tea has long been a marker of social standing and, as one of Britain's original tea merchants, it is not surprising that Fortnum & Mason's own story and the history of tea itself are so closely entwined. Back in 1707 when the emporium was founded, Fortnum's tea buyers travelled the globe to bring the best teas back to Britain's aristocratic classes. It was the age of tea, when elegant ladies and gentleman would stroll around London's beautifully designed open-air tea gardens before enjoying the finest varieties from around the world.
As the royal warrant holders to the Queen and the Prince of Wales since 1955, Fortnum & Mason produces some of the most luxurious teas in Britain.
A proper afternoon tea is one of life's most refined simple pleasures. Recreate your own with the newest additions to our line-up of Fortnum & Mason confectionaries and teas are sure to offer something a little different. In particular, Fortnum's First Flush Darjeeling – a favourite of Fortnum's most loyal clients and named so because the young tea leaves and buds are first picked during the first 'flush' period and thus offer a clean and complex yet light flavour – and Royal Deeside Heather Honey shortbread make a fantastic pairing.