Smoke + Mirrors
Inspired by the timeless allure of games, magic and mystery, L'Objet's newest collection is full of playful and unexpected touches.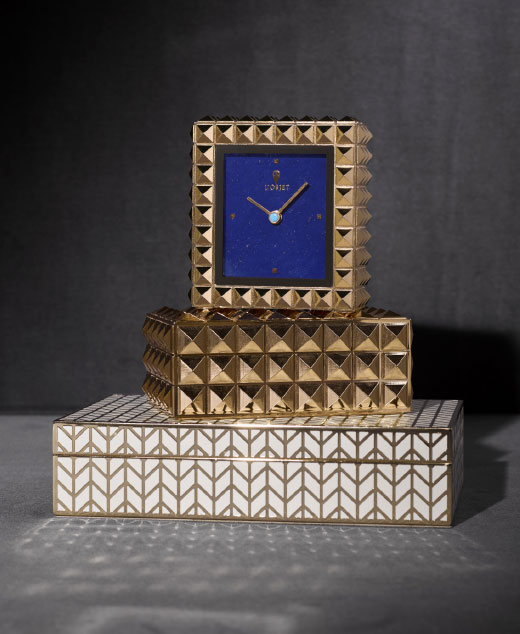 Founded by former interior designer Elad Yifrach, L'Objet has honed an elegant and distinct artisanal aesthetic in home décor. Inspired by the timeless allure of games, magic and mystery, the newest collection Smoke + Mirrors expresses a more playful side of the brand's vision.
"My passion for histories and cultures led me to the ancient Egyptian game of Senet which was first played around 3100 BC," says Yifrach. "I was struck by how long humankind has been fascinated by fate and wanted to develop a collection around this concept."
L'Objet beautifully explores this theme in a series of lovingly handcrafted pieces using the most decadent materials that the label has come to be known for; mahogany dominoes with brass detailing, leather Tic Tac Toe sets and crocodile playing card holders. Traditional parlour games sit alongside textured porcelain white rabbit sculptures accented with 24k gold ears, trinket boxes and decorative dice, fashion from antiqued brass.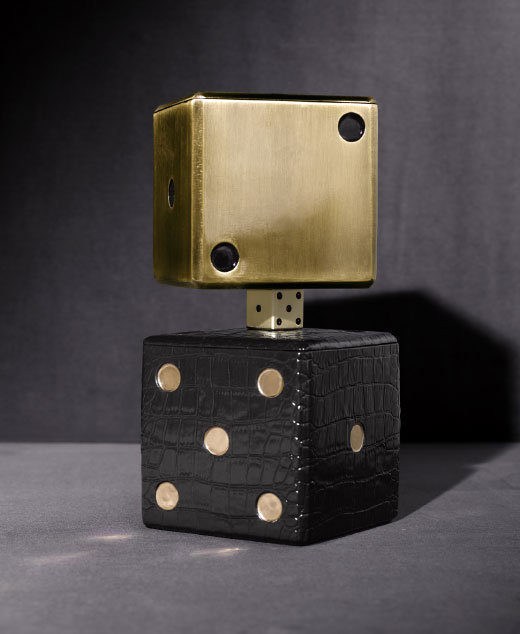 "The Smoke + Mirrors collection showcases a series of firsts for the brand which is what I'm most excited about," Yifrach explains. "Within this collection we have launched our first timepieces, made our debut into the gaming world and we've also utilised a variety of new materials for the first time," he says, adding, "The handpicked natural shell inlays featured in our Art Deco trays and Tic Tac Toe set are something truly special."
A unique addition to any space, this delightful collection is designed not just to sit on the shelf to be admired, but to be actively played with, enjoyed and to become part of your life and memories. Think of it as an entertaining end to an elegant dinner party or a cherished pastime for the whole family.