Natural Talent Fresh's Bestselling Beauty Harnesses the

Power of Nature
Fresh founders Lev Glazman and Alina Roytberg are renowned for their ability to harness the properties of natural ingredients (such as sugar, sake, rose petals, honey and black tea) and turn them into stellar skincare products.
Lane Crawford talks to the pair exclusively to find out about sourcing ingredients, the process of creating cult products, and the revelations that emerge from their research lab.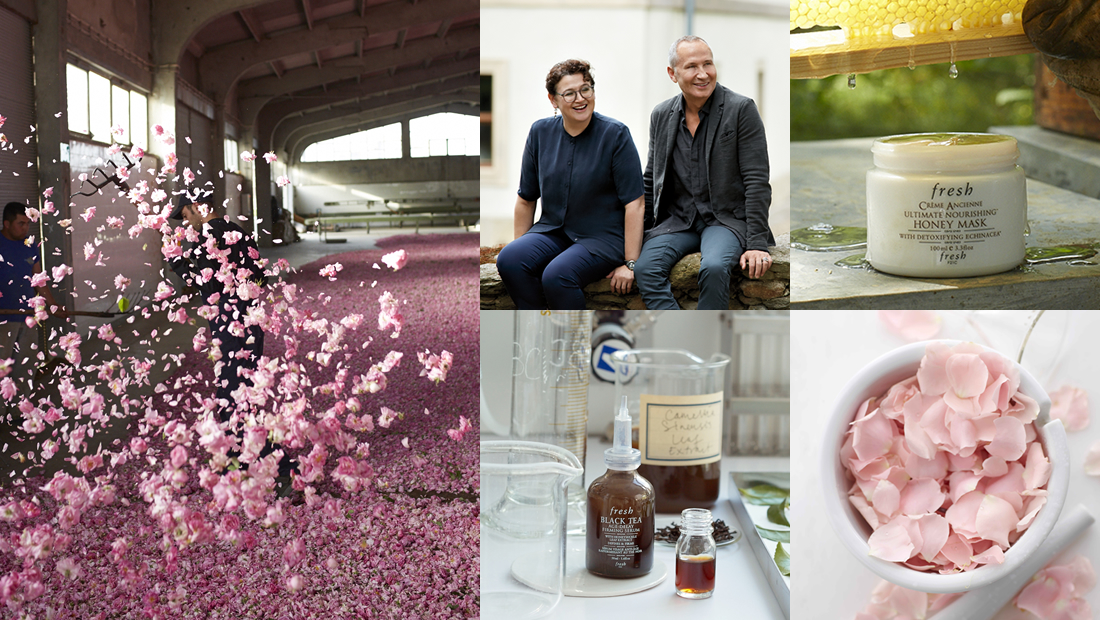 How do you select the ingredients to use in your skincare?
Lev: "The inspiration comes from everywhere; everyday life and our curiosity, as we're constantly looking for ideas for ingredients, and the potential power and effectiveness of them. We work closely with the Fresh Research Lab to merge science and technology to develop formulas that are as indulgent as they are effective."
Once you've decided on the ingredients, what's the process of creating a new product, and how long does it take?
Alina: "Each product begins as a passionate idea that Lev and I work closely on bringing to life. At the Fresh Research Lab, Lev and his research team work to develop the precise formulation that is efficacious yet maintains that Fresh sensorial experience. I work with our in-house design team to tell the story of the product's journey. Depending on the formula and ingredients, it can take years for the product to come to life."
Can you share a finding from your research lab?
Alina: "Sugar is one of the most iconic Fresh stories. Each of our grandmothers used sugar to heal our cuts and scrapes and when we went to look at the research, we discovered that sugar has natural antiseptic properties. It is incredible to know that the remedies that are passed down for many generations without question, are now validated by science with clinically proven benefits."