Discovering New Talents in Fashion
Ffixxed Studios mesh artful ideas with minimal pieces created by a family of seamstresses in the heart of Shenzhen's mountains. In this new way of working, expect something different.
Photography by Fan Wu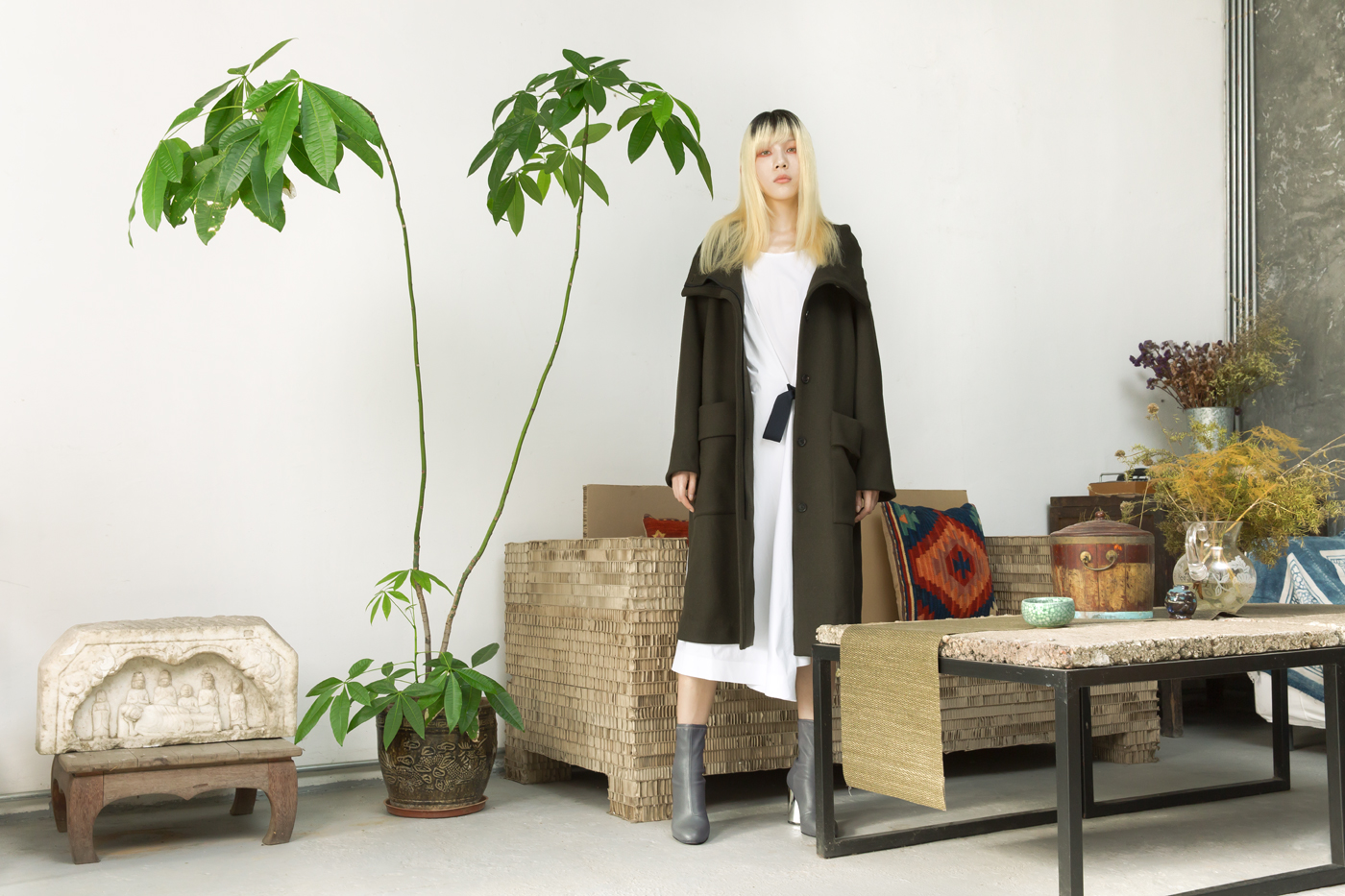 At the bottom of Shenzhen's Wutong Mountains, surrounded by natural parkland, lychees and logon fruit forests is a four-storey complex that is the home of Ffixxed Studios. This somewhat surprising location is the latest in a list of unique spots that have informed the label's founders – Fiona Lau and Kain Picken's – exclusive collaboration with Lane Crawford.
For many years, the "Made in China," stamp was affiliated with low cost, mass-market manufacturing, but Ffixxed are at the forefront of its redefinition for the 21st century. Today, with more Chinese designers on the world stage, "Made In China" is no longer something to be ashamed of, and at Ffixxed it has actually come to represent a truly 360-degree approach to considered, community-engaged design.
At the brand's pure white work-slash-studio space design, sales and sample production all happens in one building; remnant fabric is rewoven into customised cloths and repurposed; digital prints are made to order with exactly zero waste; and the label's team of 17 lives with their families in the relaxed village, gathering on weekends for festive lunches.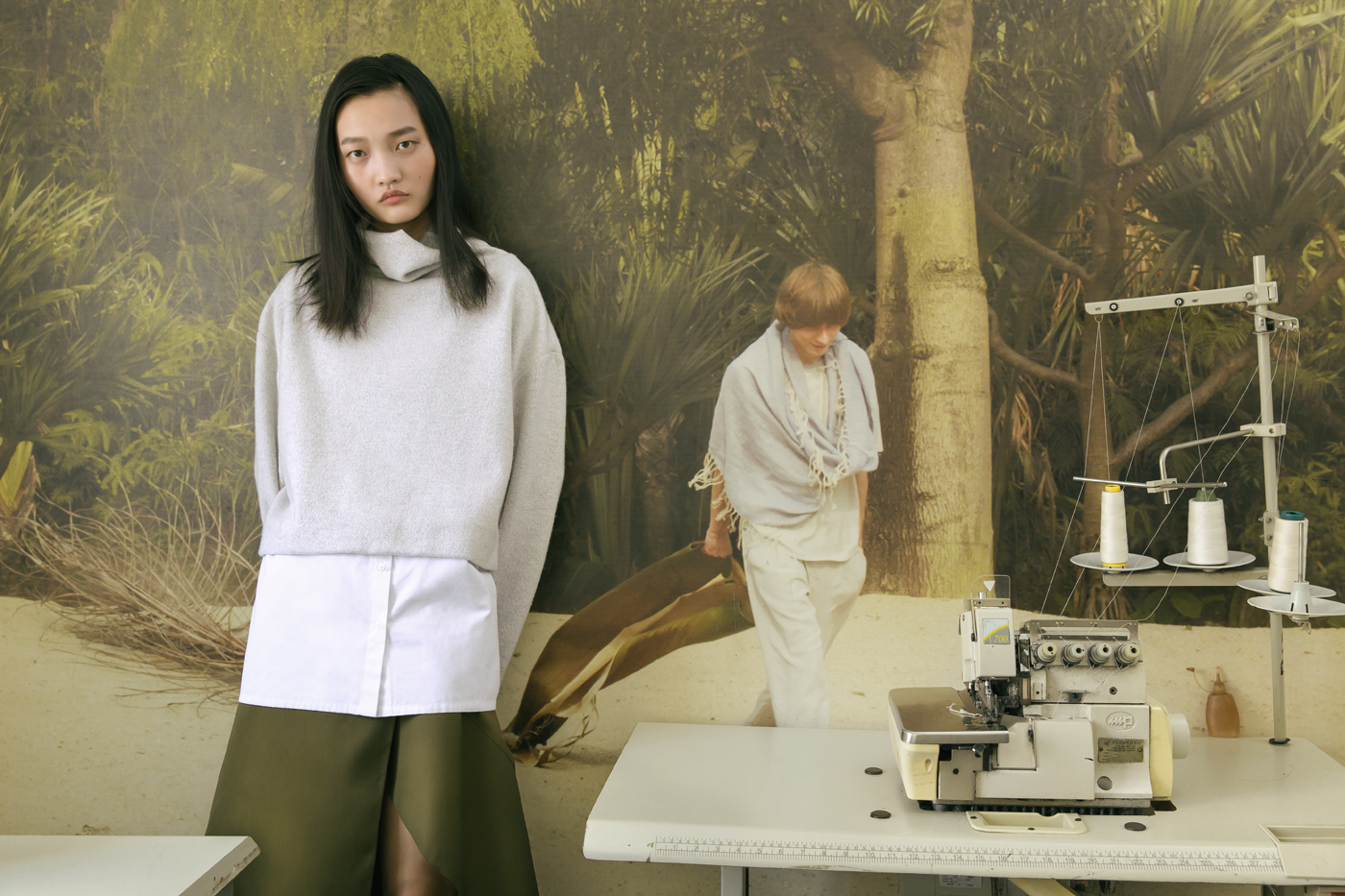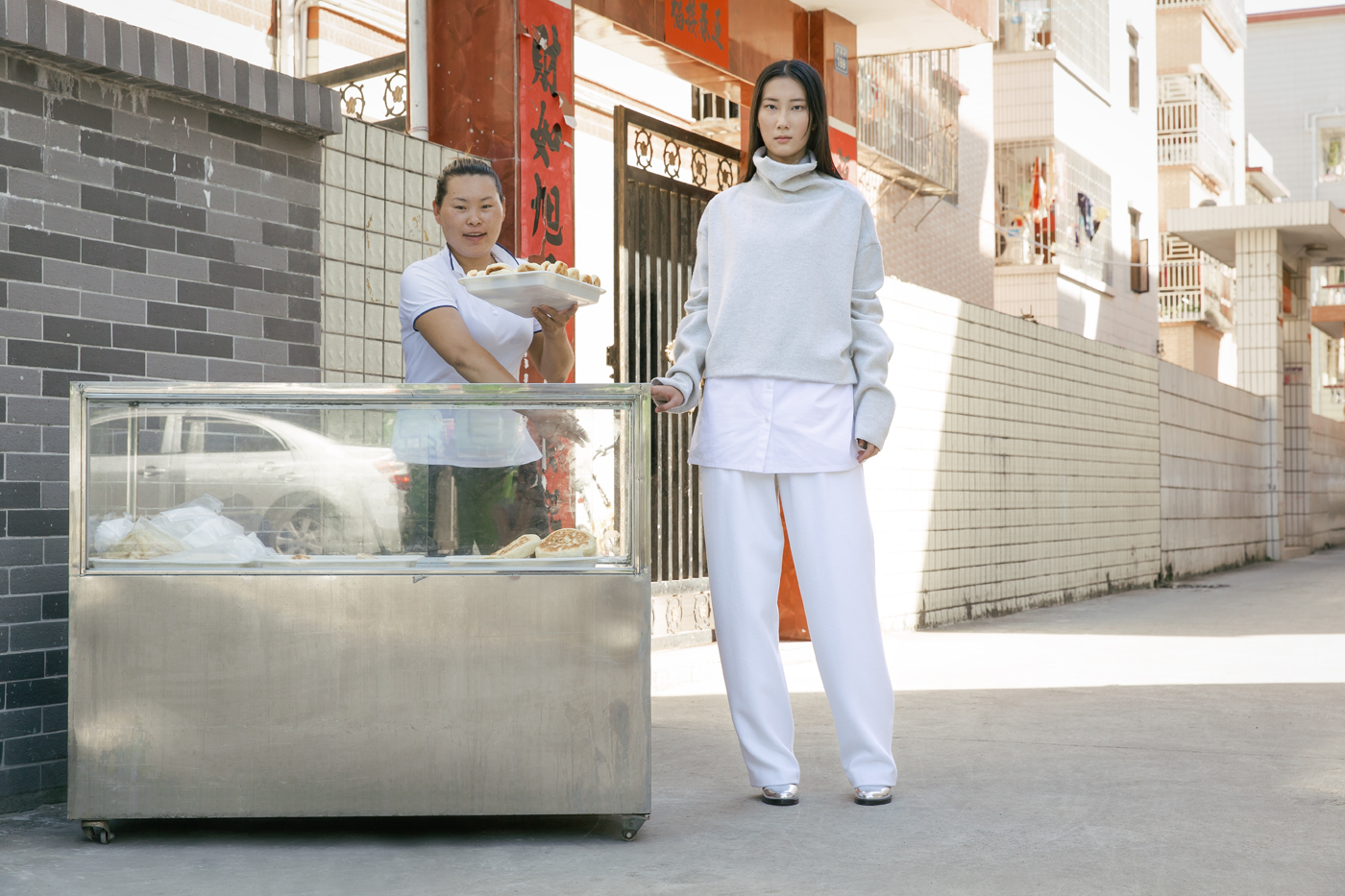 The brand, which is part of Lane Crawford's Created in China programme, has always been avant-garde and doing things differently is in their DNA. Founded by artist and designers Kain Picken and Fiona Lau, their aim is to approach fashion as a way to participate in a wider discussion about production, consumption and culture.
Berlin was the starting point, although the first collaboration was more an art installation than fashion collection. "It was still fabric," says Lau about the project that started it all, a collection of hand-assembled flags. "Everything there felt new, fresh and open, and that gave us a good environment to start something like Ffixxed." Berlin's DIY culture still remains in the brand and Picken adds, "It inspired us to start this new way of working."
The artsy vibe remained, but in a bid to grow, the couple switched moved to a very different hub, Hong Kong. Production sped. Pieces came together instantly, while the city's unique sub-cultures became a new source of inspiration. In one early collection, textured seat covers made from wooden balls and usually seen slung across driver's seats in the city's red taxicabs were turned into a vest and massage sandals. "We were a lot crazier back then," Lau admits with a giggle.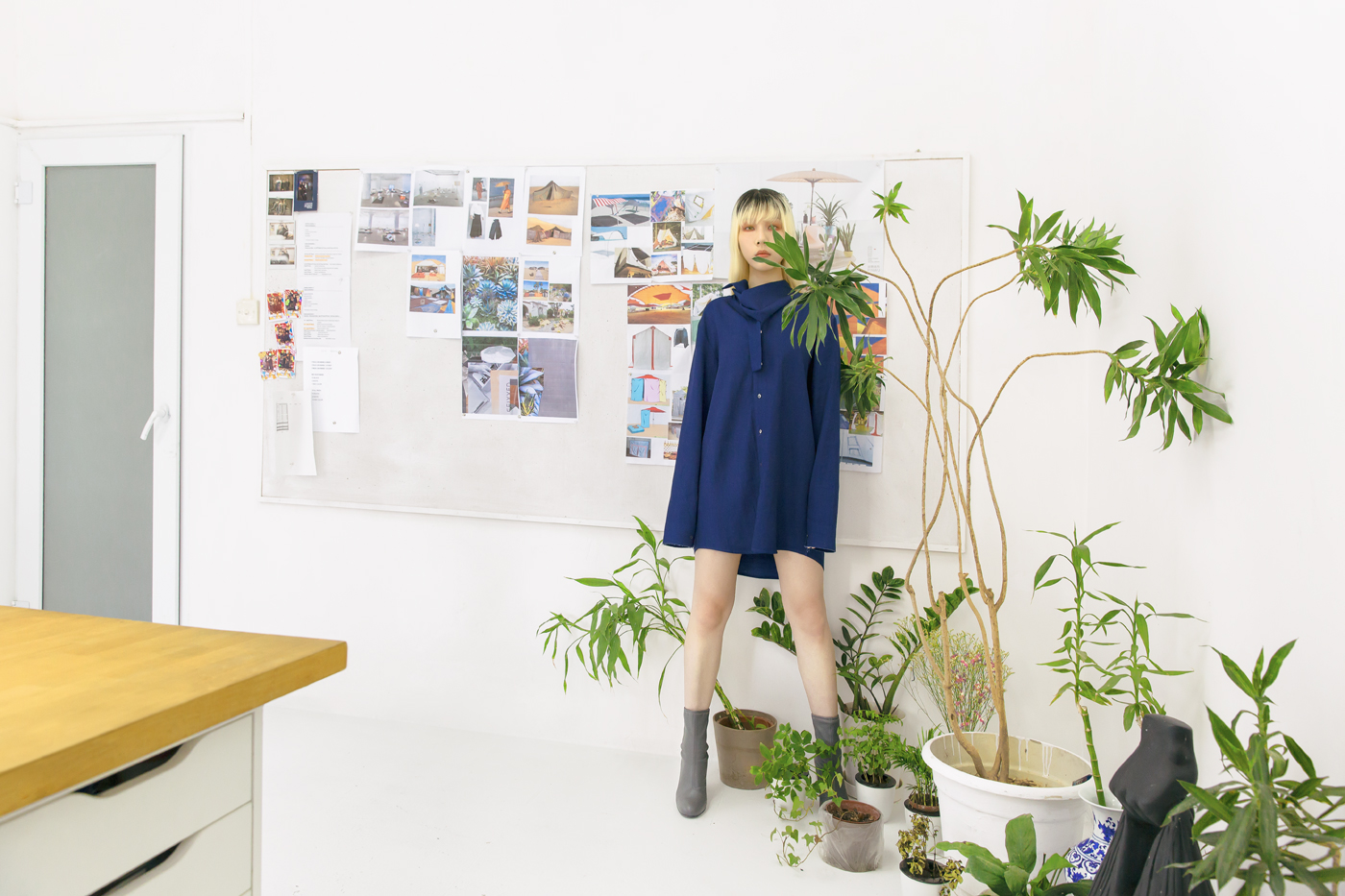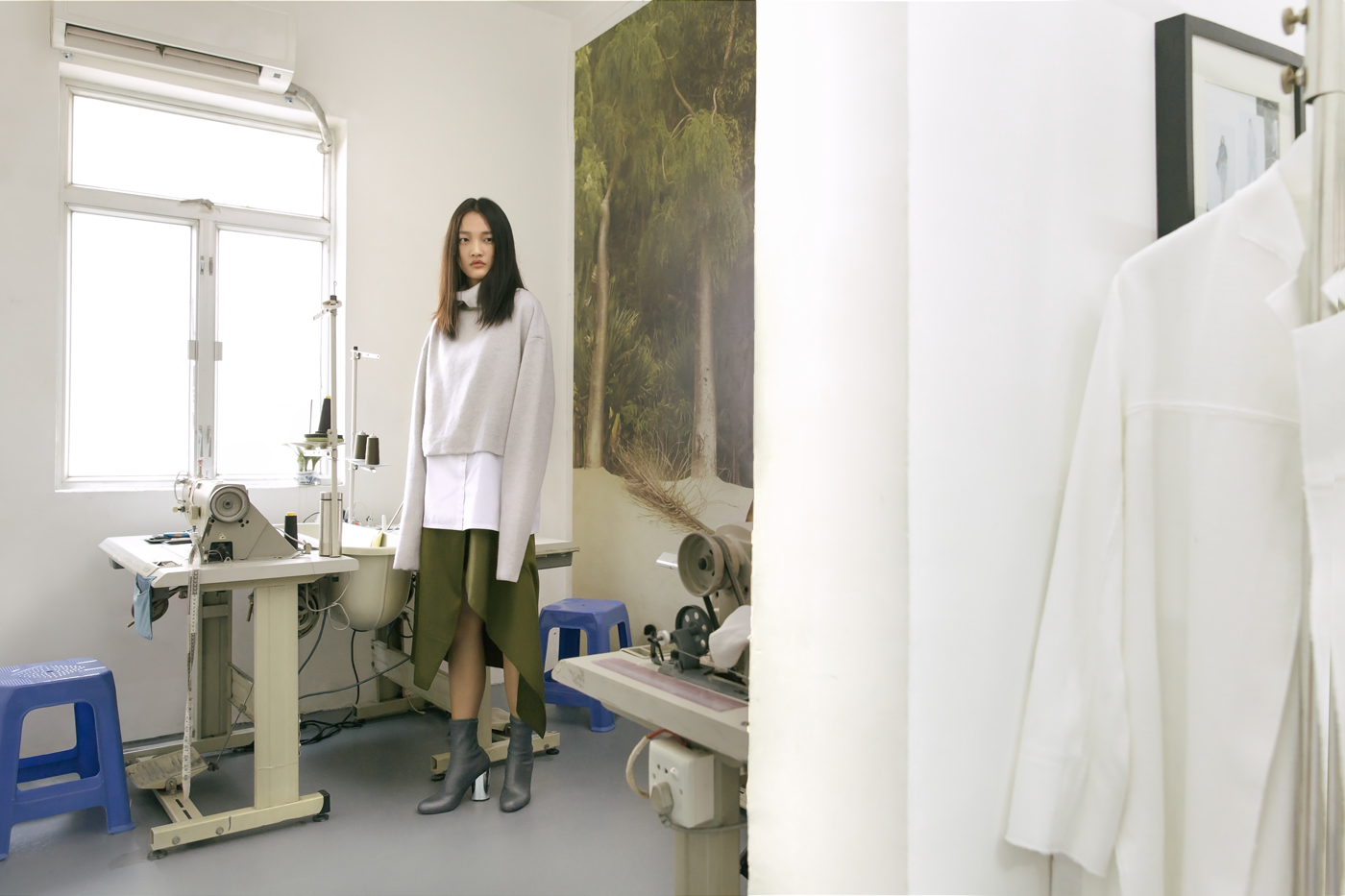 But these alternative and idiosyncratic visions did not fit in an industry run on global mass-market demand. The design duo found production impersonal, jarring, and it felt time for a new perspective. Hauling a simple sewing machine, they turned an apartment into sewing studio and with production now firmly back in their hands and distance a magnifier, a new plan formed, and Shenzhen would be the heart of it.
Even for artists, this seemed an eccentric move, but they felt compelled. "We were so focused and determined that we felt like we could make anything happen," says Picken. And indeed, they did. Design and production moved in house to the serenity of Wutong, while Ffixxed showed collections at New York, Tokyo and Paris fashion weeks. By 2014, when they won a Woolmark prize, a sea change had occurred, as China had become their largest market.
Their latest exclusive collaboration with Lane Crawford reflects just this. The collection features elevated unisex basics in easy silhouettes and a palette of indigo, grey and black that can seamlessly be integrated into everyday life.
When the duo moved to China almost a decade ago, there was no homegrown fashion industry to speak of. Today, with their heartfelt, community engaged ethos making ripples in the global industry, it feels as if they may have opened up a whole new landscape.