Countertop Culture

Must-Have Kitchen Appliances
Lane Crawford presents an edit of smart and sleek appliances for today's high style kitchen; each iconic piece is steeped in culinary heritage and designed to be seen.
One of the most iconic pieces and a must-have for any full-equipped kitchen is KitchenAid's mixers. Combining a professional functionality with a much-loved retro design that comes in a new Pantone-inspired colour option each year, the KitchenAid mixer has become a symbol of stylish domestic living for the Instagram generation. But for all its design accolades, it is also extremely versatile with a power hub that allows for over 12 optional attachments transforming the stand mixer into a culinary centre that mixes, kneads and whips to gastronomic perfection.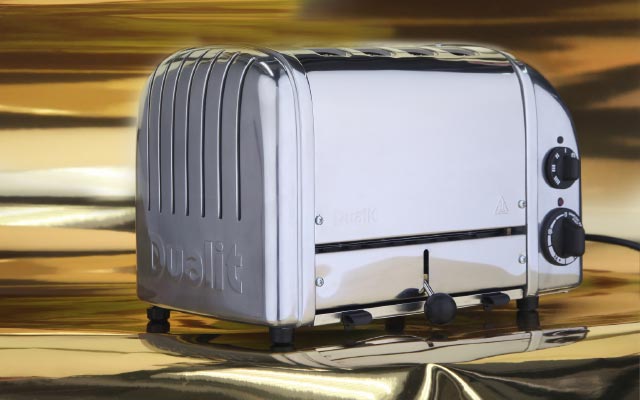 Dualit's classic toaster is another design icon with an unwavering aesthetic appeal. Originally designed in the 1950's, the industrial armour-plated design was one of the first to feature an inbuilt timer and a manual lever so that the toast remains warm inside when finished. Each toaster is also hand-assembled in its West Sussex, England factory and available in a variety of colours.
These are the stylish pieces that last more than just a season, enhancing the beauty of your everyday.