COOKBOOKS TO COVET
The culinary titles sating designer appetites
Words by Bridget Barnett
In need of some inspiration in the kitchen? The creatives behind our favourite lifestyle brands Chilewich, Dinosaur Designs and Bethan Gray reveal the cookbooks adding flavour to their daily lives.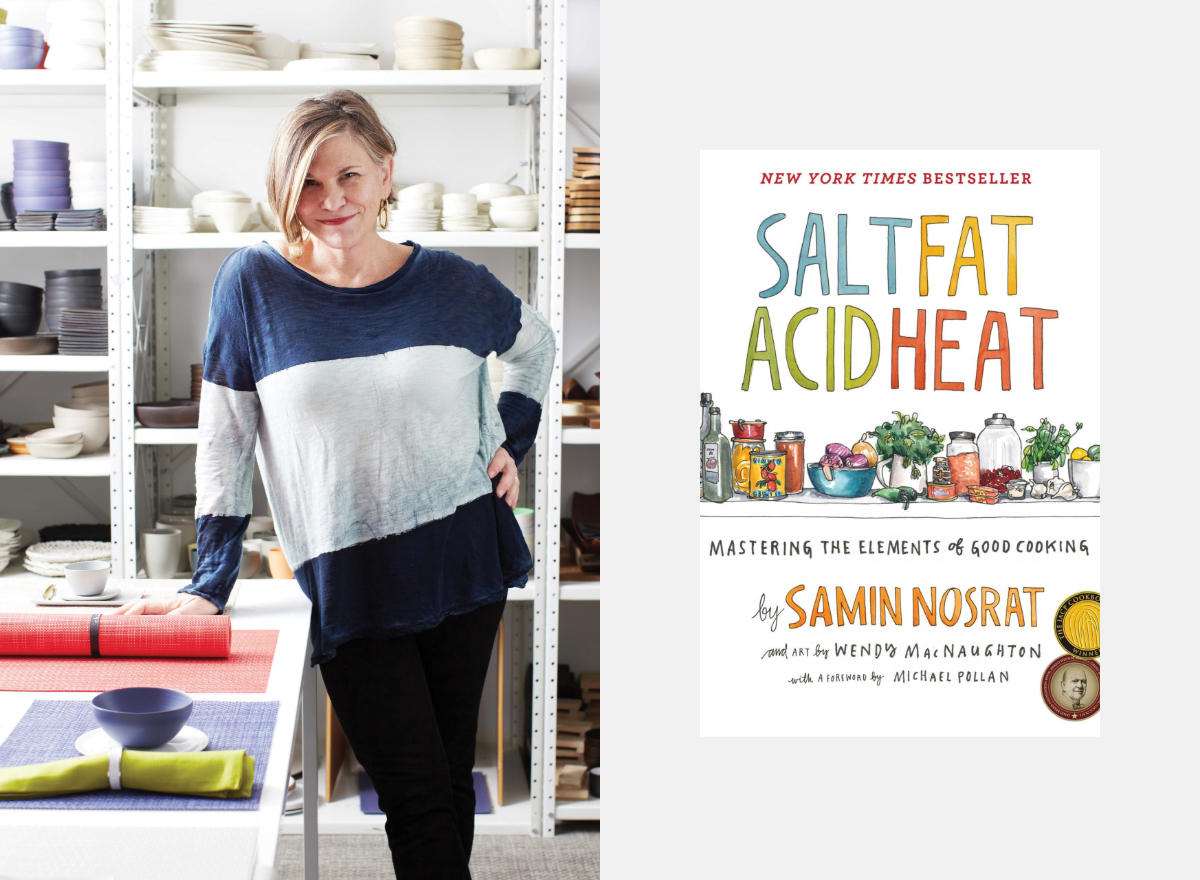 "My current favourite cookbook is Samin Nosrat's Salt, Fat, Acid, Heat, which is a New York Times best seller. It is not a typical cookbook. There are recipes, but the focus is conveying that any great dish is rooted in some combination of these four elements. In offering a roadmap rather than providing a prescription, it empowers me to adjust the core elements based on my palate and the particular flavours I am after. I am cooking a lot in this pandemic, and this book has helped me to create a new favourite way to make a simple, delicious dinner. I roast shrimp with olive oil, garlic and red pepper, adding lemon juice after they are cooked. Then I shred cabbage with scallions and mix in parsley, red wine vinegar, olive oil and salt. It's very yummy as a delicious light lunch for guests, but I often just make it for myself."

– Sandy Chilewich, Chilewich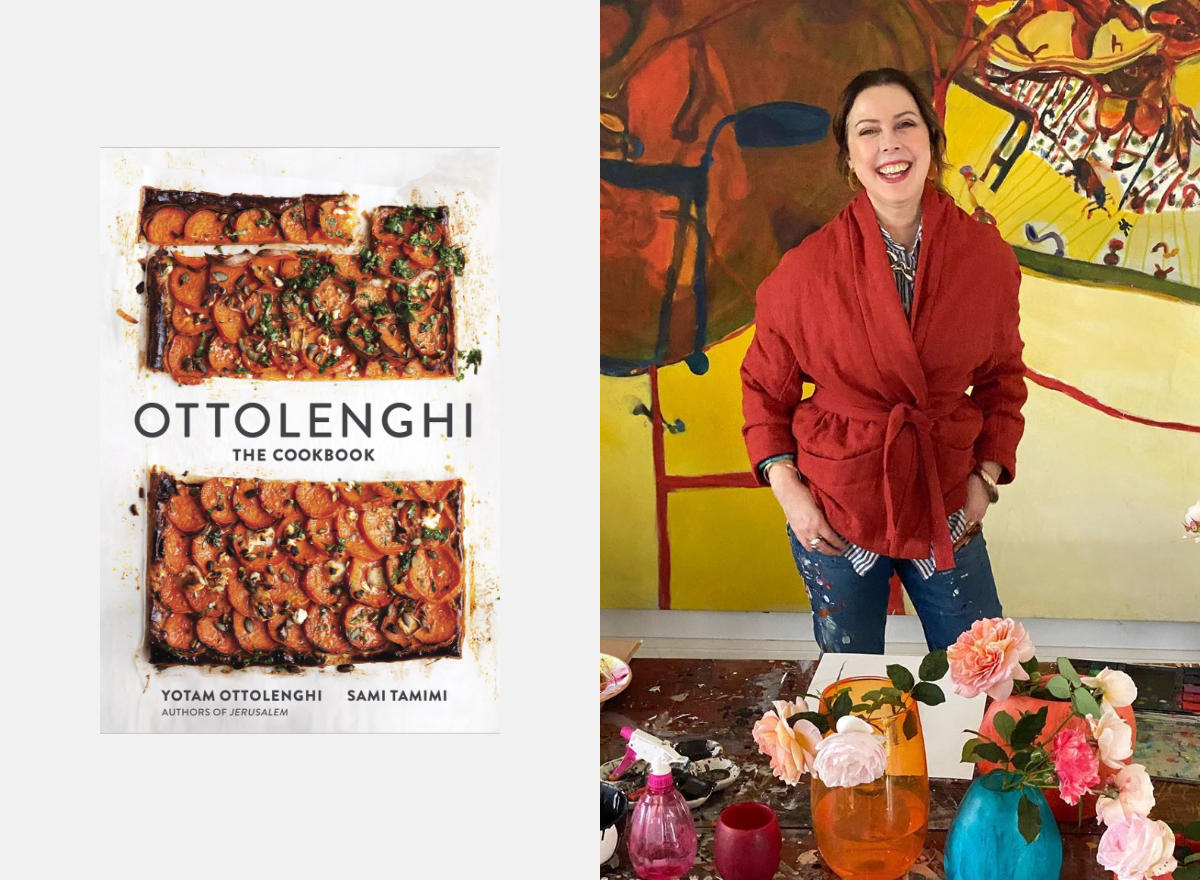 "I love to cook, and I like to know the ingredients of the food I eat. What you eat has a big impact on your health. Some of my favourite cookbooks include The River Café by Ruth Rogers and Rose Gray for seafood and pasta; I love Ottolenghi for salads; Bill Granger has great comfort food recipes; Rick Stein for seafood. The thing about all these chefs is the importance of good produce. Having the best organic olive oil, tomatoes, burrata and basil. The more we all support organic crops and sustainable farming, the more we support the environment and ultimately make organic food more affordable in the marketplace. Simple, clean, fresh food that nourishes you and makes you feel good is always a winner at a dinner party."

– Louise Olsen, Dinosaur Designs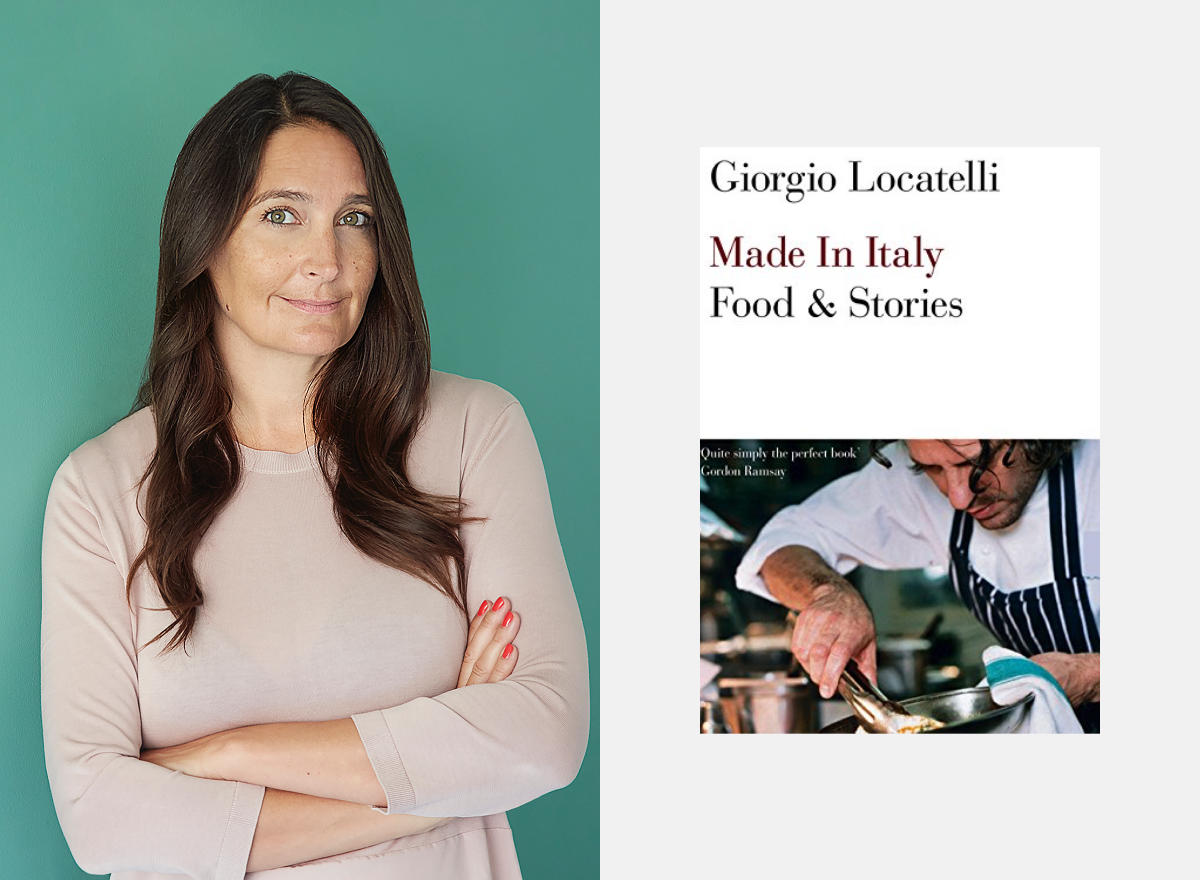 "I'm going to have to be completely honest here and confess that I don't really cook! My Italian husband Massimo is the chef in our house. His most well-thumbed cookbook is Giorgio Locatelli's Made in Italy: Food & Stories, and his favourite recipe is tortelli di zucca agli amaretti – pasta parcels with pumpkin and amaretti. He might make that as a cosy meal for just the two of us, or as the starter for a big lunch when we have guests over. I love Italian food, especially when Massimo's cooking, so I'm very grateful to him and I do make sure that I set the table and do the washing up to make up for my lack of culinary prowess!"

– Bethan Gray, Bethan Gray
Ready to roll up your sleeves in the kitchen? Shop Lane Crawford's edit of cooking and at-home entertaining essentials below.