Over three generations, Parisian brand Bensimon has become one of the symbols of French lifestyle across the globe. The originator of the concept-store, founder Serge Bensimon is famed for his impeccable taste, discerning sense of style and irrepressible joie de vivre.
Sprinkling the Christmas season with a soupçon of Gallic charm, Bensimon brings his inimitable vision to Lane Crawford with an exclusive pop-up. The space features a curated mix of Chinese and Western art, a selection of Bensimon's favourite products from a variety of different designers and special editions of the brand's signature tennis shoe, "La Tennis".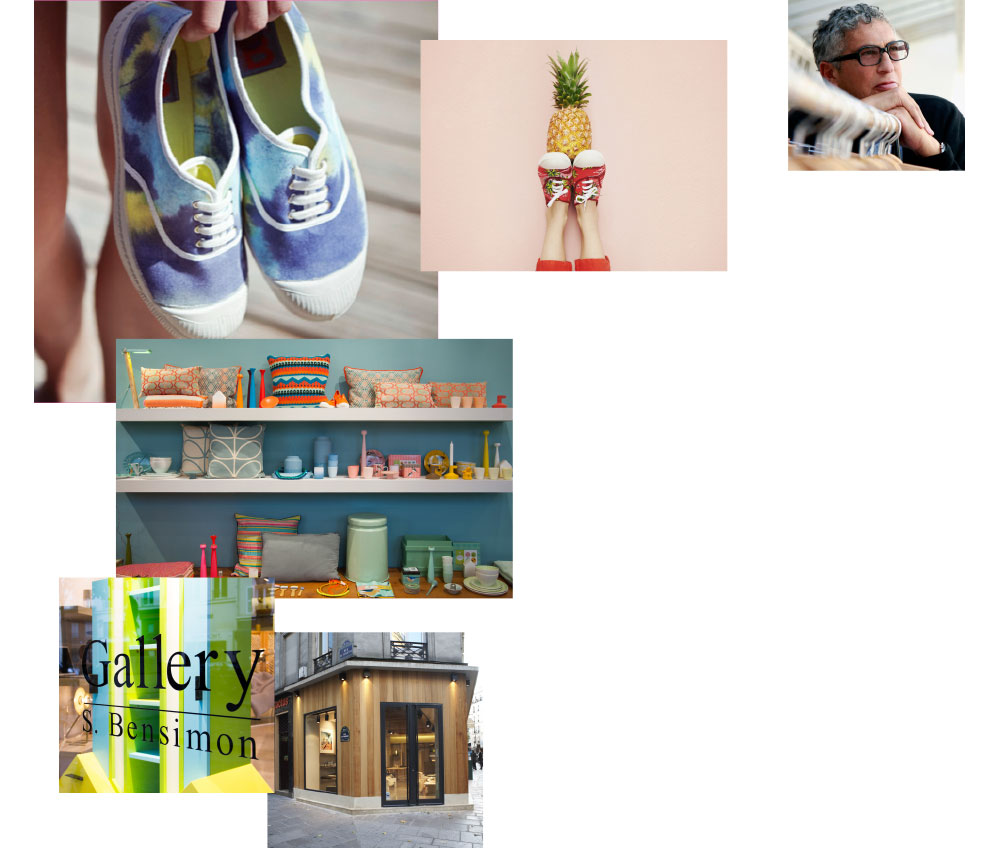 Who is Serge
Bensimon?
Working with a carefully selected roster of designers and artists, the French retailer has spent the past 30 years curating exquisite collections of fashion, art and interior design products that are coveted by legions of devotees around the world. Bensimon has built an empire of stores across France, Belgium and Germany with an eclectic mix of products by handpicked designers alongside his eponymous label.
A frequent traveller, Bensimon takes inspiration from the diversity of everyday life in the various places he visits around the world.
In 2009, he opened Gallery S.Bensimon in the bohemian Le Marais area of Paris, a concept store that is a platform for contemporary artists, designers and craftspeople to express their creativity in fresh and exciting ways.
Addicted To Love – it is a universal concept! How to create and to invent without love? A crucial question! In my opinion nothing can be done without love. How can an object or a product become essential or even iconic if there is no magic in it? This concept summarises well the philosophy of my brand; it has been my own motto for more than 30 years.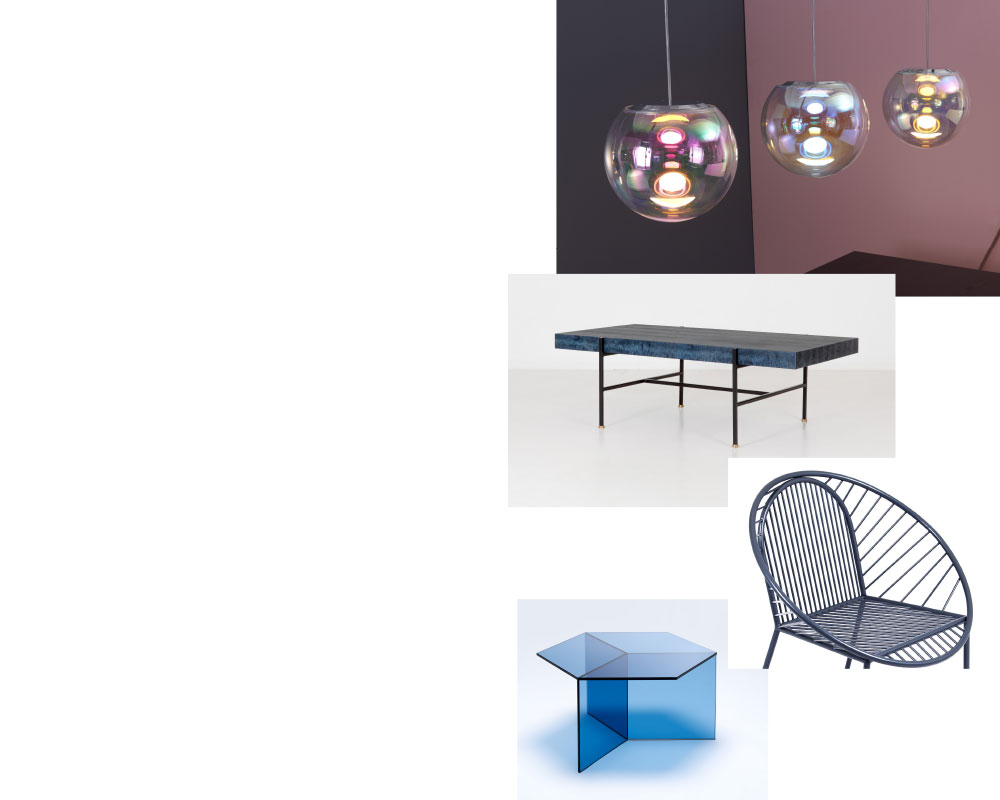 THE ART OF
CURATION
For his Christmas pop-up at Lane Crawford ifc mall in Hong Kong, Bensimon has curated a collection of art pieces for an 'East meets West' gallery show. "The East and West have converged for more than a thousand years now, and what we want to show in this particular exhibition is that high-culture qualitative tradition and design can fit very well, even with different backgrounds. Beauty and emotions bring us together."
These curated pieces include a pendant light, Iris, by Berlin's Sebastian Scherer, which he says "reminds me of the soap bubbles we all played with when we were children", and a bench by Chinese designer Yeli Gu that is "a pure example of the modernity of tradition". There's also French design studio Pool's Circle Chair, which has a "perfect understanding of how to make a piece practical and/or collectible", brass plated terrariums by The Stalk Room and a collection by Hong Kong's Joyce Wang that Bensimon says, "remind me of the postmodernists, very trendy and qualitative at the same time."
In addition, Bensimon has edited his favourite products from design stalwarts such as Tom Dixon and HAY, as well as fantastic finds for the home from KNIndustrie, Pulpo, Bosa and &Klevering.
EXCLUSIVE: THE ICONIC SHOE
Launched in the 1970s, Bensimon's iconic tennis shoe is still the product for which the brand is best known. A favourite among elegant women, from Jane Birkin and Julia Roberts to Naomi Watts and Natalie Portman, the brand's chic and simple shoe is a timeless classic of French design. The perfect Christmas gift, children's sizes of the shoes will be available in the pop-up space in festive red or white, and also in three exclusive styles created in collaboration with Chinese artists Sean Zhang, Don Mak and Cai Peng.
You seem drawn to colourful designs. Why is that?
Colour is the DNA of my brand. Nature, the journeys and the world's influences are full of colour. I wish to express that diversity in all my creations, to bring it to people and their homes and to share this attraction for lively surroundings.
How would you describe your design ethos?
There is no particular spirit or special direction that I follow, but curiosity, and the desire to know and to share are among my first feelings when researching my exhibitions.
How do you choose which designers to work with? Is there anything they all have in common?
Most of the people I work with, I have already met first. We talk, and I try to know as much as I can about their influences and past creations or the environment they work in. The personality of each one should be different, attractive and open, but most of all sympathetic. An object reflects the soul of its designer; we aim to edit only pieces with positive energy.
Is there a guiding principle that you follow in life?
In my life I have a real need to give, to share, to anticipate the desires of others. My secret is also to live every moment completely. Life is short, you cannot embrace the whole world alone, you need to go to other places and trust them. I am sure that this positive energy and freedom will always lead to good projects.