A Tom Dixon Christmas
Tom Dixon is one of the UK's most distinctive creative talents whose designs have become coveted symbols of elegance and sophistication in the most stylish homes around the world.
Based in Portobello, London, Dixon's striking interiors accessories draw from a golden era of British design while adding an aesthetic twist that's all the designer's own, making them the perfect gift for the design-savvy homebody.

For The
Caffeine Junkie
For those who are obsessive about their coffee, only the finest beans will do. But doesn't the perfect blend deserve equally perfect serving-ware? Tom Dixon certainly thinks so, and the designer elevates coffee making to a fine art with Brew, a new collection of essential utensils for the modern-day coffee lover.
Precision-engineered from stainless steel with a high-gloss vaporised copper finish, the Brew range comprises a coffee caddy, scoop, cafetière, stovetop, milk pan, espresso cups, biscuit tin and serving tray, allowing the discerning drinker to add a touch of panache to every stage of the coffee-making ritual. With a nod to the past and one eye on the future, these contemporary artefacts manage to achieve the neat trick of being both timeless and yet unmistakably of the moment. And the coffee? That's up to you.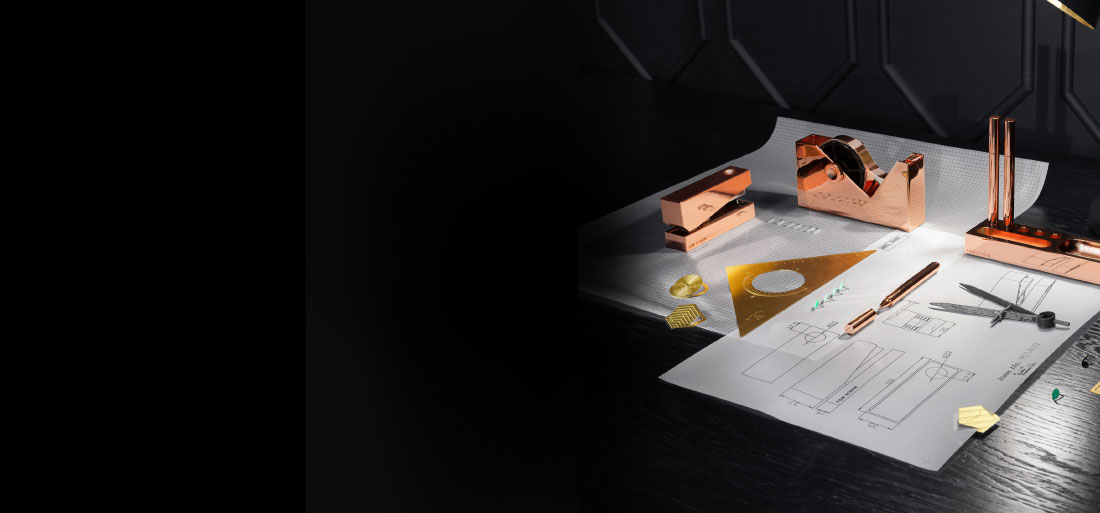 For The
Creative Spark
The pen, so they say, is truly mightier than the sword, and for the wordsmith or artist in your life there can surely be no better present than a gift that helps them express their passion. Tom Dixon's range of pens, stencils, bookmarks and desk accessories add an extra touch of élan to the drawing board.
Taking inspiration from classic British design and the deft retro-futurism with which his name has become synonymous, Tom Dixon presents a selection of modern desk essentials that are as aesthetically striking as they are functional. From exquisitely etched bookmarks on wafer-thin sheets of brass to eye-catching pens, rulers and topography boards, the designer has dreamed up the perfect collection for design-conscious scribes and desk dandies the world over.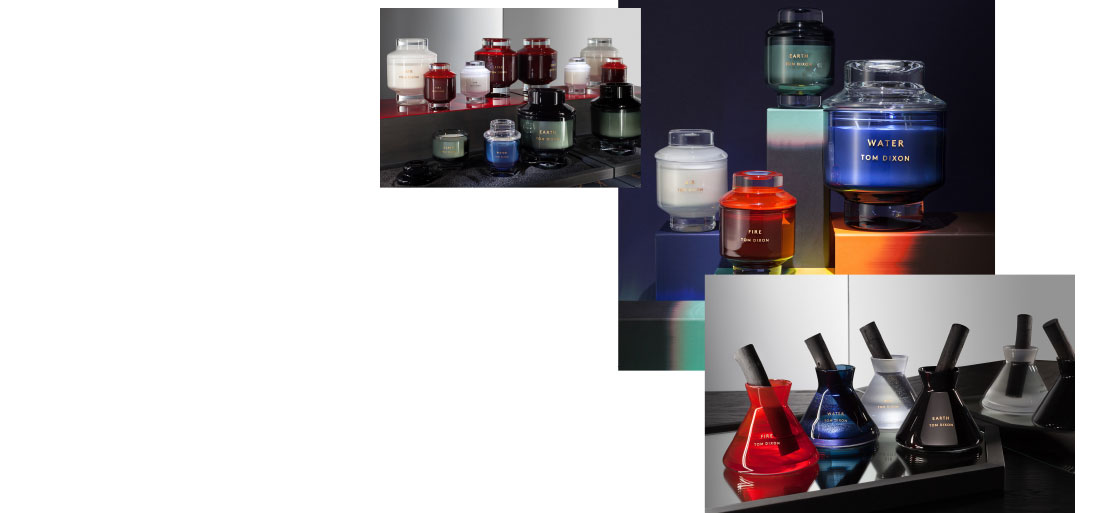 For The Scent
Connoisseur
Of all the senses, nothing triggers memories more acutely than the sense of smell, meaning that even the faintest hint of an aroma can transport us to long-forgotten moments and places we have experienced in our lives. This Christmas, why not impress the scent connoisseur in your life with Tom Dixon's signature range of home fragrances?
Available in a selection of stylish scented candles and diffusers, this distinctive series of fragrances by Tom Dixon help create a relaxing ambience in any home. Inspired by alchemy and Eastern philosophy, Air, Water, Earth and Fire are a quartet of scents that draw from the elements they represent to conjure four very different moods. The designer also reinterprets his distinctive visual aesthetic through a trio of other fragrances – London, Orientalist and Royalty – that offer an intoxicatingly intangible insight into the world through Tom Dixon's eyes… or, rather, nose.