Product code: 500198836
Invest in versatile and wearable accessories with this beaded ring from Philippe Audibert. Flaunting an angle-cut black stone in the middle, this piece complements all palettes from monochromes to bold tones.
Black stone, silver plated beads, elasticated style
Made in France
women
QHU988
Womenswear
Accessories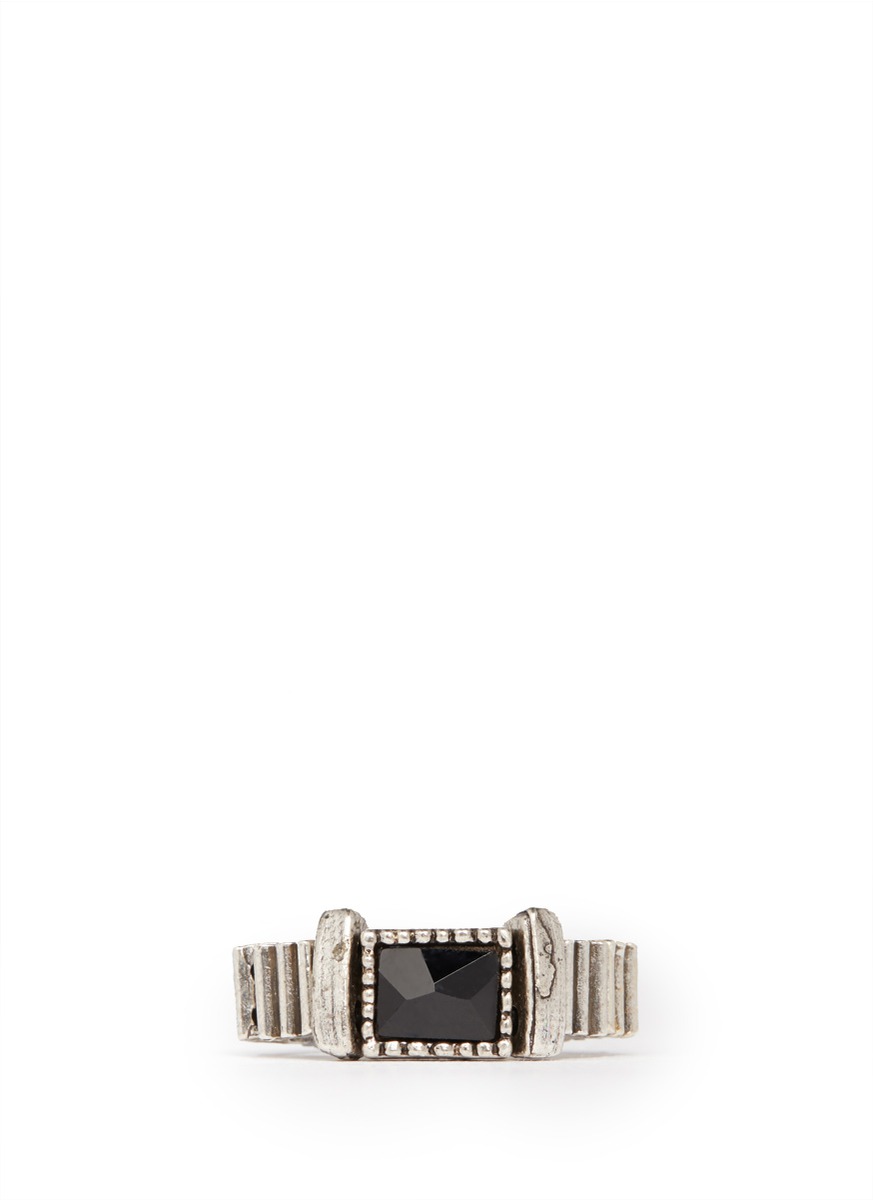 Click to zoom +
One size only
Product measures: Length 7cm / Width 2cm
Delivery service is available for this item, and is covered by our Return & Exchange Policy. For more information, please refer to Delivery & Shipping and Return & Exchange.
en_US
HK328168748
soldOut
QHU988-*
QHU988
ANONYMOUS
true
false
400.0
/product/philippe-audibert/stone-and-beads-rings/_/QHU988/product.lc
Stone and beads rings
50.0
QHU988