Urban Soul
From hip-hop to Roman architecture, Neil Barrett reveals his Spring Summer 2015 inspirations
Words, Photography and Video by HYPEBEAST
This clashing of old and new has become a staple for British designer Neil Barrett, witnessed in real time at every catwalk show, where the sound system pumps out some of today's most contemporary urban artists in a fusion that feels perfectly matched.
"Drake is one of my heroes. That mixture of urban music goes with an urban style," he says. "My design philosophy is mixing tailoring with sport, with more street culture."
This blend of classic and contemporary stems from Barrett's tenure at Prada, where he combined sporting fabrics into tailoring before starting his eponymous label. The designer continues to reinvent the quintessential menswear silhouette, drawing inspirations from hip-hop to Roman Classicism. This season he lets us in on the key concepts behind the collection.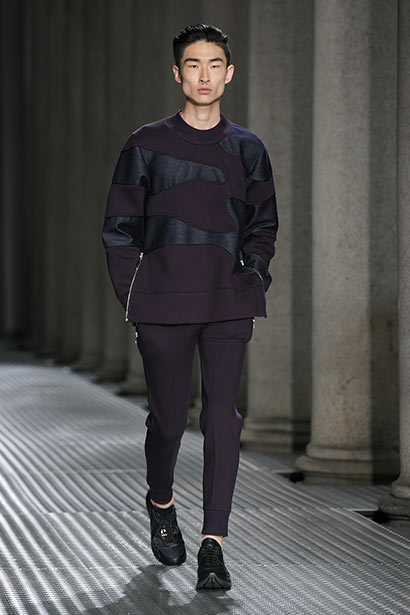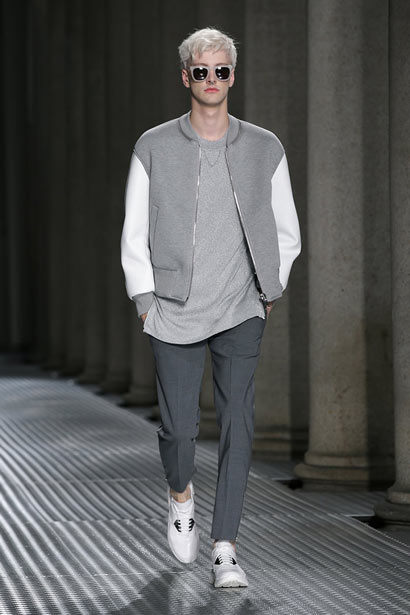 Music plays a huge role in Barrett's style inspirations. "Britain's diverse subculture is filled with great, fashion-forward images: whether it be Britpop, Mod or Punk." With an affinity for hip-hop, Barrett visualises his audience when designing, which he says helps with the process. The Spring Summer 2015 line also draws from Roman Classicism, signified through graphics of thunderbolts and sculptures. "The thunderbolt motif literally came out from the sky. It's a very strong, masculine graphic and I plan to reference it for many years to come."
Decidedly omitting the use of bright colours for a powerful black and white effect, Barrett puts emphasis on fabric textures. "Colour steers the attention away from the fabric – I prefer to push the boundaries within a monochromatic colour scheme." He believes the right balance between style and wearability is crucial, and authenticity is still the key to a good collection. "Realness is the key to my success."
more inspiration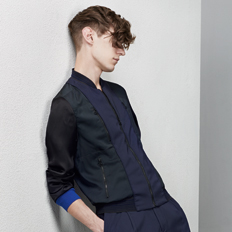 Lanvin Resort 2015
Timeless perfection with an urban edge
Shop Lanvin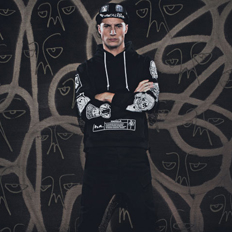 Haculla
Introducing cult urban graffiti artist Harif Guzman's debut fashion line
Shop Haculla